This has probably been the change of year that we have made with more desire. We have all our expectations set for 2021 in which we hope to recover many hugs and plans.
And they will come, but for now, our homes will continue to be that refuge we have turned them into during the last months, which has led many to dedicate effort, time, and money to condition, redecorate and adapt them. Since we can't go on vacation, let's invest in the place where we spend the most time, don't you think?
That's why, one more year, and this one with more strength than ever, we come to analyze the 2021 trends for decorating the walls of our homes. Who is already thinking about a change?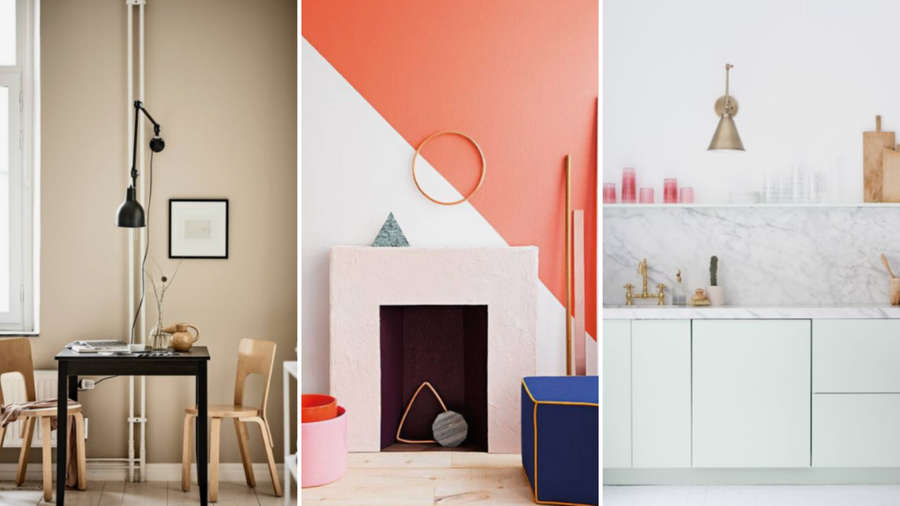 1. Priority for beige and crude tones
White has been for years the most widely used color for walls. However, this year we will see how it is gradually replaced by shades that are more like beige, stone, bone, nude. In fact, we can even play with the combination of several of them. We continue to maintain the line of minimalism, luminosity, visual relaxation, but with a little touch of color.
2. We continue with the blue of 2020
You know that last year the dark blues were betting heavily on the world of interior design, and we could not abandon them so soon. For that reason, this year we will continue to see impressive walls painted in intense blues that capture all the attention, especially in the living room.
Also read: How to Decorate Living Rooms With a Brick Wall
3. Combined walls
Another trend that we will not abandon is that of combined walls. And we are not just talking about walls of different shades in the same room, but a single wall composed of different tones from geometric shapes, moldings, friezes.
4. The possibilities of wallpaper
Wallpaper is still one of the most versatile alternatives when it comes to wall decoration, although every year it is reinvented to adapt to trends. Thus, compared to the jungle prints of a few seasons ago, this year we will find many more floral finishes. But, without a doubt, what we have to highlight the most are the wallpapers with relief: stone effect, brick.
5. Walls with textures
Just as we will find wallpaper with relief, we will also find walls with different textures. Of course, we must emphasize the use of light wood coatings, which we can get either with natural wood or with other materials that imitate the effect of wood, such as self-adhesive vinyl or porcelain panels.
Translated and adapted by Noobuzz staff.
Sources: Facilisimo