In this article, we will talk to you about how to unclog pipes with salt, and it is that one of the most common problems, anywhere in the house where you locate a water passage, whether it is the bathroom, the showers, the kitchen, a garden with a water grill or even the old laundry rooms, is to have blockages in the pipes, which make it difficult or impossible for the liquid to pass through them. On many occasions, what obstructs the exit of water through our pipes is simply accumulated dirt, remains of food or hair, or grease that, little by little, accumulate in some pipe.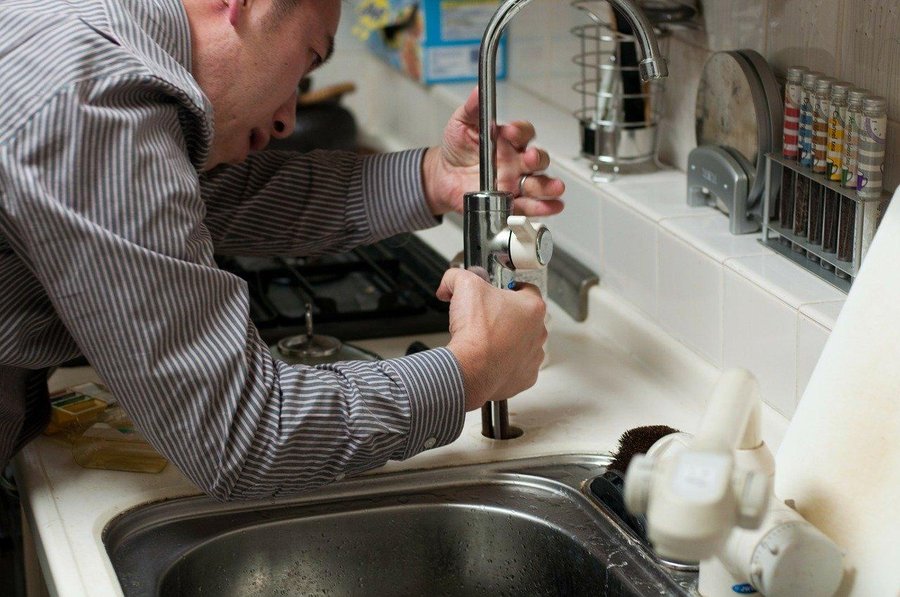 If this is your case and you have verified that the obstruction is due to a large obstacle, such as a rock, lost cutlery, or even a toy. It is advisable to try to unclog the pipe yourself, before calling a plumber. To do this, always try some home method at first (if you don't see the need to resort to expensive chemicals that can be dangerous), such as you can learn how to unclog pipes with salt.
If you don't know how this ingredient works to unclog your pipes, then heat a pot with a liter of water until it boils, add at least a cup of salt and stir to dissolve it in the water. Once you have this, pour the boiling liquid through the pipe to help dissolve the remains trapped in the pipe, weakening them so that you can use a pipe cleaner without further complications.
Also read: Colorful Bathroom Ideas For 2020
If it doesn't work, another more powerful method is to mix in a bowl, a cup of salt, a glass of bicarbonate, and a glass of white vinegar, while you boil a liter of water again. Add the mixture to the pipe and let it work for about 15 minutes, after which you pour the water to activate the natural solvent that will help remove the blockages. If you don't have bicarbonate or want a more powerful homemade mixture, you can replace it with 50g of borax. What are you waiting for? Show that you know how to unclog pipes with salt?
Translated and adapted by Noobuzz staff.
Sources: Facilisimo