Types of kitchen sinks
The sink is one of the most suffered elements in the kitchen, but it also has to correspond with the design that your kitchen is going to have.
The first thing you have to decide is the style of your sink and the shape. The market offers us a variety of models and finishes from modern to rustic. Choose the right material.
Stainless steel sinks
The stainless steel sink is the most widely used option today, but not all steels are the same. The thickness of the sink can vary. A thicker sink is more expensive, but of better quality. They also usually have built-in soundproofing to reduce the noise produced by the water jet hitting the surface of the sink.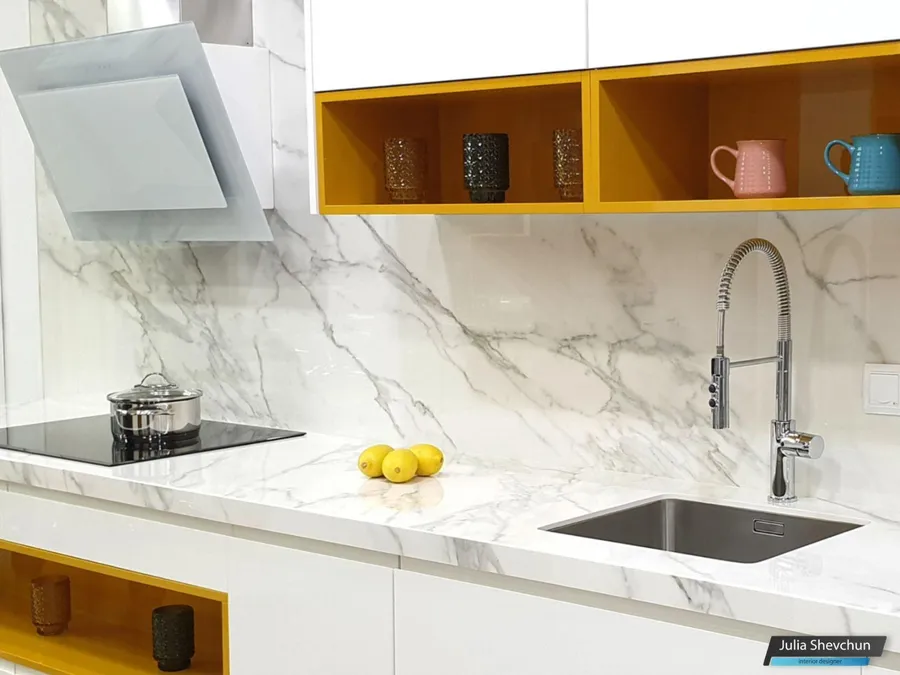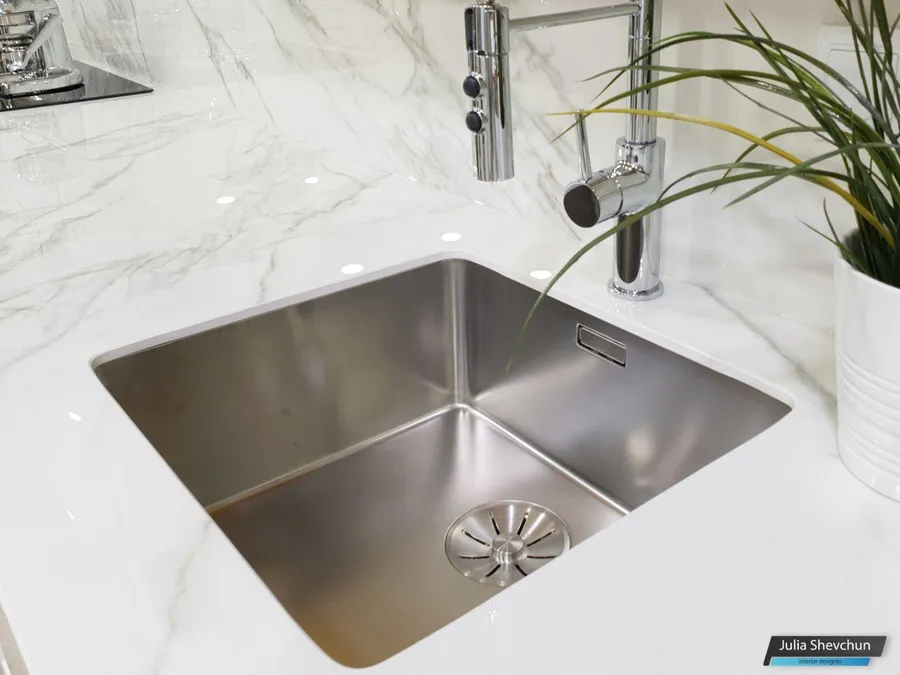 Synthetic sinks
Synthetic sinks are a mixture of granite, quartz, and resin. They are manufactured in a similar way to quartz and porcelain worktops, and lately, they are used a lot, because they offer us a huge amount of finishes, which allows us to customize the design of the kitchen. They are also easy to clean. Besides, they are sinks that you can make them from the same material as the worktop, this way you won't have those joints that we don't like very much and you will get minimalism and spaciousness. But be careful when cleaning because they have the same thing that happens to natural stone sinks, their Achilles' heel – it's the edge.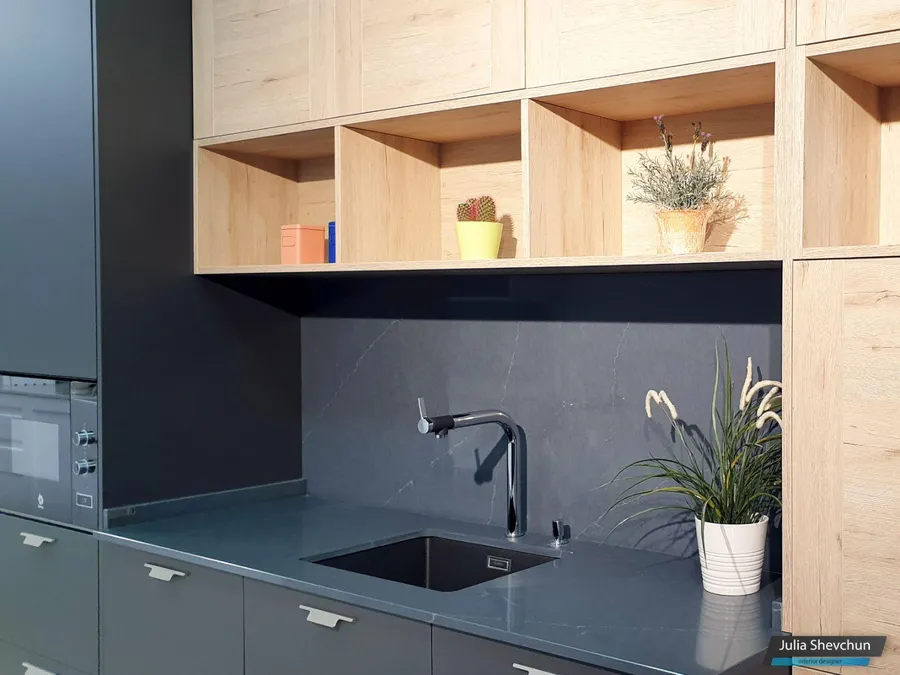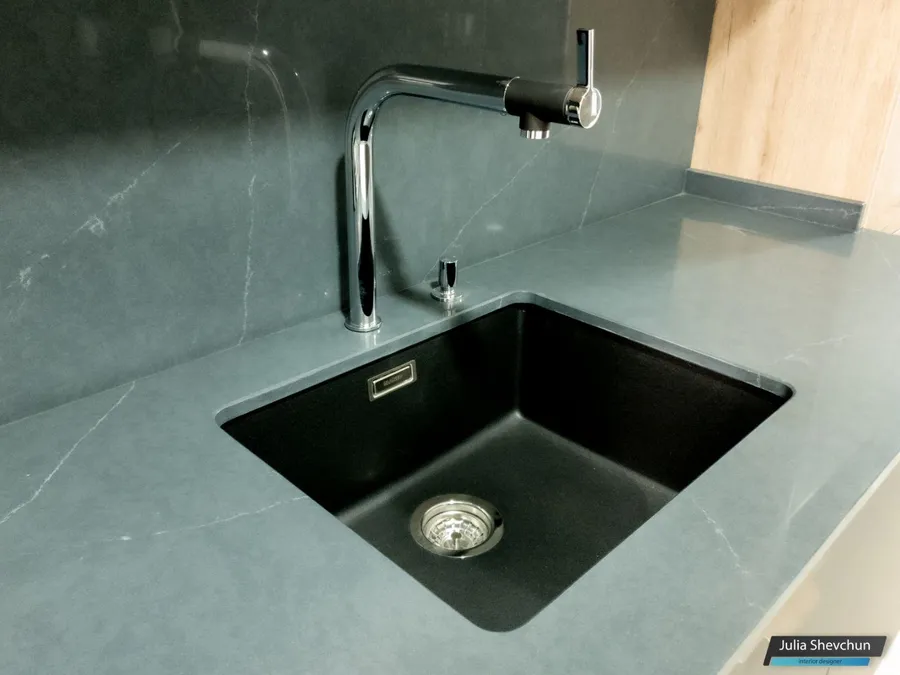 Also read: Using Concrete in Our Homes
Natural stone sinks
Another option is the stone sinks. The most common models are in granite or marble. They are ideal to create a sustainable, modern, and different style, they are sinks that adapt very easily to any design. The only thing you have to take into account is that they are more expensive and when you wash your pots and pans, be careful with the edges because it is the delicate part of these sinks.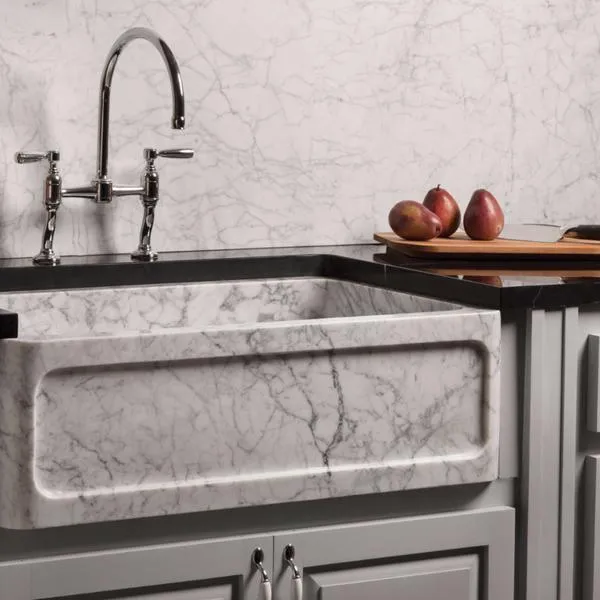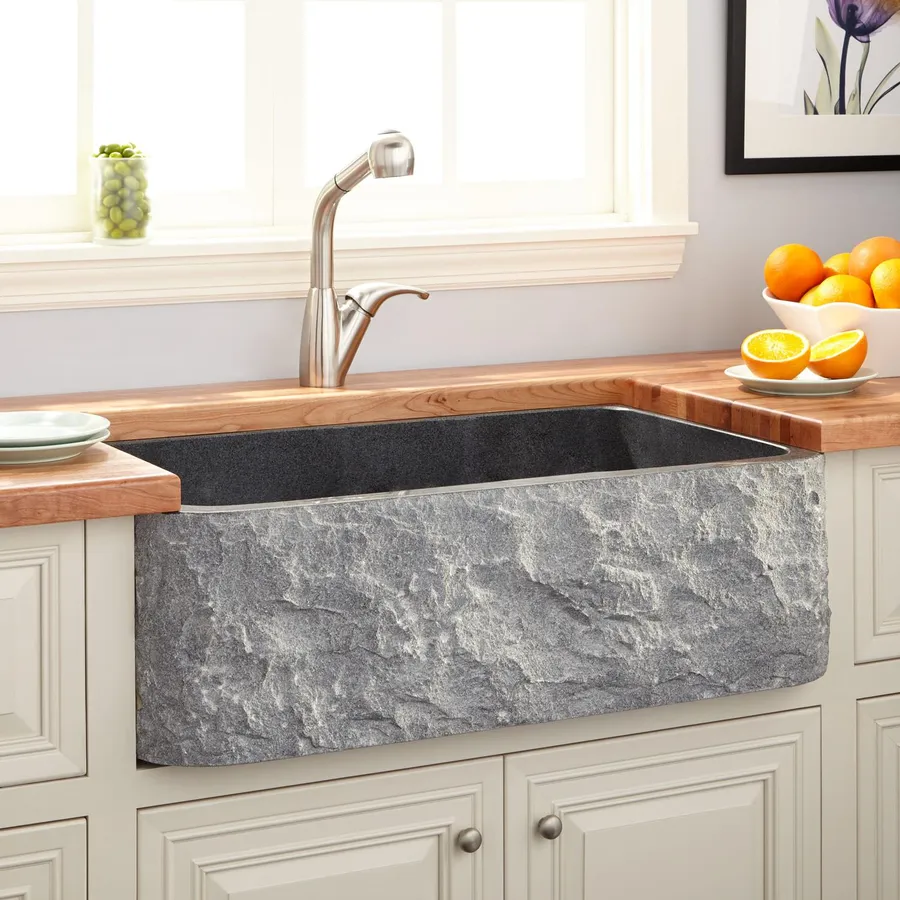 Translated and adapted by Noobuzz staff.
Sources: Facilisimo