Many of us find it unpleasant to have holes in the ceiling and walls of the home, no matter how essential they seem for certain actions, however, there is a method for hanging a ceiling lamp without holes, which does not require the use of drills or butterfly hooks, which put the infrastructure at risk. Whether you have a wooden ceiling, an ornamental beam ceiling, a concrete ceiling that is part of the infrastructure, or a false ceiling, with or without plaster, this method is ideal for hanging any object.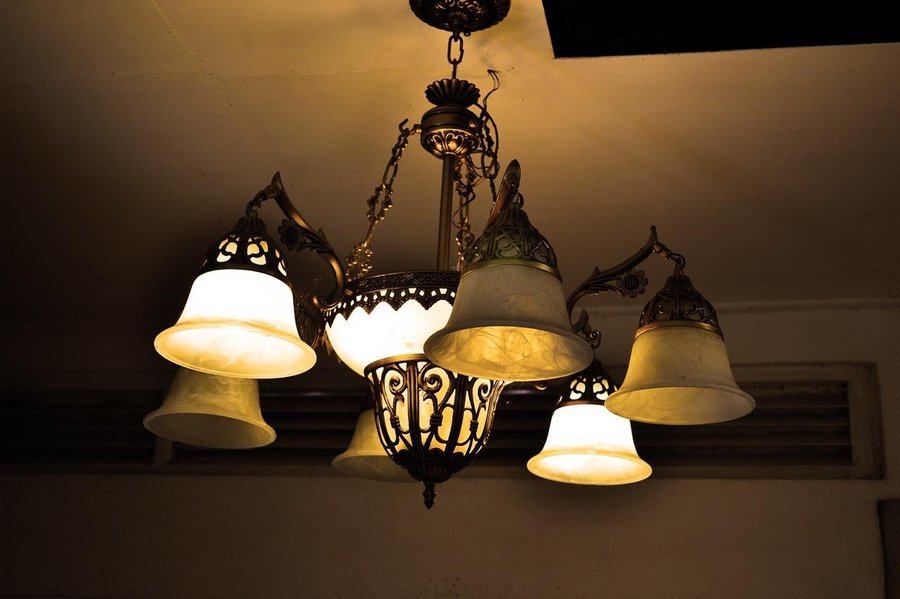 Hanging from the ceiling by points of light
This is the name given to the structural outputs of the wiring, located at specific points in the ceiling, dedicated to the connection of lamps or other electrical objects. It is important to take them into account, because, in case the construction of the home was carried out with internal wiring, we will always have the points of light in sight, like holes that we cannot eliminate, and from which it is possible to hang a ceiling lamp without holes.
In the case of using the points of light to directly locate the luminaire, these holes can be covered with only a fleuron, small special objects that are placed just at the exit of the cables through the structure, covering the holes of the view and giving a better appearance to that area. It is not the same as hanging a ceiling lamp without holes or drills, but if these already exist, it is necessary to use them.
Also read: How to Make Crack Cement Mix
Hanging with adhesive hooks
If you prefer to hang a ceiling lamp without holes, or butterfly hooks, to distribute the points of light, or you have the wiring outside the structure, the most recommended is to use the famous Fischer ceiling hooks, solid hooks whose silver side, contrary to the curved point that holds the lamp, is covered with a special adhesive mixture, which supports a great weight (up to 7 kilograms), allowing to locate the lamps in the area that best suits us.
Translated and adapted by Noobuzz staff.
Sources: Facilisimo