It is possible to learn how to paint over formica without being an expert. Formica is a type of laminate that has been used for many years in countertops and other furniture due to its low cost and durability, and because it has a finish that is very easy to clean, which is why it is a very easy material to get in some homes. This usually comes in solid color presentations or imitating some textures, but either because you want to give a new look to your home, or a second chance to a piece of furniture that has suffered over the years, it is necessary to know the correct technique of how to paint on formica.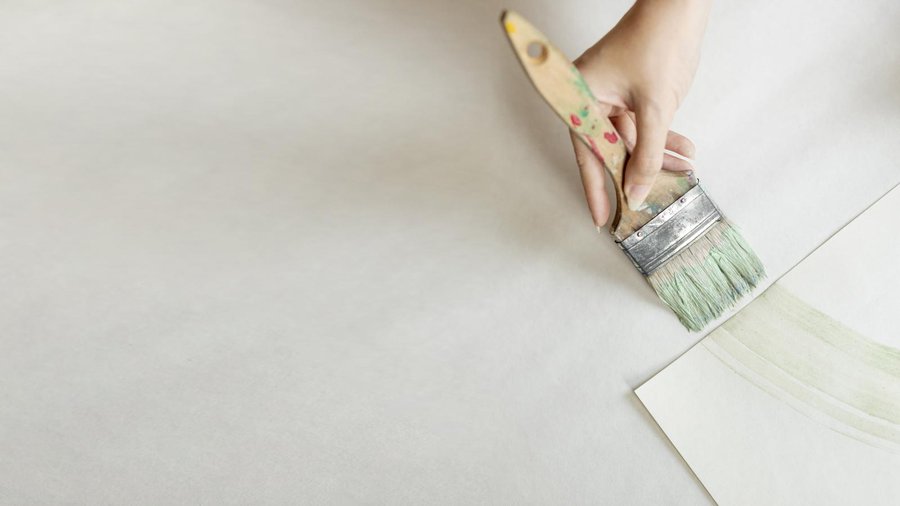 To begin with, it is necessary to point out that Formica cannot simply be painted with one layer of paint, this is because its smooth texture makes it have a very low level of adherence, which can result in the paint peeling off easily and the attempt to modernize ending up in disaster.
Also read: How to Ventilate a House in Winter
The first step to learn how to paint Formica is to remove the grease and dirt it may have accumulated, for this you must use a degreasing product. Once this is finished, it is necessary to sand the surface, it is recommended to do it with an abrasive sponge or an electric sander to facilitate the work, this with the objective of eliminating the shine layer and generate a rough surface where the paint can adhere more easily.
Once the surface is sanded and clean, it is recommended to apply a coat of sealer or primer, which will work as a base or extra coat to improve the adherence of the paint. When the paint has dried completely and you have left a couple of days, apply a coat of any type of paint with the help of a roller or brush. Repeat this step the necessary times to obtain the desired color.
Translated and adapted by Noobuzz staff.
Sources: Facilisimo