Learn how to preserve the eucalyptus branch. Home decoration is always an important point, no matter the conditions of the home, to maintain a pleasant environment where you feel comfortable if you want to add freshness and charm, decorating with plants and flowers is the ideal way. However, many times we have problems with the conservation of the bouquets and centerpieces that we keep in vases with water, as well as with bouquets cut to give away, as in the case of eucalyptus, which a few days after acquisition makes us wonder how to preserve the eucalyptus bouquet, therefore, we end up with plants that can last a long time fresh to compose them.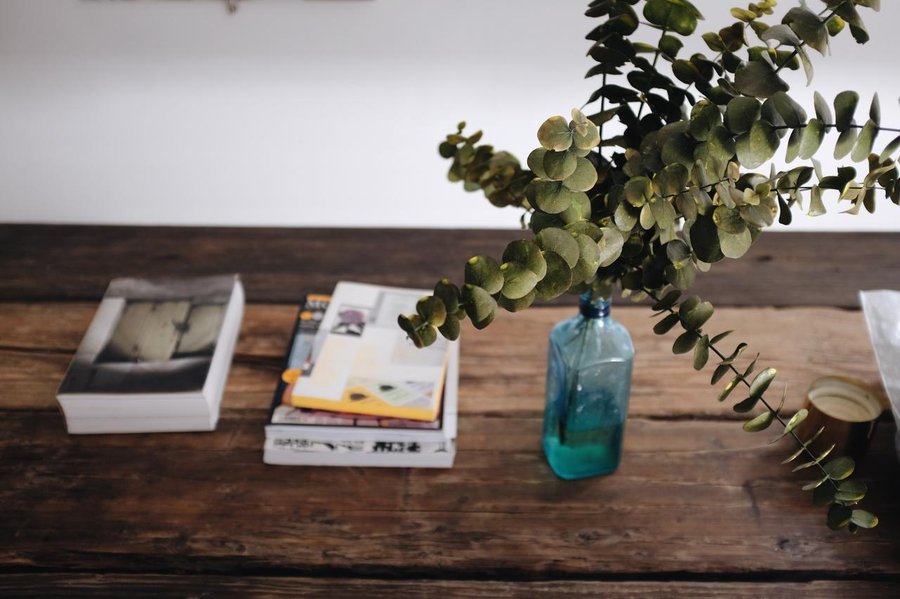 Among the many options for preparing flower arrangements, eucalyptus is one of the most popular because, with the right means, it can be preserved for a long time. To preserve the eucalyptus branch and the smell of its leaves, first use only branches that look green and fresh, which do not have dry leaves and have a firm stem. Cut off the lower part of these branches and flatten it a little to improve water absorption, also cut off the leaves closest to this tip so that they do not come into contact with the liquid.
Always keep the eucalyptus branches inside a vase with water and add to the mixture, to preserve them better, some commercial preservative that helps with this process, without it falling on the leaves, which must be kept out of the humidity. In addition, always keep the bouquet in a cool place, away from heat and direct light. Change the water with the preservative every 3 days at most to avoid the proliferation of bacteria that will ruin your plants.
Also read: Use Sage to Purify your Home
If you want to enhance the aroma of eucalyptus in the environment, perfume the water in the vase with a drop of eucalyptus oil, to help this plant not to lose its natural fragrance. If you use the twigs in flower arrangements or bouquets prepared as gifts, you should use the eucalyptus tree that was submerged in water, keeping it out of the liquid as little as possible.
A simple and natural way to preserve the eucalyptus bouquet that will definitely become one of your most appreciated routines.
Translated and adapted by Noobuzz staff.
Sources: Facilisimo