If you have a garden in your home, a porch outside, or a furnished terrace, you have probably encountered the problem of recovering a piece of furniture faded by the sun, since it is inevitable to want to turn these spaces into more comfortable environments with wooden structures. If you have some furniture whose color has been lost by the contact of the sun either directly or even through a window, you must learn some methods to care for them and restore them.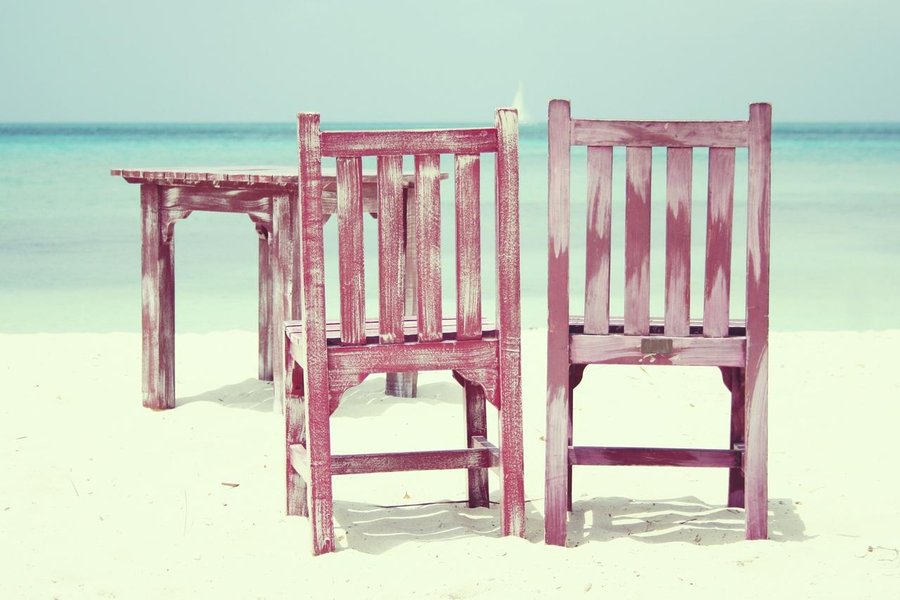 Recovering color
In many cases, the loss of color is not due to heat burns, but only the wood has lost color pigments due to the effect of ultraviolet rays on the material. This can be avoided by covering the furniture with a good primer, clear paint, and enamel varnish, but if you need to recover a piece of furniture that has been discolored by the sun, and maintain its original color, you can moisturize it with greasy wood cleaner or wax, special products for this purpose, or in case of minimal damage, with a mixture of wine vinegar and olive oil for cleaning, in equal parts.
Also read: Some of the Best Livingroom Ideas (With Pictures)
Removing stains and sun damage
If your goal is to recover a piece of furniture faded by the sun, which is in a state that presents deterioration or stains, better than tricks to clean wood, is to resort to a special tool called Lemon Salt for wood. Despite its name, this is not a mixture of refined salt and lemon, but is a specialized chemical product, found commercially in carpentry and DIY stores, which restores color to our furniture while completely removing stains.
Lemon salt for wood, not only allows you to recover a piece of furniture discolored by the sun but also works as a cleaner and remover for wood, as well as old paint and deteriorated varnish. Therefore, it is ideal if you want to give additional protection to the furniture, which is recommended if you are going to return to contact with the sun, so it is urged to apply before giving a layer of primer, paint, and varnish to it because although you may prefer the original color, it is best to protect it to prevent future damage.
Translated and adapted by Noobuzz staff.
Sources: Facilisimo