There is a growing trend among pool owners who want to save on pool maintenance. With the optimization and technological development of increasingly innovative pool covers, pool water conservation and energy saving become easier. This is because it is a sector that does not stop growing in the face of global awareness of a more sustainable world. But, what advantages can a pool cover bring to your pool?
Save money and energy
By installing a cover on your pool, you will not only save on energy resources, but you will also notice considerable economic savings throughout the year. Your pool will be kept clean, with the consequent saving in chemical products, and will avoid water evaporation.
Prevents dirt from falling into the water
Keep your pool water clean all winter long
Save on maintenance and chemicals
Protect your pet from falling into the water
Prevents algae proliferation
As far as pool covers are concerned, there are many possibilities, but mainly, they are distinguished into two types.
Also read: Use These 4 Tips to Design a New Garden That You Will Love
Winter pool cover
Made of PVC, they are anchored outside the pool and are installed permanently once the swimming season is over. These winter covers, designed with a rain drain, prevent evaporation, algae proliferation, and support the weight of a person. They are a very suitable option to protect the bathing area from children and pets.
Summer pool cover: thermal bubble blankets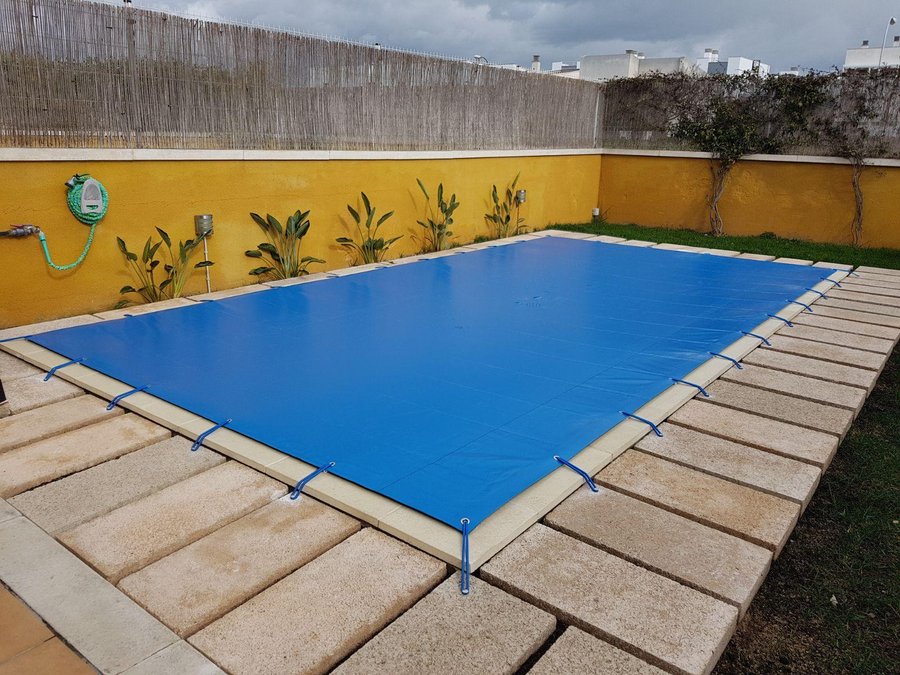 Bubble covers are the best option to cover your pool in summer when the swimming area is not being enjoyed. These covers have been evolving technologically improving their durability and performance. Geobubble double bubble covers have a useful life of up to 10 years, can increase the water temperature up to 10ºC, and prevent evaporation by 98%.
Translated and adapted by Noobuzz staff.
Sources: Facilisimo