How to paint a wooden matte by hand? Maybe you have some undecorated wooden gourds at home and you would like to do it. In this article, we are going to teach you how to decorate a wooden mate, step by step and you will see that it is easier than you think.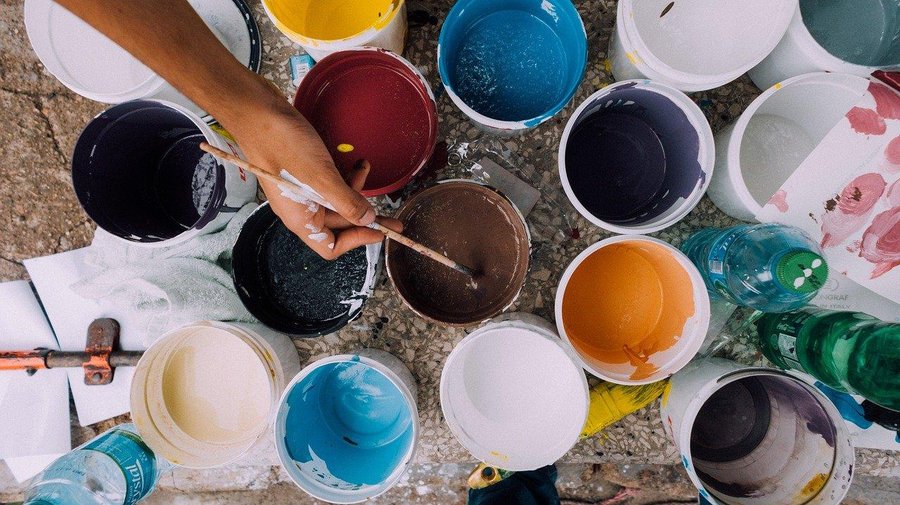 Necessary materials to paint
And the first step to being able to answer the question of How to paint a wooden matte by hand? It is to know what materials you will need to achieve it, and of course a wood dull, acrylics of various colors, brushes of different sizes, varnish or lacquer, cloth or napkin, and fine sandpaper.
Procedure to paint the wood matte
You're probably wondering how to paint a wooden matte by hand if I don't have any experience? Don't worry about that, here we will explain to you step by step. The first thing you have to do is take your matte and sand it so it can absorb the paint better. I recommend you to use fine sandpaper. Then with a thick brush, you are going to paint it using white acrylic so it will highlight better the colors we plan to apply later.
We will use a simple design in case it is the first time you paint a matte. We begin by painting narrow stripes around the matte of different colors. We can use colors that are striking and colorful. Then we will look for a very fine brush and begin to delineate between color and color we pass a black line, so the colors are more accentuated. With this fine brush, you can paint any decoration to your liking.
Also read: Ideas to Keep Your House Tidy
Final details of the wood matte painting
Once it has been painted and decorated, we will let the paint dry. Then we proceed to use very fine sandpaper to remove any remaining paint and then apply the varnish and lacquer we let it dry for about 24 hours. And you have a beautiful wood matte painted by your own hands.
Translated and adapted by Noobuzz staff.
Sources: Facilisimo