You have some furniture that you are about to throw away. Well, DO NOT DO IT! Not until you have looked through some of our ideas and seen what you can do with it first. Not only is repainting a cost-effective way of giving your home a makeover, but it also saves the planet.
Here you will find some of the best refinishing furniture ideas that are available. Refinishing your furniture is a very inexpensive way of creating the new with the old. Instead of spending all of your hard earned, harder saved cash on new furniture, refinish your old stuff! There are many types of furniture, with many types of finishing. In this article, we are going to concentrate on wooden items that you can varnish, paint, or polish back to perfection.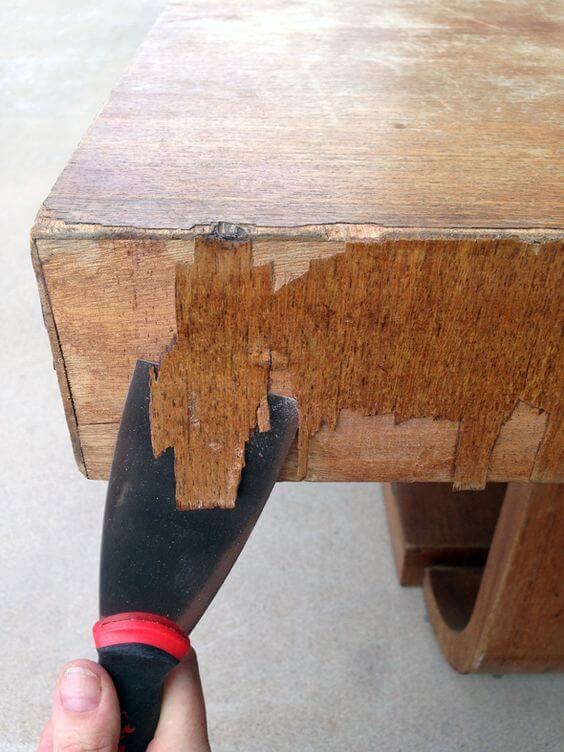 It is easy to become bored with your old wooden furniture. But given time and some inspiration, it can be just as easy to turn your frown upside down. Wood is something that is brilliantly easy to work with and customize. So long as it is natural wood and not a veneer overlay onto chipboard.
Paint your Furniture
First of all, let us see what you can do with a simple coat of plain old paint. You may be amazed at the transformations that you can achieve with just some paint. If you have a lot of old wooden furniture dotted around the home, see if any of it may go well together. This may not be apparent at first. You have to look at the styling of the wood. The shapes, the sizes, and the hardware.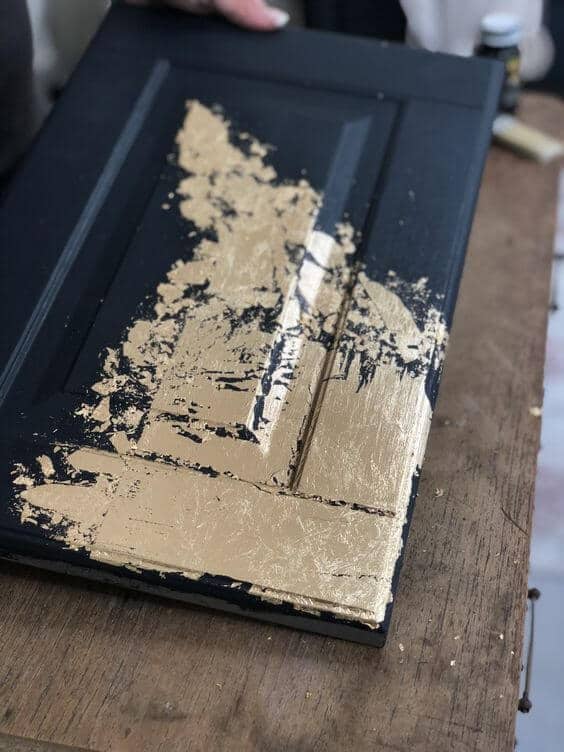 If, while looking around, you find a few items that are looking a little worse for wear, get them all together in your garage or wherever you will be able to work on them. Think about what color or style you want them. My advice would be to take off all of the hardware and put them into a safe place. Give it all a sand down and see where you want to go next.
White Paint
Have you been given some old furniture? Or seen some in a shop that is super cheap? But you don't particularly like the color? This is often the way. Why not just get out the brush and paint it white? White is most definitely a safe bet for your first adventure into the upcycling world. It is easy to do, and it has some dramatic effects that are sure to please.
As I pointed out earlier, you can do this with a few of your old things to make a room look like you have spent some real money on it. However, you may only need to spend a few bucks on some paint and sandpaper. If you have slightly more money than the tin of paint costs, then I suggest you get yourself on Amazon or eBay and buy some matching hardware to really set off the work you have done. Let's have a look at what white paint can do for your old things:
White Painted Bedroom Furniture
Have you just decorated your bedroom but your old drawers and bedside tables are looking a little beaten? Give them the spruce up that they need. A quick sand down can quickly turn your old into your new. This is sometimes all it takes to finish a bedroom off. White is a clean and fresh color for your bedroom furniture. This will make waking up fresh and bright, a breeze.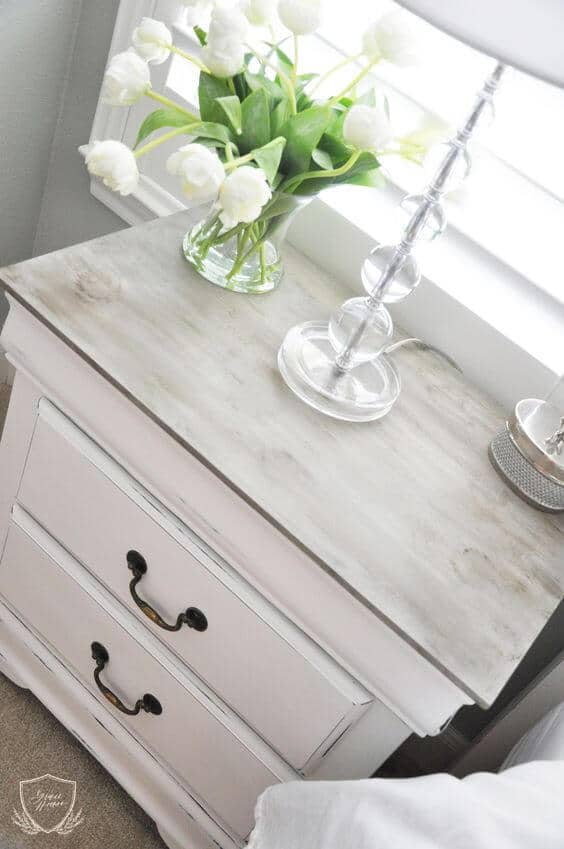 Source: Pinterest.com
White Painted Hall Furniture
Give your hall an attractive look that you want to set with some white painted hall furniture. The last thing that you want to let your visitors see when they walk through your door is an old shabby sideboard. While decorating your hall, why not take the extra time and effort to make some finishing touches that are sure to be inviting to you and your guests.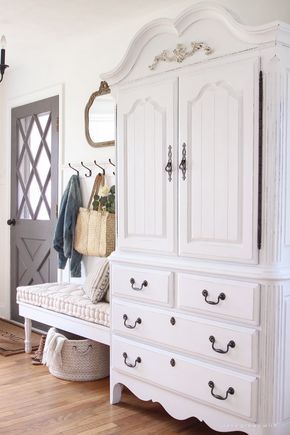 Dine in Light, with White
Everyone wants their dining area to be light and airy. When you have just paid a small fortune on new kitchen cabinets etc., do not let your dining area furniture ruin the look you wished for. White dining tables will look clean and fresh all of the time. They are easier to keep clean too!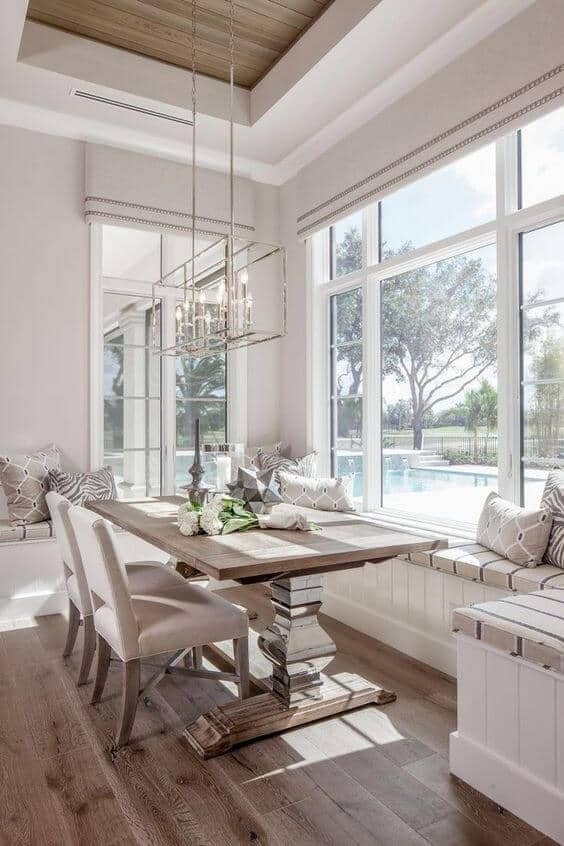 Paint with Color
If white is a little too clinical for you, then be more adventurous! Why not try to match your sideboard with your walls? Or your bedside table with your curtains? Perhaps you have looked through our Grey bedrooms post and decided that it is so beautiful, you must have it. But then have the thought: "My wooden bed just won't match." Fear not. If you have decided that you want to wake up to a splash of sunshine window shades, why not paint the bed yellow too?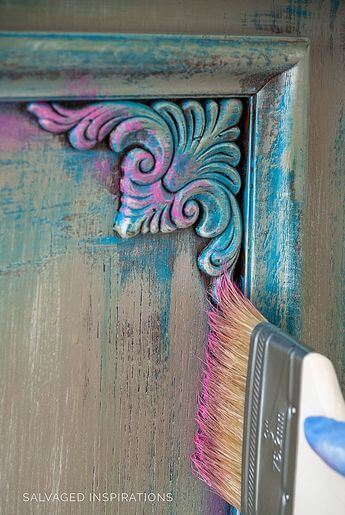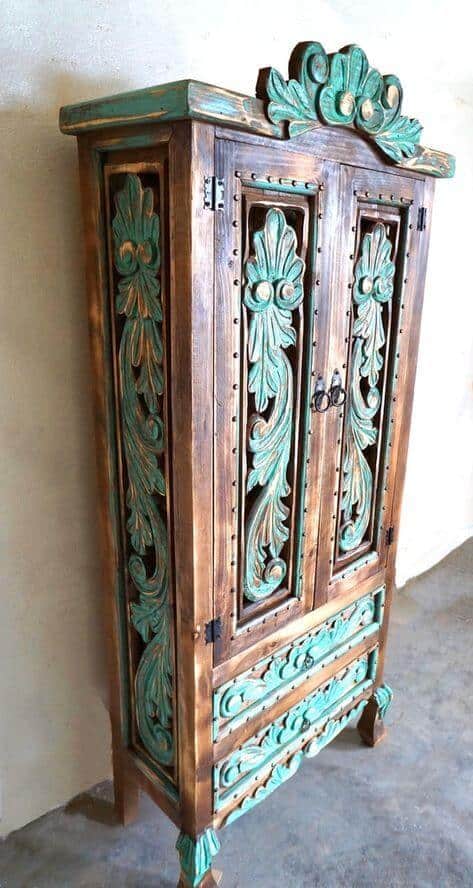 Blue French Dresser
You may think that furniture can only come in one or two colors. Well, that is not true. Take a look at how beautiful a French dresser can look in blue. If you add this to a grey or cream colored room, it could become an eye-catching centerpiece that was worth your while. And worth saving your wallet over.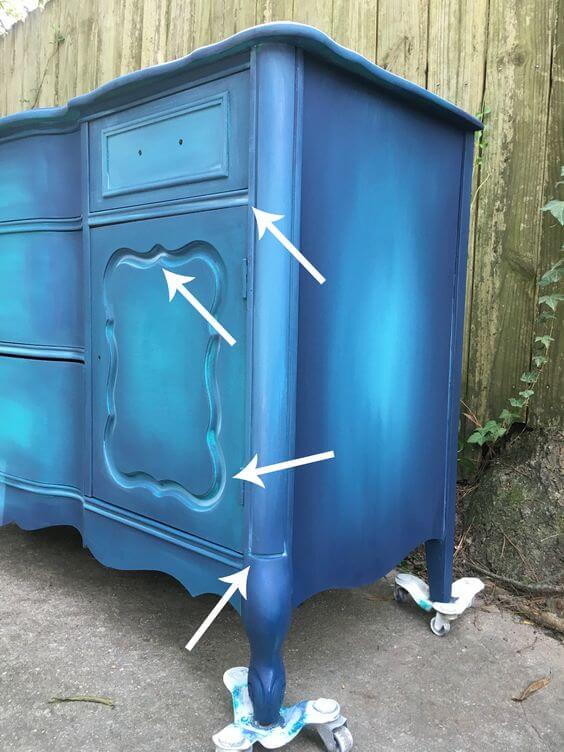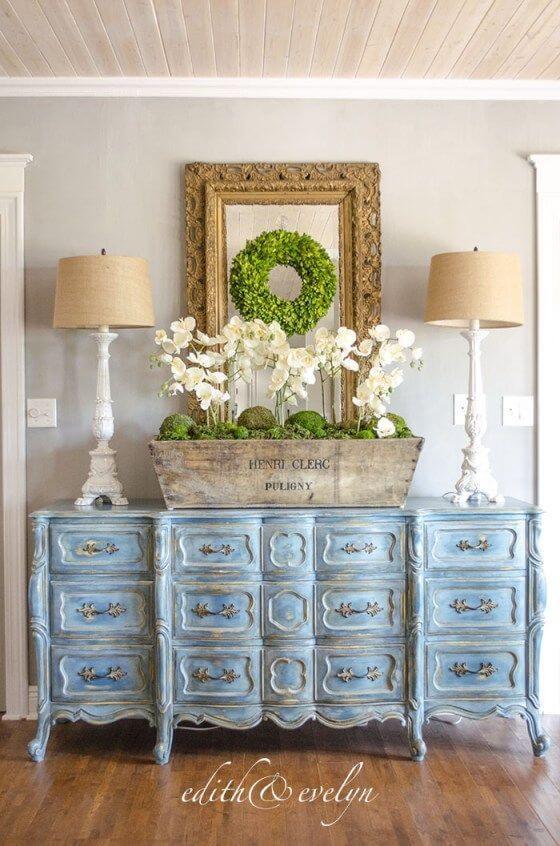 Varnish Out the Tarnish
Varnish may be more your style. Paint not really what you are looking for? Do you prefer the look of natural wood, but don't like old and worn furniture? Give your wood a lick of luster with some varnish. You can transform your dull and lifeless wood into shiny centerpieces with the right varnish. There are endless possibilities with varnish.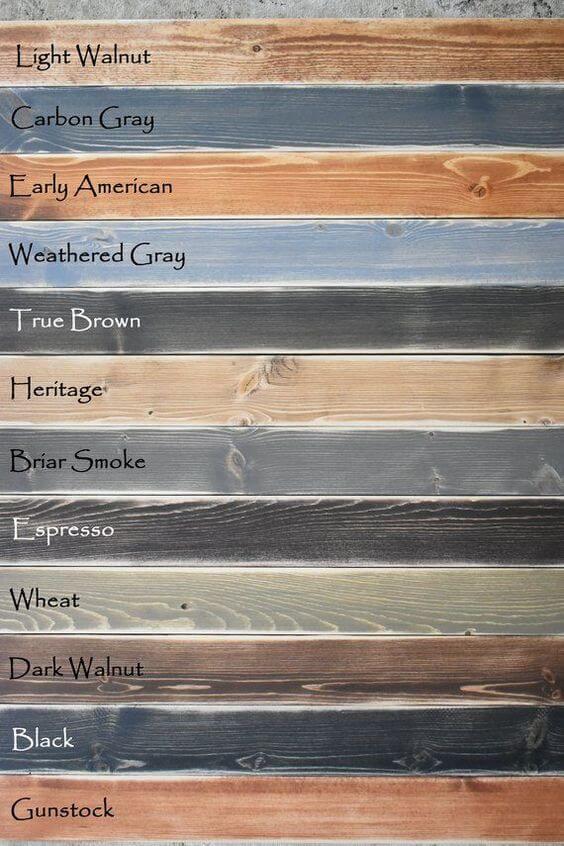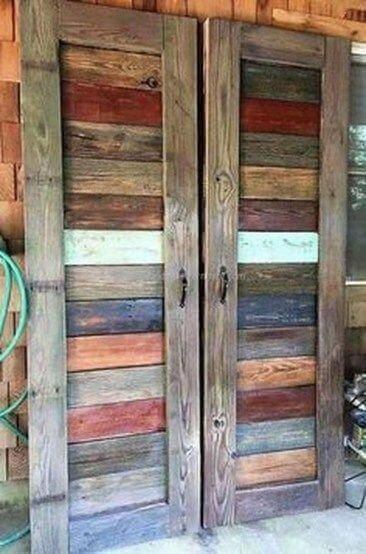 Have you ever had the feeling of owning a beautiful oak table, and watched it slowly deteriorate over the years? Before you throw it out in despair, why not try to give it a new lease of life with a clear varnish?
Prefer more of a shiny, hardwearing look? Shellac can provide this in just a few coats. It will add a glossy shine to your coffee table in no time while keeping the antique feel of the wood.
Best Chalk Paint Furniture Ideas
So, while browsing the internet, you have come across the new idea of chalk paint furniture. You think, "I am sure I can use this, but how?" That is where Kudos House comes in. We too have been looking around on the internet, and have gathered together some of the best ides of how and where to use chalk paint.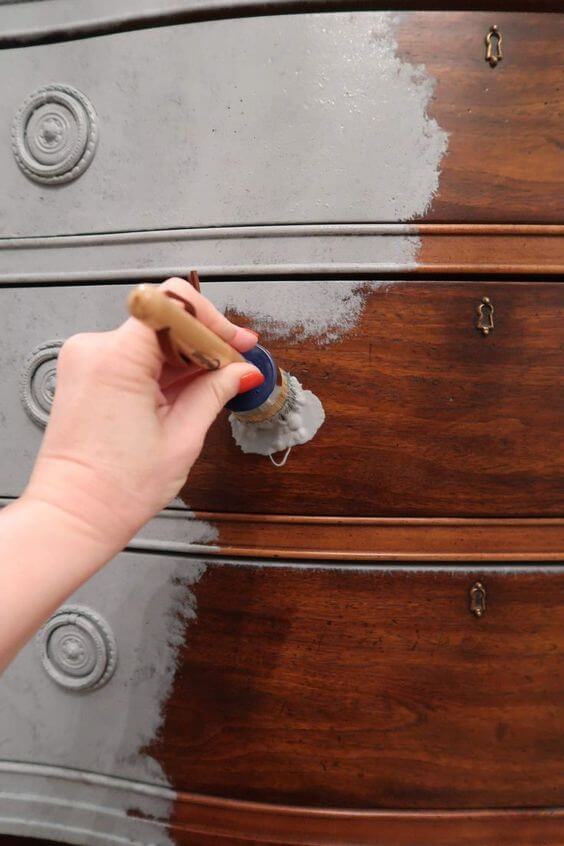 Chalk paint is not the same as the ordinary paint that you may think of when about to upcycle your old furniture. You may have considered gloss, but that can often give your dresser a shiny look that you may not want.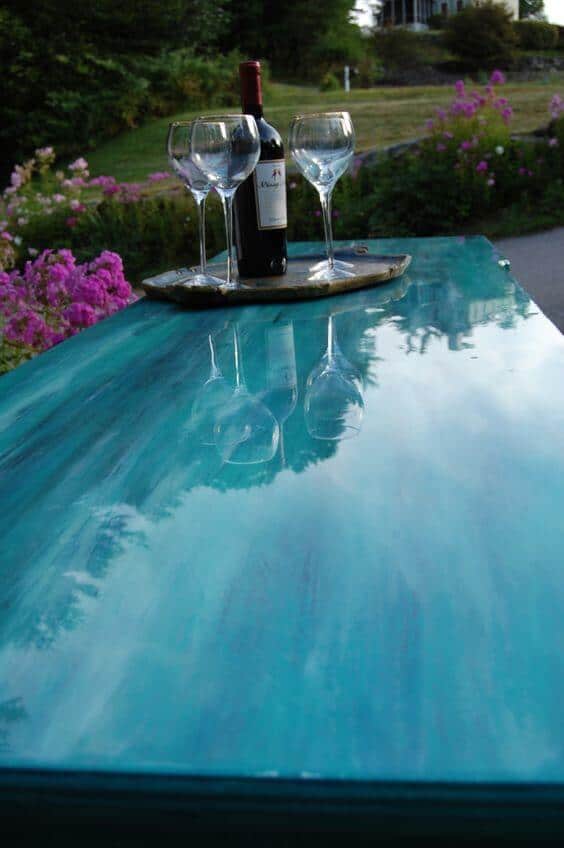 So, that said, let's take a look at some of the best Chalk paint furniture ideas in 2019, 2020 and beyond.
Chalk Painted Dining Table
Having a chalk painted dining table can enhance that chic look. If your old wooden dining table is looking a bit worse for wear, do not despair. Give it a quicksand, paint it with some white chalk paint, sand it again, and apply top coat. That's it! I would, however, keep the top natural wood to give it an authentic barn furniture look.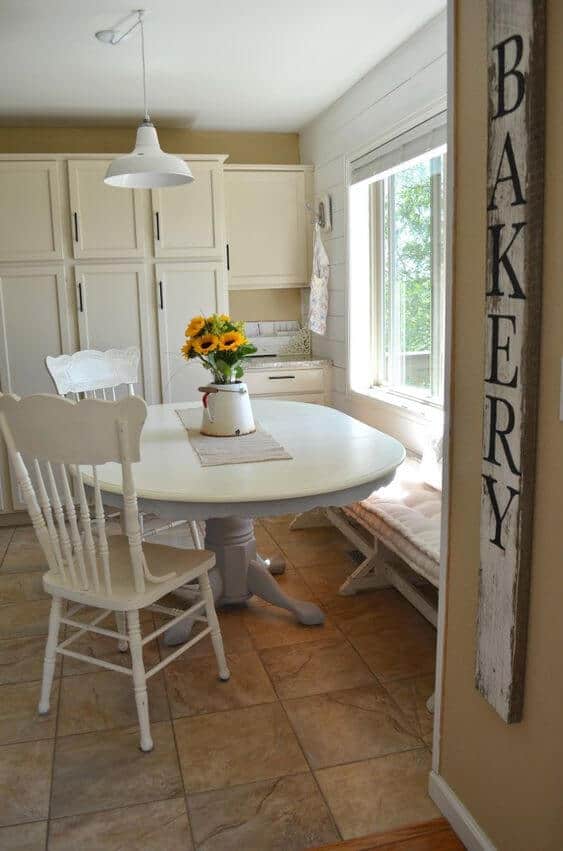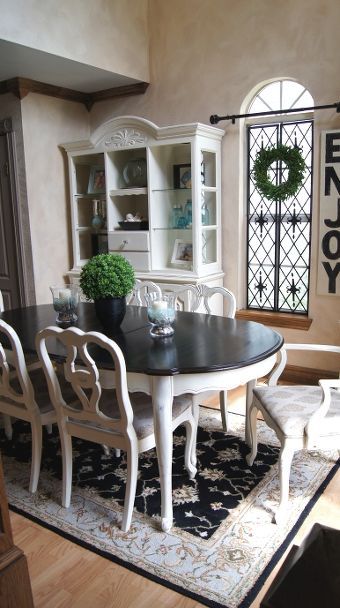 Night Stand with Chalk Paint
A nightstand with chalk paint can add some traditional looks to your bedroom. It can be a perfect way to add a little white into your grey bedroom. We have ideas of that here. Again, if you have got a natural wood nightstand, then I like the tops to stay natural. However, this may not be your taste, which is fine. Just paint the top too!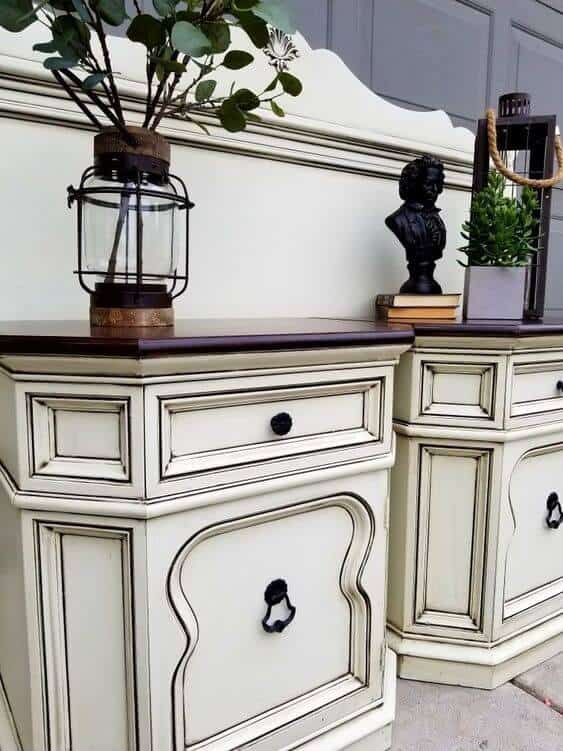 Black Chalk Paint
Black chalk paint can add a completely different look to your furniture. Have you been looking through the site thinking, "Well, this is all very nice, but white is not my favorite"? Fear not. This is where the black chalk paint can come in. Painting your old dresser or sideboard in black chalk paint will add a modern look to your room without the plastic look. In my opinion, you do not have to sand this down.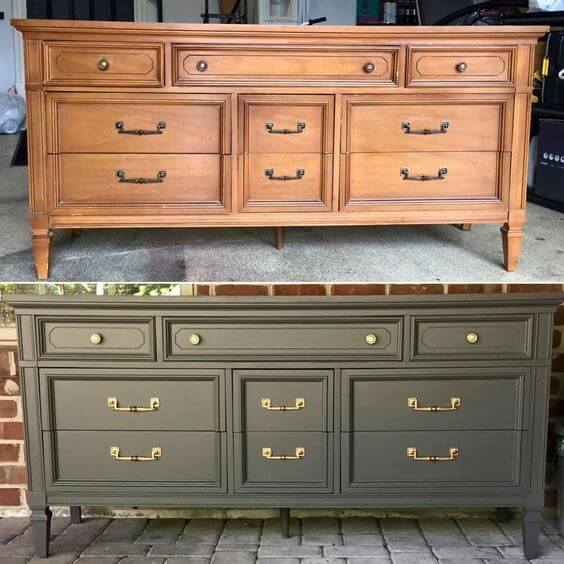 You could also add a little bit of white chalk paint to the backboards of a dresser to give it some contrast.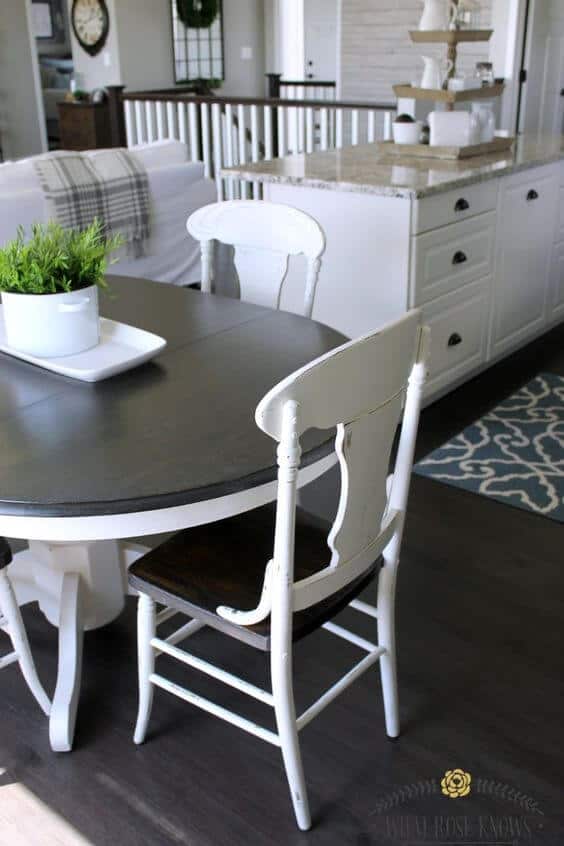 Baby Blue Boys Bedroom
It is not only neutral, black, and white shades that you can use for chalk paint. Do you want to add something a little different to your new nursery? Baby blue chalk paint might be just the ticket. Before your new bundle of joy arrives, why not turn some of the old drawers that were in your own bedroom into the new, beautiful drawers that your baby deserves?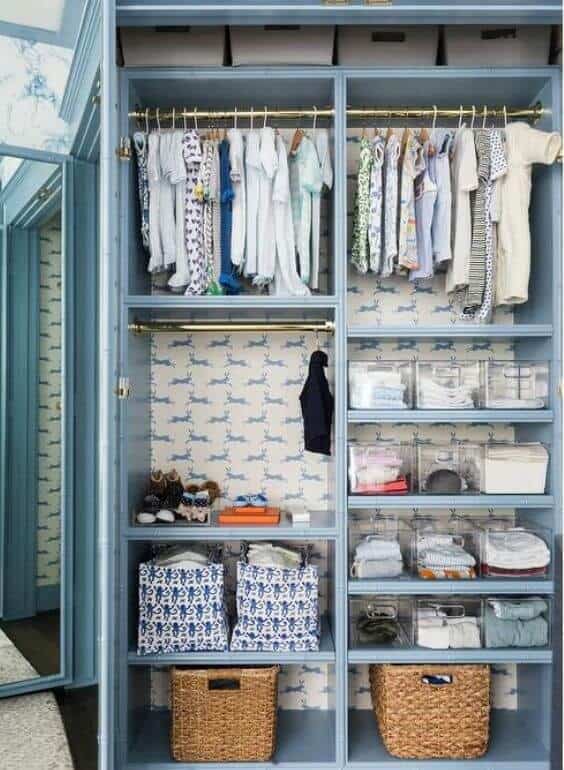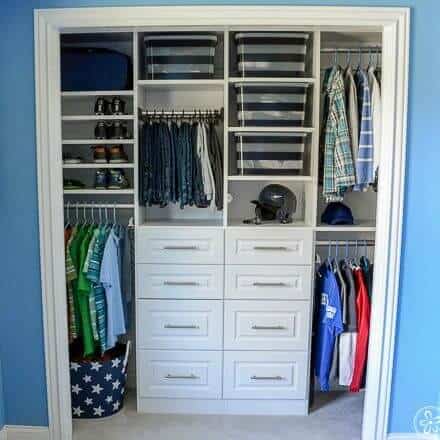 Pink Chalk Bed for a Princess
If you have not noticed, this article is more based on upcycling old furniture than buying new. No matter the age of the child, you can upcycle their old furniture to make their room look just like new. The only recommendation I have for doing this in a child's room is to make sure you give the furniture a great top coat! We all know how they can scuff things easily.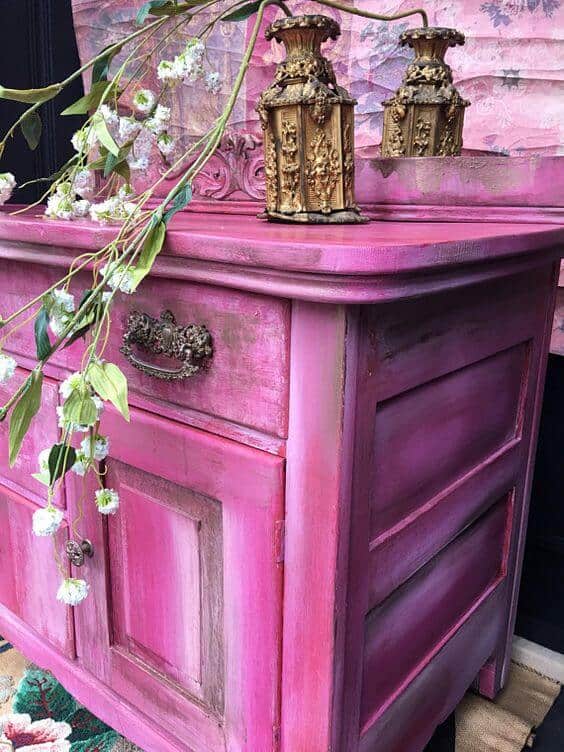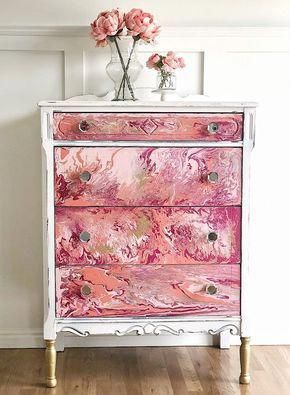 Conclusion
By no means is this all you can do with your wooden furniture. There are just so many combinations and colors that you can choose from. If we were to list them all, you could be reading this for weeks. But if there was one takeaway thought from this article, I would urge you to remember this: IF you were going to throw it away, what will you lose by being adventurous?
Have you always wondered what your old coffee table would look like in pastel green? Try it. If you don't like it, you can always change it. During my quest for some of the best upcycling ideas, I have come across some amazingly creative ways of painting your old things. You can even theme them.
I have seen cabinets painted red with flowers on to give it a classic Japanese look.
Some character themed drawers for children's bedrooms.
Wardrobes with Scandinavian artwork painted on them.
Glow in the dark dressing tables.
And something called Bermuda Blending.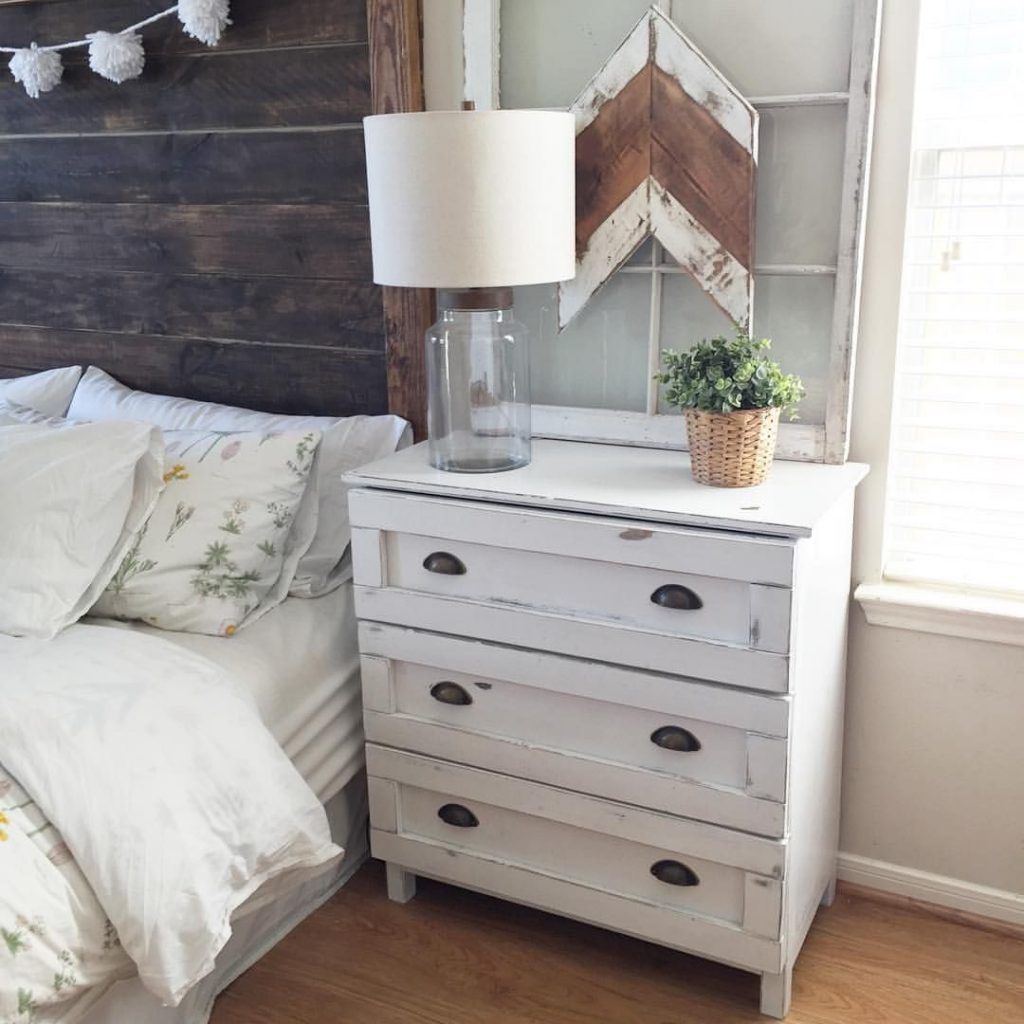 I hope this article has given you some inspiration to keep your old furniture, and maybe even go a little wilder with it than you would if you were to buy it. Leave some comments and let us know what you have tried and what worked for you!