In this article, we are going to give you some ideas of small office decor that you can incorporate into most spaces in the home. Whether you have a dedicated office or space in your living areas, there is a lot that you can do to the office space to make it feel like a great place to work. It is a fantastic feeling when you are working at home. However, sometimes, it seems a little bit, cramped, or unlike an office at all.
That is why, here at Kudos house, we have gathered some of the best ideas that you can use to make your space feel like an office to help you with productivity.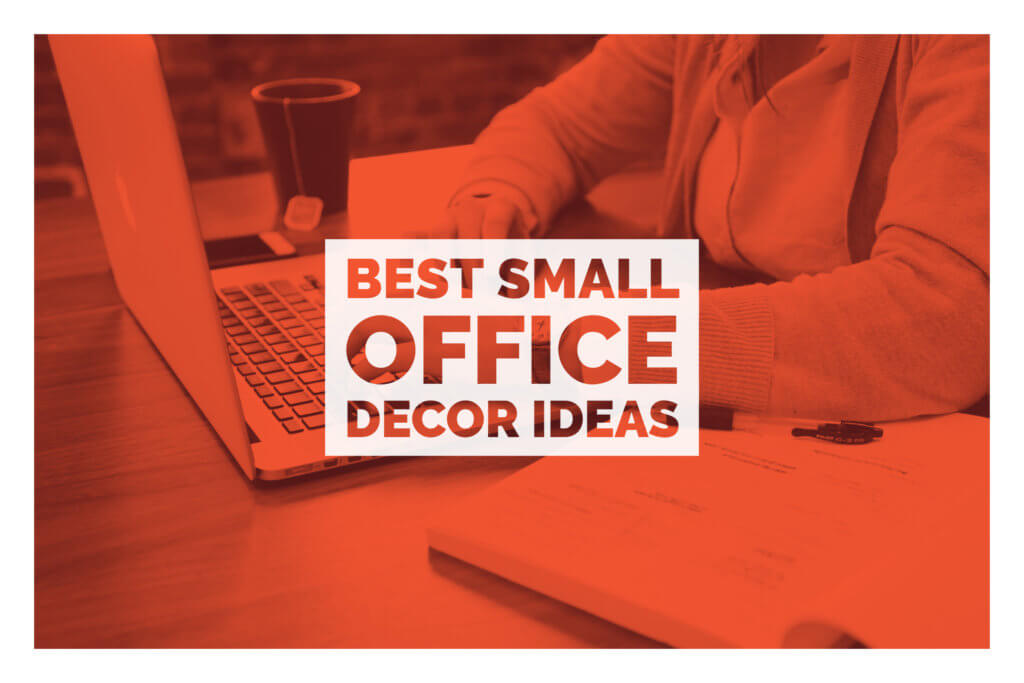 However, it is not always just yourself that may need a space to create. My children often use my office area to do their homework too. Therefore, I need to get quite creative in my space, and I think that it should be something that you think about also.
That is why, when you are planning your office area, you need to see what you have to work with. Personally, I Only have a small amount of floor area to work with, so hopefully, some of my ideas will help you too.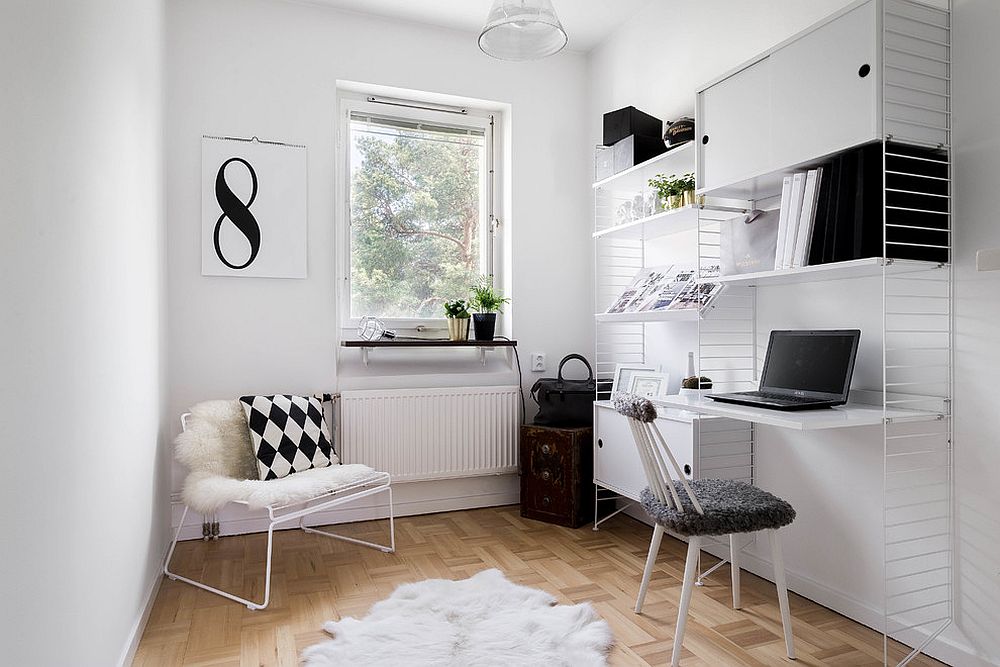 Use a Corner
Using a corner for your office space is a great way to feel like you are in the zone. A corner is actually what I have. A corner in my living room to be precise. I can't just stop being a parent to work, so I do both at the same time. My children often spend most of their time in the living room.
Therefore, I have my office corner in there too. What this means is that I am facing away from the commotion behind me, but I am still within earshot of what is going on. Also, using a corner means that I can still have a lot of furniture that I need in my living room without having too much space taken up by my desk.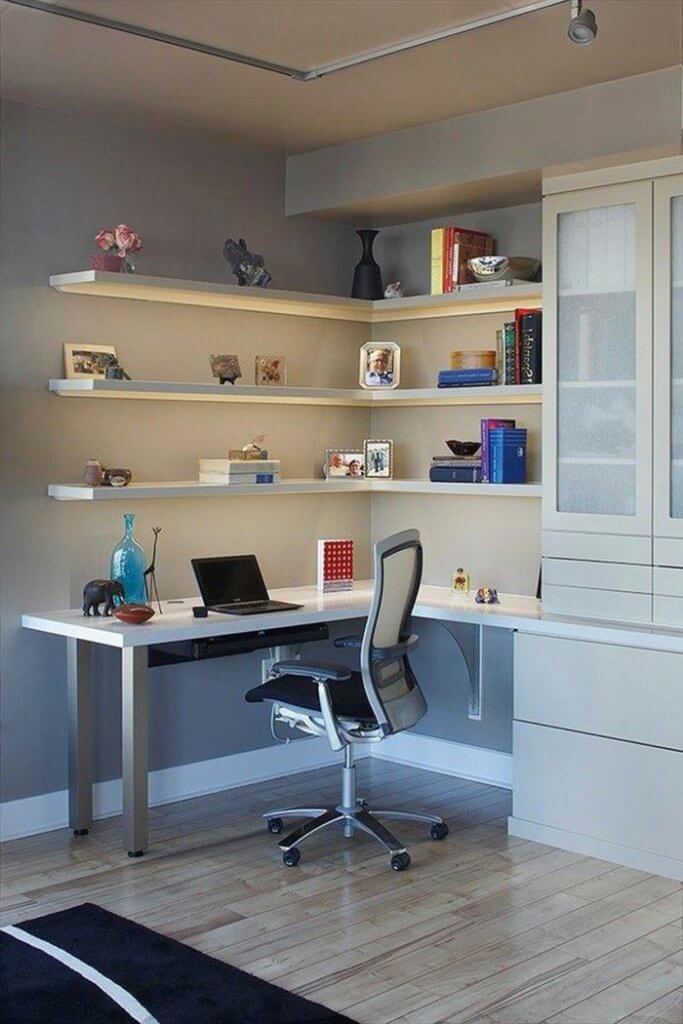 Use the Height
When floor space is at a premium, one of the best solutions is to use the height of the room to your advantage. 
Build Shelves – Building shelves for your things will allow you to keep all of your paperwork, and everything else that you need at hand while still using the same floor space.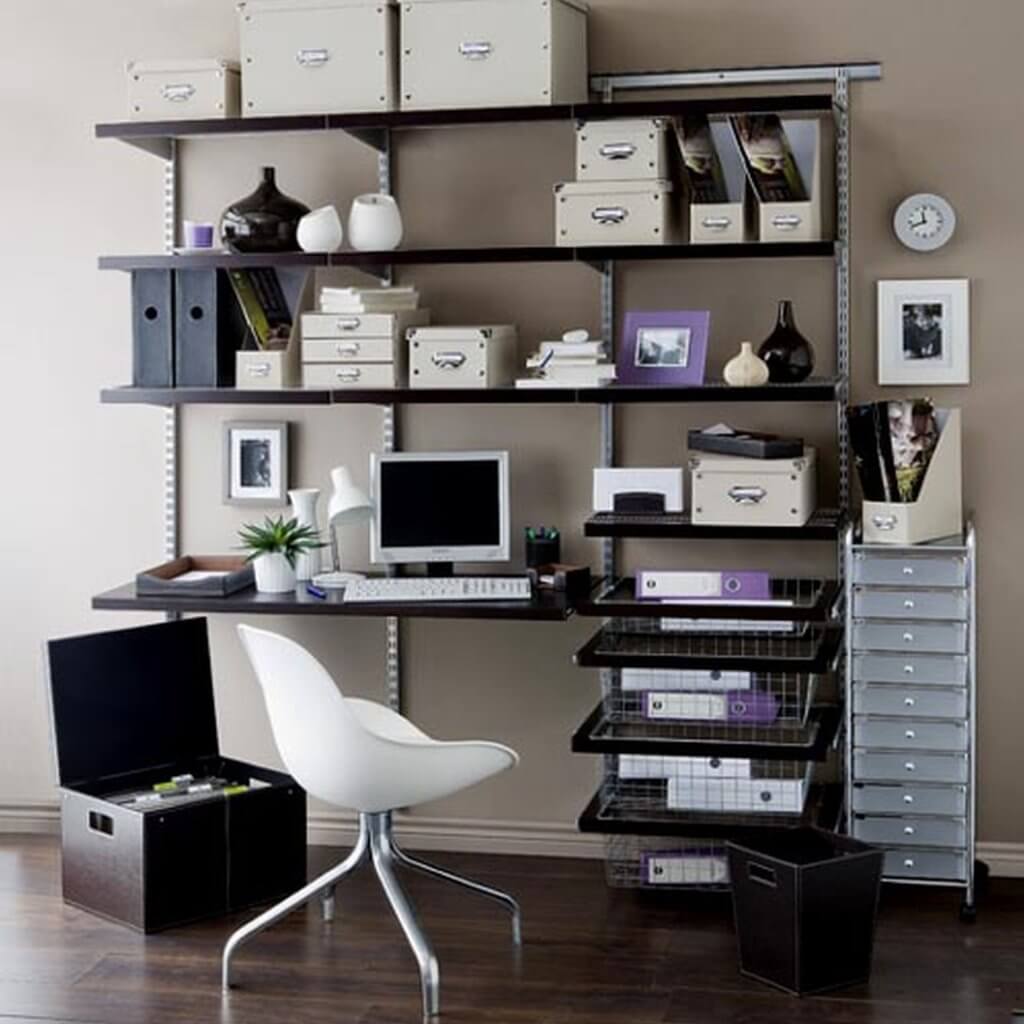 When you only have a small amount of space, you are likely only to be able to fit a small desk in it too. So, what do you do with that? Most of the people now use laptops so that they can take their work with them. However, we all know that a laptop can take up a lot of much-needed desk space. I have my own small workaround for this. (I am sure that I am not the only person to have ever done this.) But I have built a laptop stand.
Making or buying a stand like this keeps my laptop off the desk so that I can still use the desk space.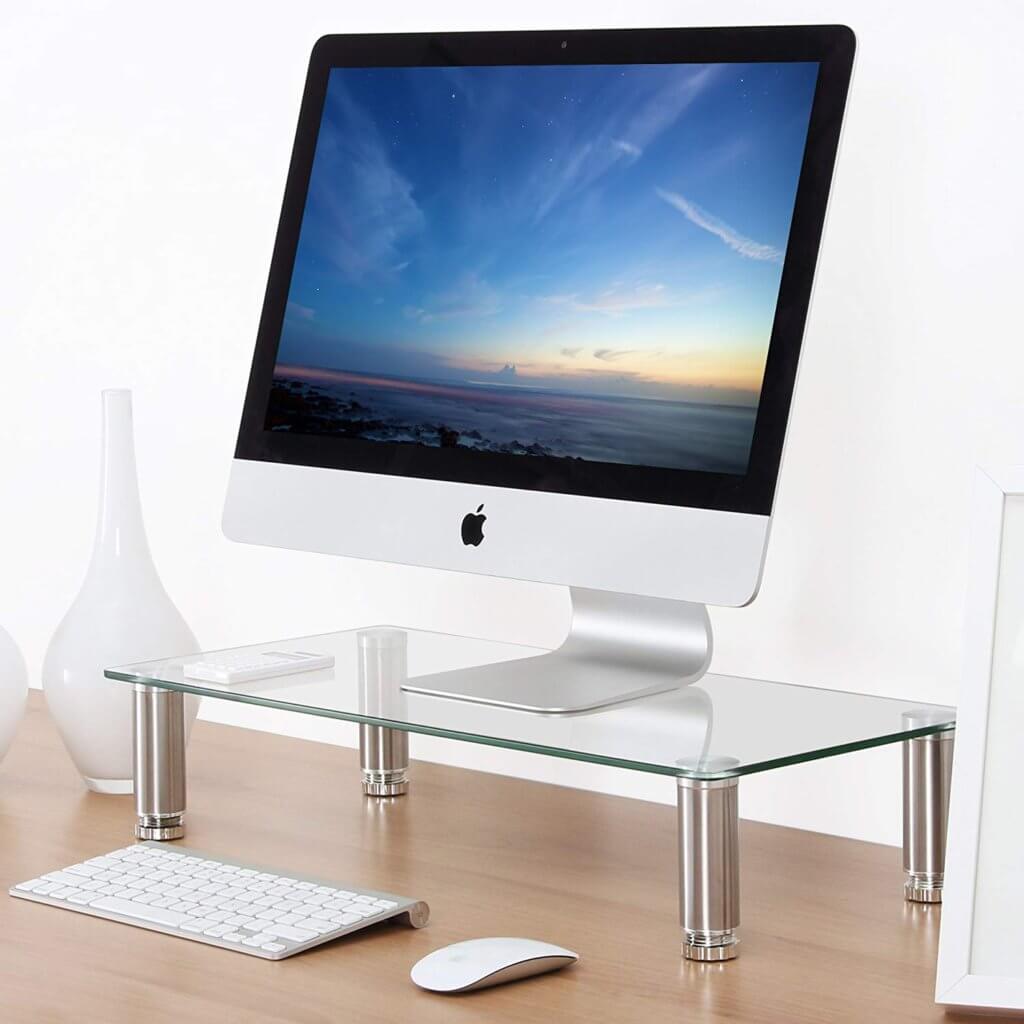 Although this shows a desktop, I have made something similar for my actual laptop to sit on.
Use the Walls
Any wall space that you have in the area will help you transform your living space into a working space.
Add Photos – Mounting photos on the wall will help you feel like you are away from home a little. When you feel like you are away from your home, you are much more likely to be productive than when you are at home. So, instead of moving your office to an office block, make it feel like you are there.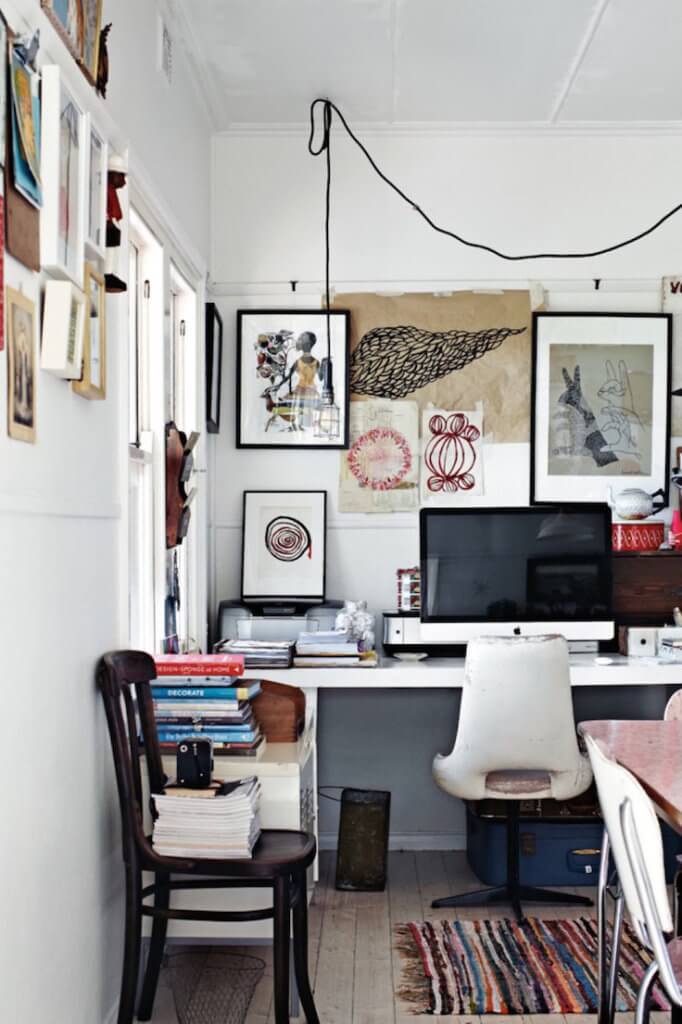 Keep the Area Bright – Try not to choose the darkest corner of the house. However, if you have no choice, try to brighten up that corner with a desk lamp, or even USB lamps.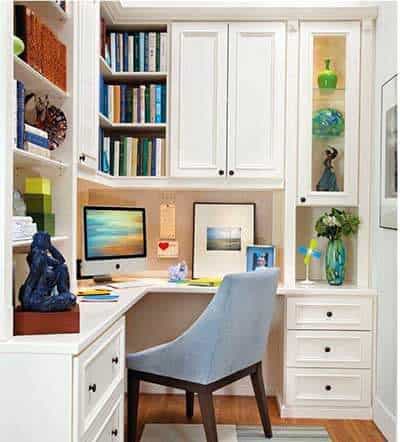 Add Color – Just because you are best to keep the area bright, it doesn't only have to be bright white or grey. Add splashes of color. There is nothing like working in a colorful environment to spark enthusiasm and creativity.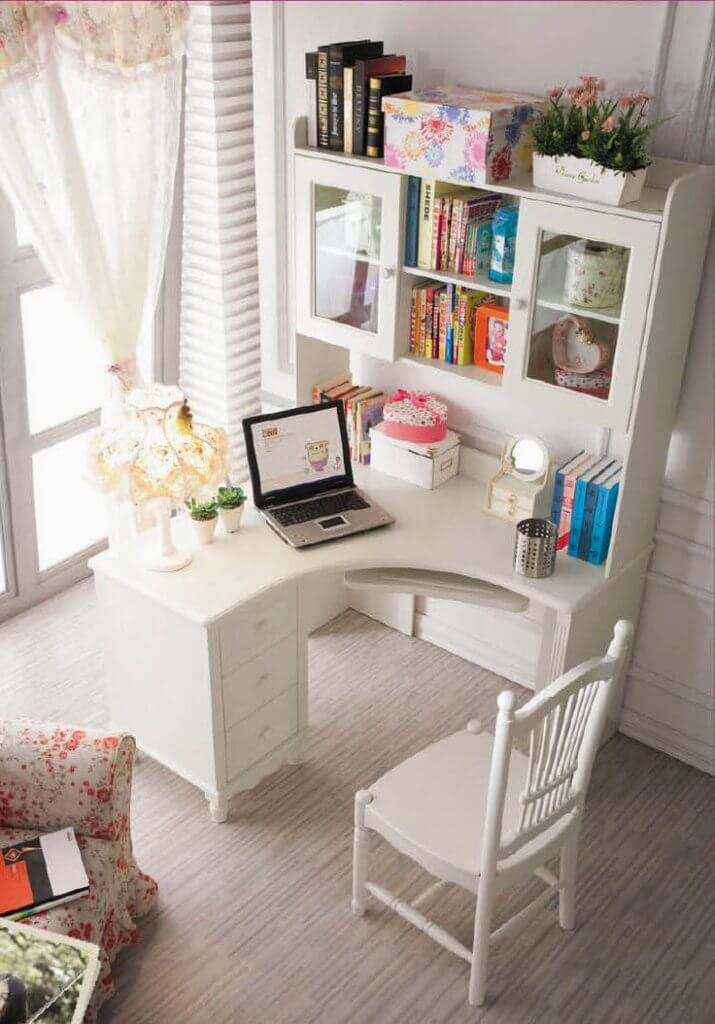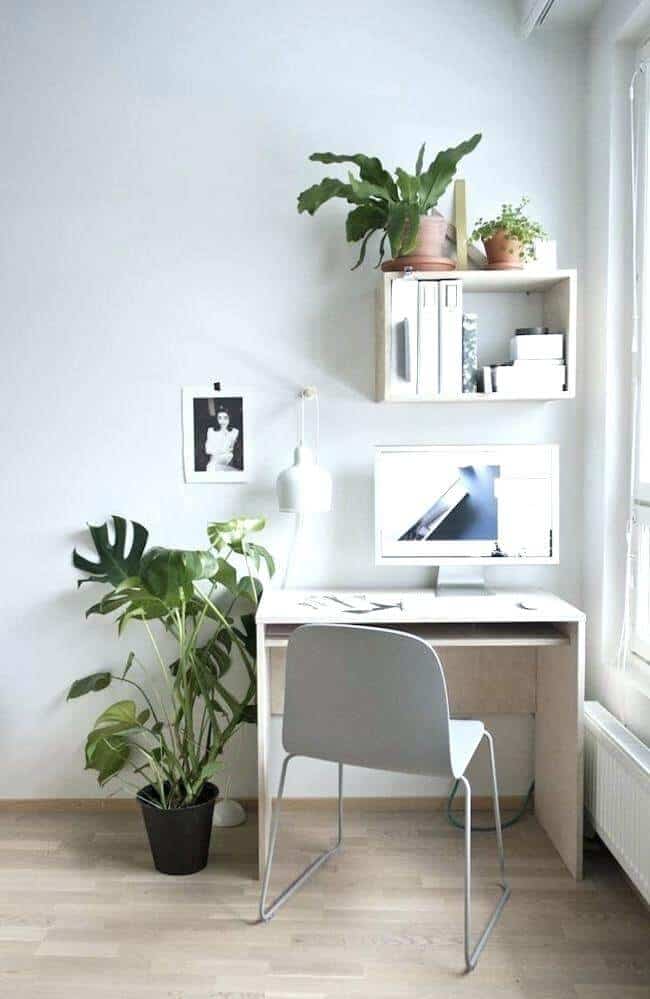 Use an Alcove as an Office
Alcoves are always a bit awkward to utilize to their best potential. Offices are one of the best ways that you can use an alcove. However, if you are looking to turn your nook into an office, there is something that you need to take into consideration. That is the size. You will want to shop around a bit to try and get a desk and shelves that fit the best to maximize your space. Especially if it is only a small alcove.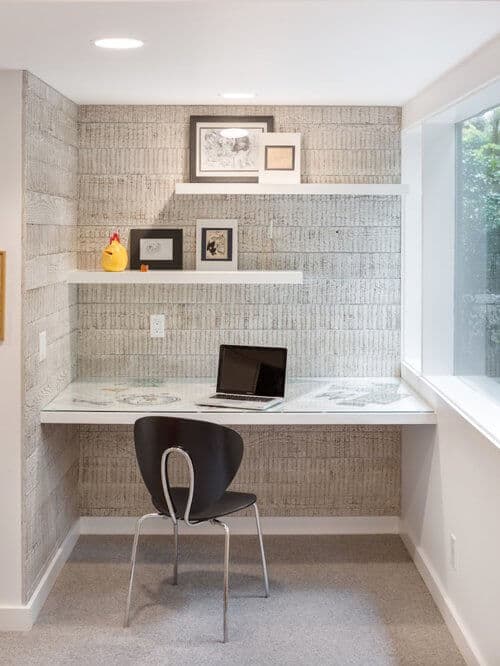 You do also have an excellent opportunity to get your DIY skills shining. You can create custom workspaces with a little bit of know-how.
The same principles apply with alcove offices as they do with corner offices. Use the height to your advantage.
Turn your Ineffective Spaces into an Effective Office
We all have those little areas in the house that are otherwise impractical. The two main places are under the stairs, and in loft eaves. The slope makes them very difficult to work with.
So, why not use them for your office space? When you are sitting with the slope to your side, it makes it easy to get to shelves that you can put down in those awful corners that you wouldn't usually use.
You can also use the slope above the desk to add shelves onto the wall.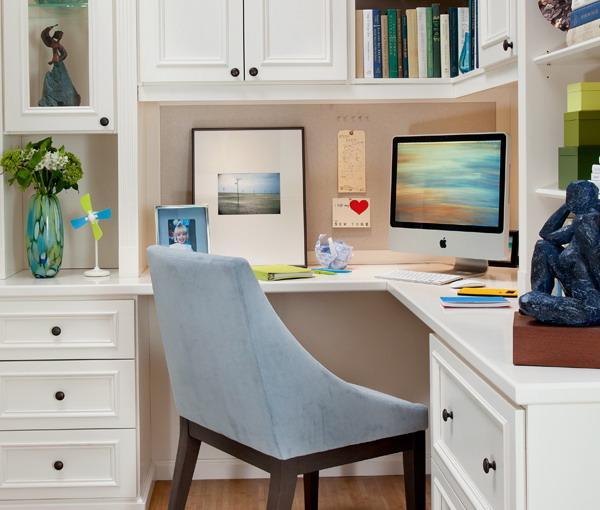 Display Desk
If you have an area that you are currently using for a feature desk, why not transform it into a display/work area? If you get the theme right, this can have a style and elegance that you may not be able to recreate with just a desk.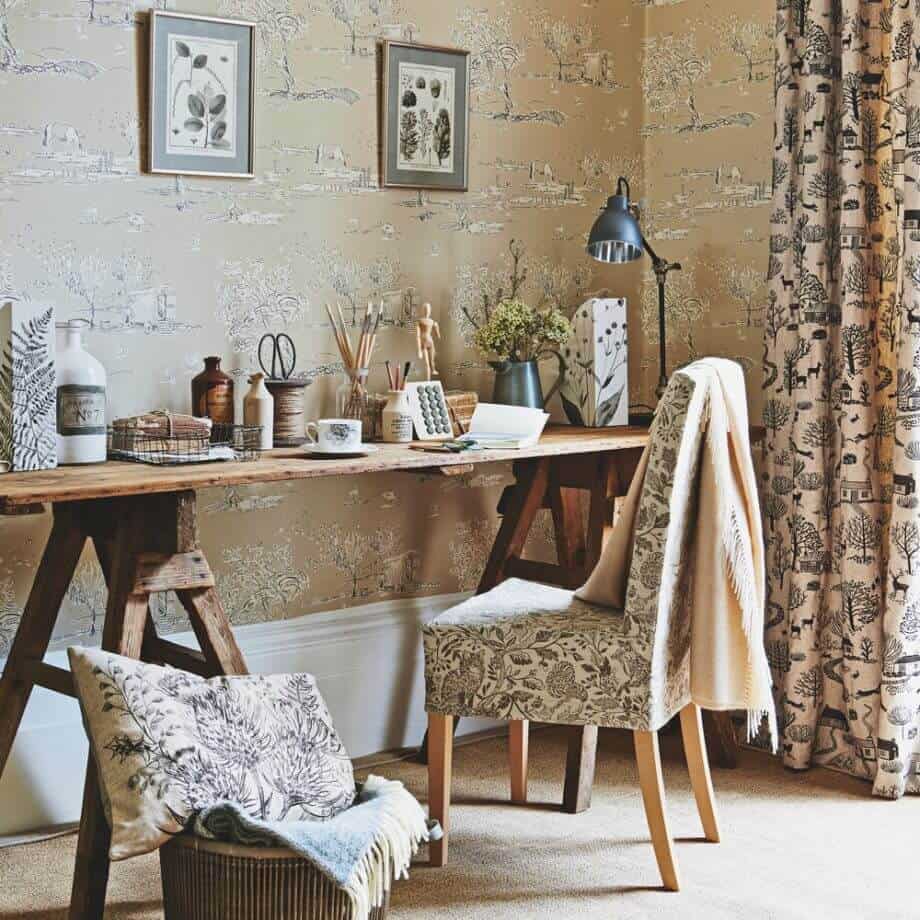 The only downside to this sort of display is that a constant monitor screen may look out of place. But this could be worked around by having a laptop stand like the one earlier in the article, with room under it to store the laptop when you're not using it. Like this one: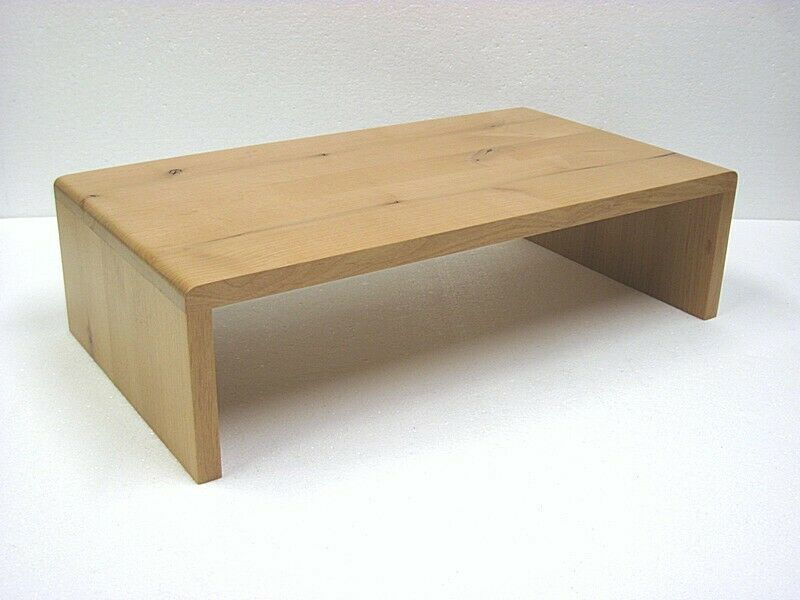 Conclusion
Small offices do not have to have small ideas. Get creative with the space that you have. It is an unfortunate fact that many of us do not have space in our home to dedicate a full room. Some of the takeaway points to small offices are below.
Use the height that you have
Keep it bright
Keep it colorful
Use spaces that are otherwise useless
Get clever with storage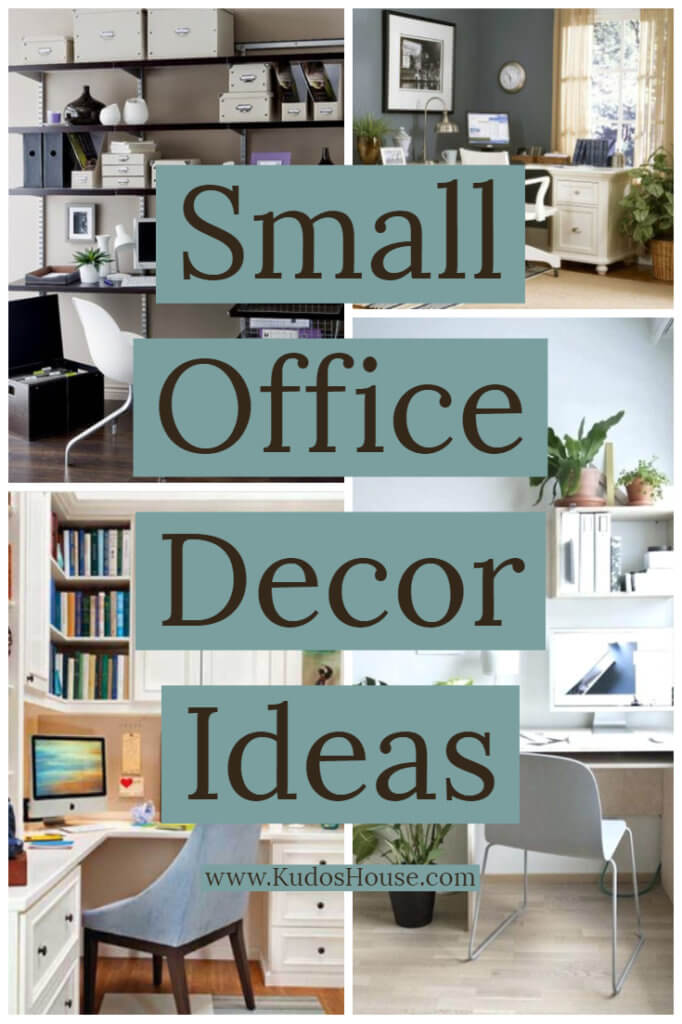 I hope that this has helped you transform a small nook in your home into a productive office space. When it has, remember to send us a picture!