Contrary to what many people think, plants do not need soil to grow, but they only require water, light, air, and minerals. With hydroponics, no soil is needed because all the minerals that plants need are introduced directly into the water.
This technique allows more and more urban farmers in the cities to produce food of high nutritional quality, from the garden to the plate!
Here are 10 reasons why you should produce food in your home with this technique:
1. HYDROPONICS SAVES UP TO 90% OF WATER USE
Water is a natural resource that we must take care of, with the use of this technique we do not waste it, it is consumed by the plant or it evaporates, but it is not wasted
2. ALLOWS VERTICAL AGRICULTURE
A big advantage is that plants can be produced in a small space, there is no competition for food and they grow very close together, this allows for vertical agriculture.
3. ZERO PESTICIDES AND HERBICIDES
Traditional agriculture often requires excessive use of insecticides and herbicides to achieve high yields. By not using land, hydroponics does not cause weed outbreaks and pest attacks are minimized.
4. CONTROL AND AUTOMATION
In controlled environments, you can adjust the humidity, light, irrigation automation and the exact amount of nutrients the plant needs to grow to allow you to grow food in places where you would otherwise not be able to.
5. PRECISION NUTRITION
With hydroponics, you control exactly the minerals that the plant needs, obtaining foods with excellent taste and texture.
6. NO SPACE OR PLACE LIMITATIONS
With this technique, you can produce food from the balcony of your apartment or even in Antarctica.
7. GREATER GROWTH
The plants grow faster, they do not need to lose energy in search of food since we give it to them through the water.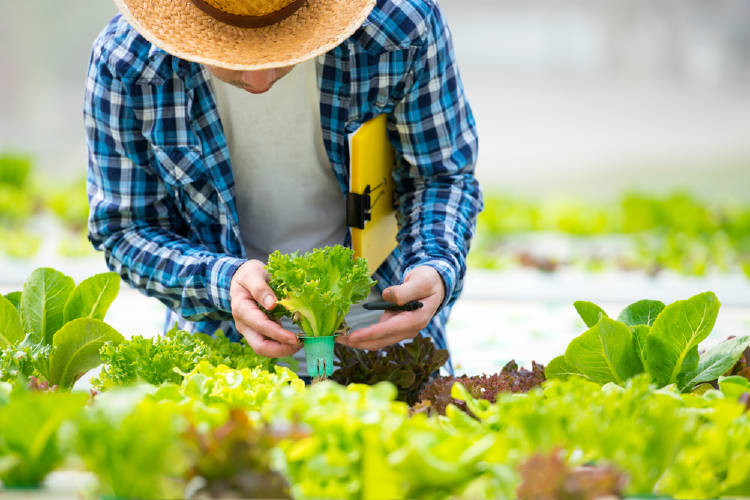 8. IS ENVIRONMENTALLY FRIENDLY
Thinking about commercial systems, this technique allows you to grow food in cities without polluting the water or the land, bringing the crop closer to the city, and avoiding the excessive use of food transportation and the carbon footprint that this causes.
9. LESS WASTE
Throughout the production chain, hydroponics significantly reduces food waste. It allows you to harvest a whole plant with the live root, and it lasts longer fresh from harvest to the consumer.
10. IT'S SIMPLE
A great reason why we love hydroponics is that applying the different techniques allows you to produce food at home in a very simple way and with little maintenance to produce with the use of high-density technology in the city 365 days a year.
Translated and adapted by Noobuzz staff.
Sources: Bioguia