Having a comfortable guest bedroom is ideal for when you have friends and family members staying over for a night or the weekend. It can accommodate them perfectly and prevents the hassle of playing rock paper scissors to decide who gets the uncomfortable sleep of the sofa.
An ideal guest room will be welcoming and comforting for your visitors, so they can feel right at home when they come to stay over. From simple color schemes to cozy cushions, there are plenty of ways to help you create the perfect guest room. Here are 6 ideal tips in particular for styling your guest room that will be suitable for all visitors.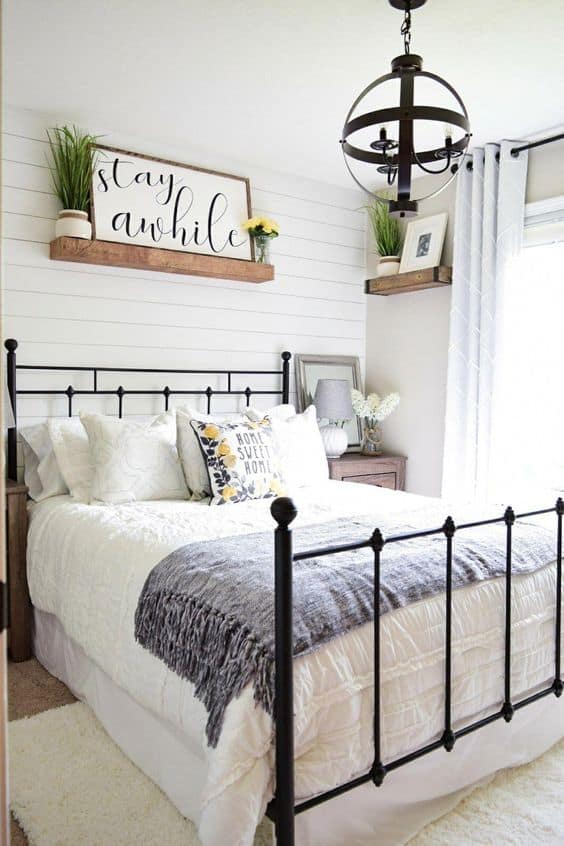 Have Your Bed as the Main Focus
Similar to putting a designer sofa in a room to make it a living space, a bedroom wouldn't be one without a bed. This is why you need to make it the main focus of your room. It's likely that your guests have travelled a long way to come and visit, so why not reward them with the perfect bed.
Aesthetically, you want it to look and feel inviting so all they'll think about is getting a good night's sleep. Decorate it with some scattered cushions so it's pleasing on the eye, even though they may end just being on the floor. It's always nice to make it look appealing and scattered cushions can help you achieve just that.
To get the feel side of it correct, purchase bedding that's soft with some comforting throws which will keep them warm during the middle of the night and is sure to improve their sleep.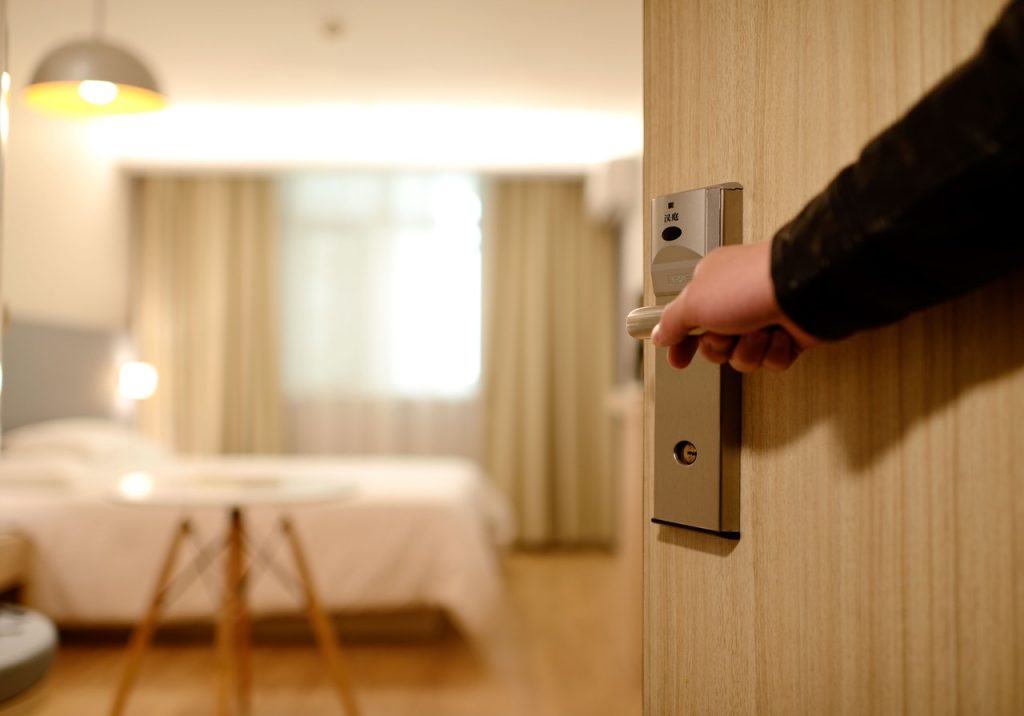 Apply a Simple Color Scheme to the Room
Simplicity is the key to making your visitors more comfortable so when it comes to choosing your color scheme make sure the tone is understated. Whether it's plain walls or neutral features, it's sure to be more inviting than displaying extravagant color tones and patterns.
When we think about hotels, it's rare to see a room that doesn't have a common theme, so try to set a structure with your guest room too.
For decor, you need to decide on whether it's going to be used as a prominent accessory for your bedroom space or whether it's going to keep with a similar color as the room. If it is a case that you decide to have the decor as a similar color, use different shades to add a different texture to the room.
If it's a bolder color choice that you choose, try not to be too bold with your color choice and keep the tone plain and add small doses of the bolder color. You can use it on throws and lamps, for example.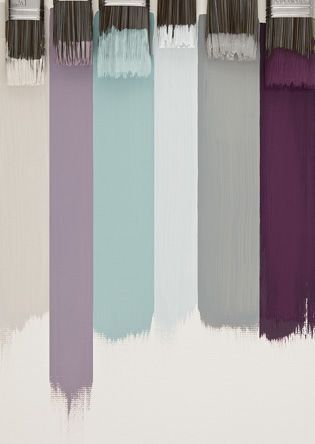 Add Some Hotel Inspiration
It is always ideal to take inspiration from hotels when designing your guest room. After all, they accommodate new guests for a reason and it's clear that they've done something right if they keep coming back.
To add a sophisticated touch to your guest room, opt for a cushioned headboard rather than a solid one. Then, apply some decorative throws to the bedspread to provide a more inviting look.
Glass is also a classy feature to incorporate. It provides brightness and gives a larger sense of space when including glass in your room. You can add this style for bedside tables and lamps to have your guests excited to stay in the guest room overnight.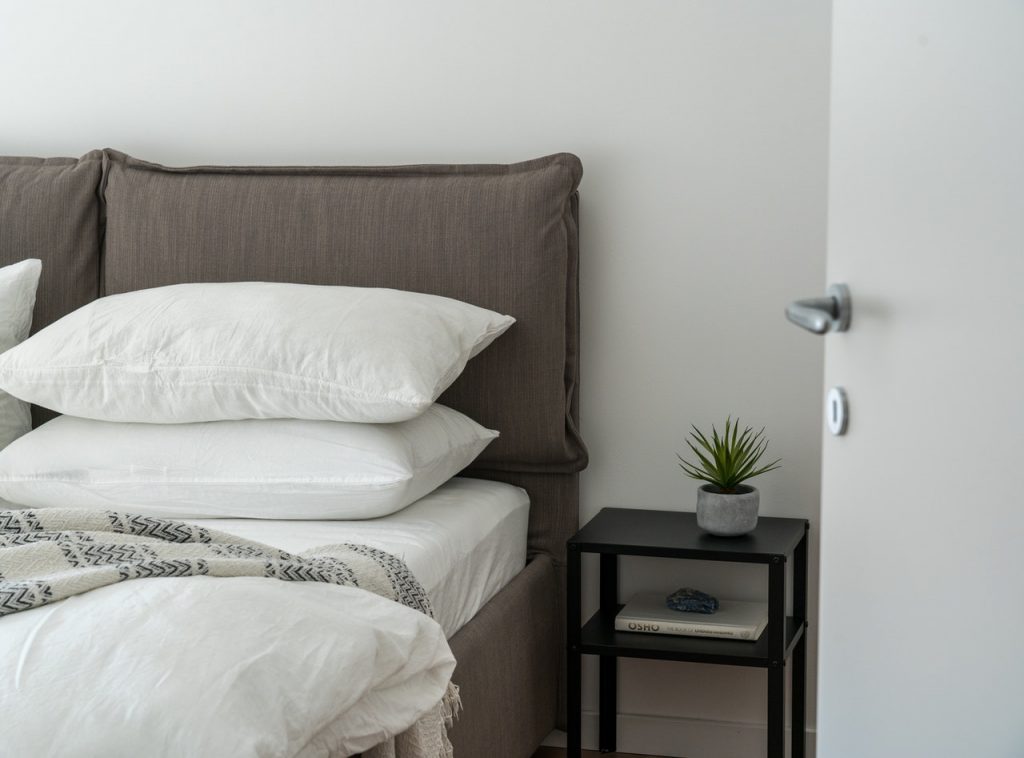 Offer the Option of a Twin Bed Instead
Whilst it's great as a guest to have one large double bed, there will be occasions when not every guest that arrives to your home will be in a couple or want to sleep in the same bed. Two single beds provide an adequate solution for this and also provides you with more options when accommodating guests at your home. If there is a reason to sleep in one large bed, there is the flexibility that the beds can be pushed together.
It also provides you with more options if you have different types of guests that stay over at your home. For example, if two friends decide to stay you can accommodate them more easily in one room rather than have one having to sleep on the sofa.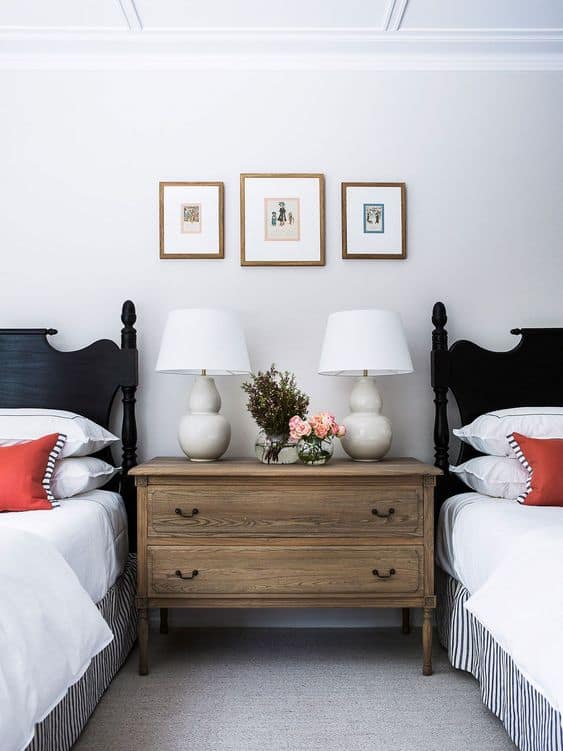 Provide the Correct Lighting
The expectations and needs of guests will vary as everybody is different when it comes to preference. This is why you should offer the best of both when it comes to lighting in your room and have lamps as well as a main light so there's more flexibility in the lighting options that your guests have. Lamps can be used for late nights whilst the main light can be used when the full room requires to be lit up.
Spotlights as a main light are also a great option, as they can help to illuminate the whole room whilst providing a modern touch to your room design.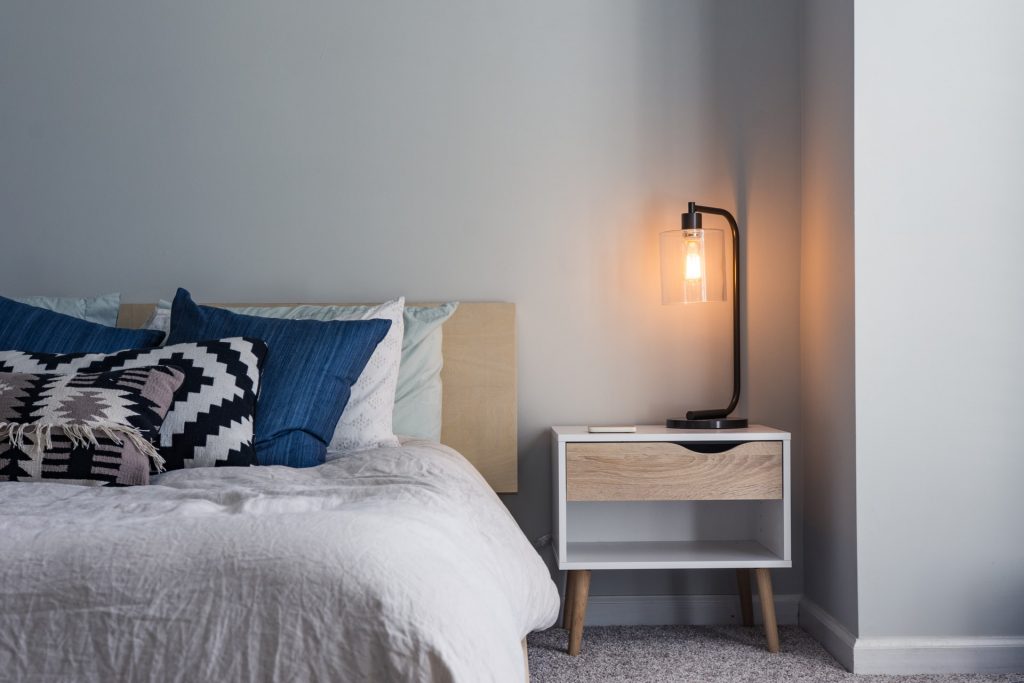 Add Some Personality to the Room
Simplicity is great for a guest room as it keeps the feeling relatively neutral and it accommodate practically anybody. But, it can also be the perfect room to play around with when it comes to adding quirky features and pieces to it.
For example, rather than displaying a plain rug in the center of the room, why not try a rug with a pattern or design that helps it to stand out a little. You can also add art pieces to the room that can add a bit of character to the room without it looking too out of place. Furthermore, plants are also a simplistic but appeasing feature to include in your bedroom.
Doing the Guest Room the Right Way
The steps above will help you well on your way to creating the perfect guest room for your visitors. It also gives an indication to your guests that you've put in the effort to make sure their stay is a memorable one and they can feel relaxed and comfortable in their own home.
What would you like to see when you stay as a guest at someone's house? Have this mindset and you're sure to give them the perfect experience.