Portland's Bungalows
The bungalow is possibly the most common house style in many of Portland's pre-World War II neighborhoods. The founding American- style bungalows were built in the Pasadena, CA, area in around 1900. Portland had its first bungalows built around five years later. It fast became a national style, peaking in popularity between 1905 and 1915. This period was a boom era for Portland, following close on the heels of the 1905 Lewis and Clark Exhibition.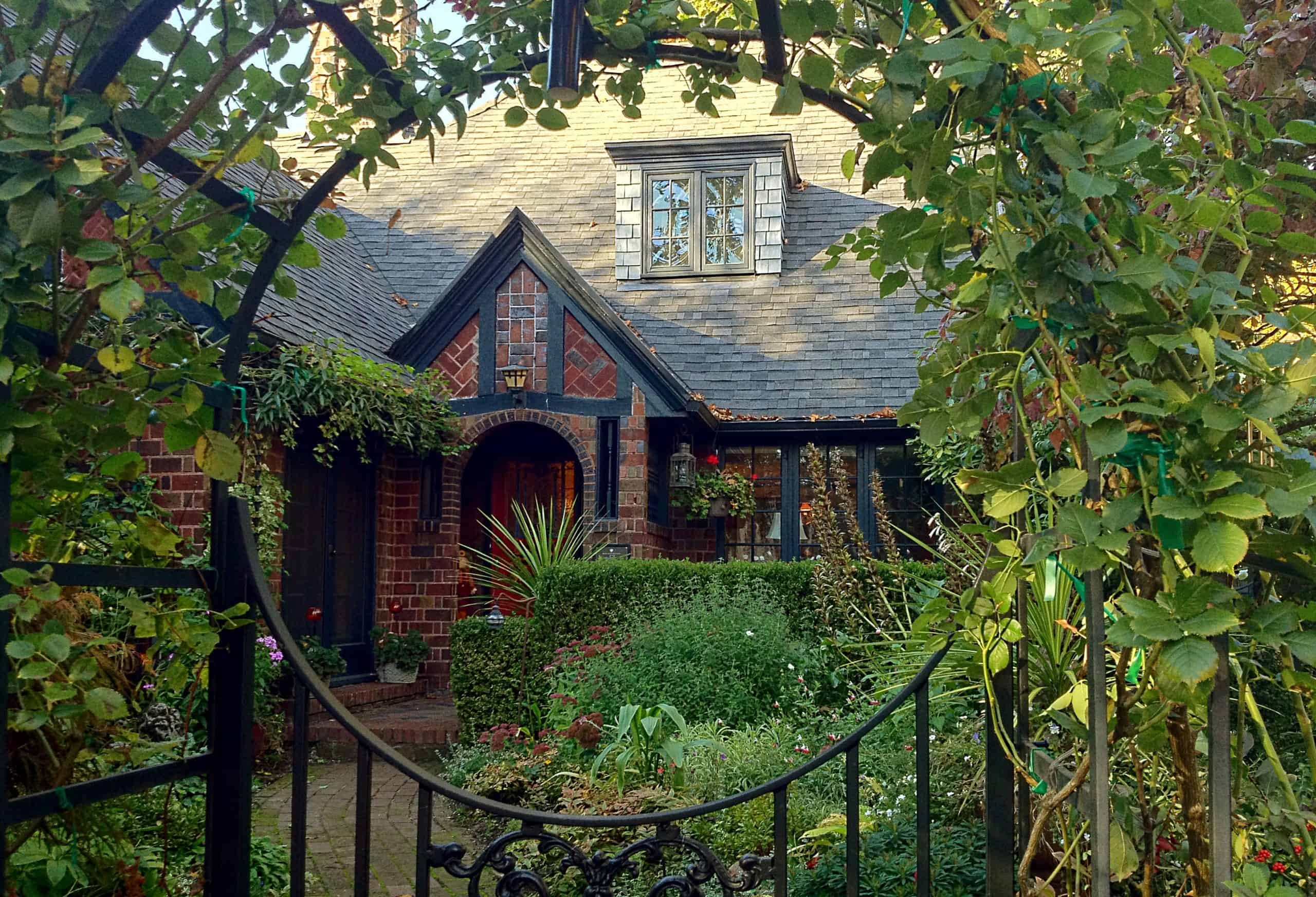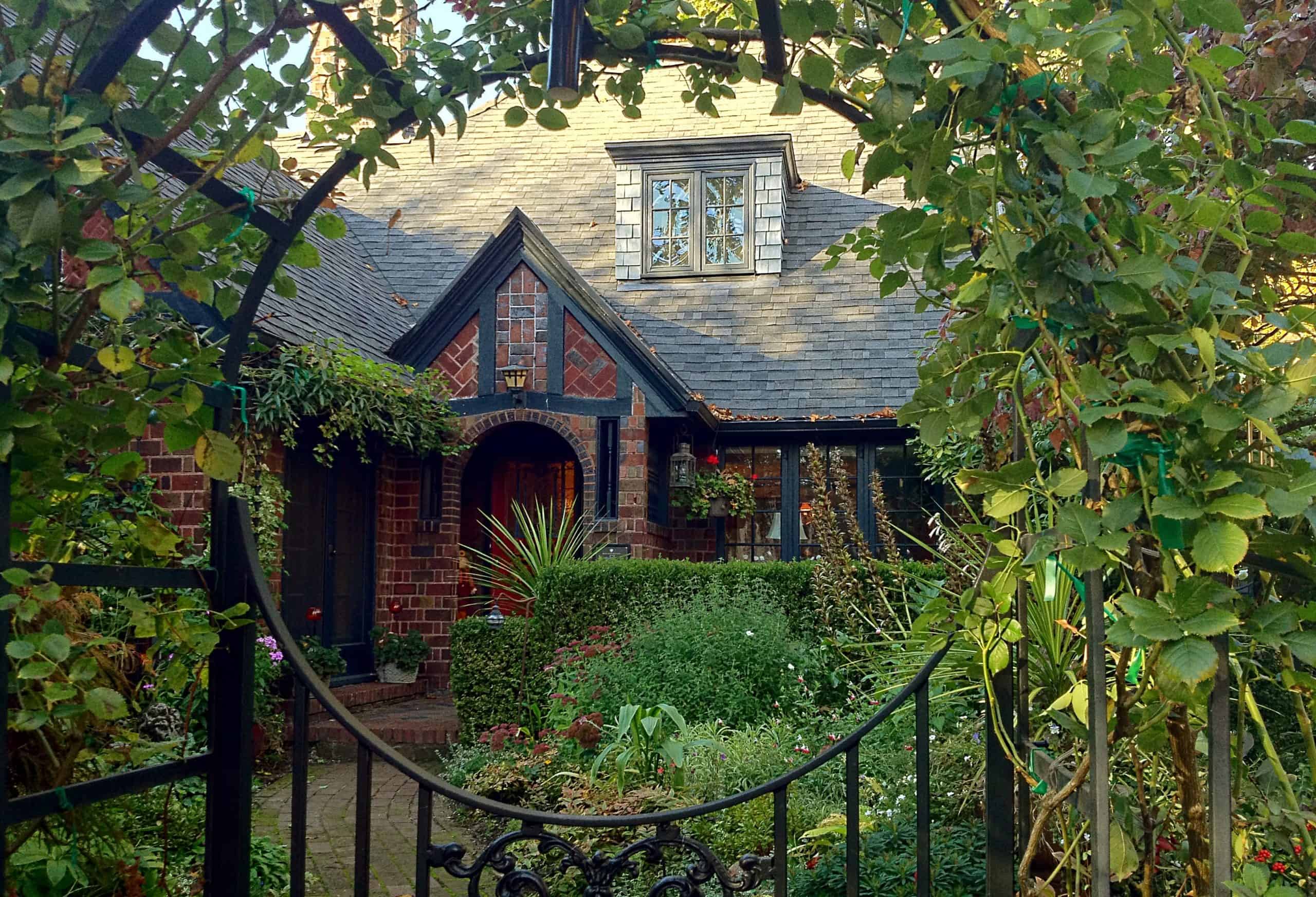 Portland History
Bungalows were rapidly built in all the newer areas of Portland, especially the newly opened East Side. Bungalows continued to be built here until the Depression, but their popularity was gradually eclipsed in the '20s by the period revival styles (Tudor, Norman, Mediterranean, "Storybook," etc.).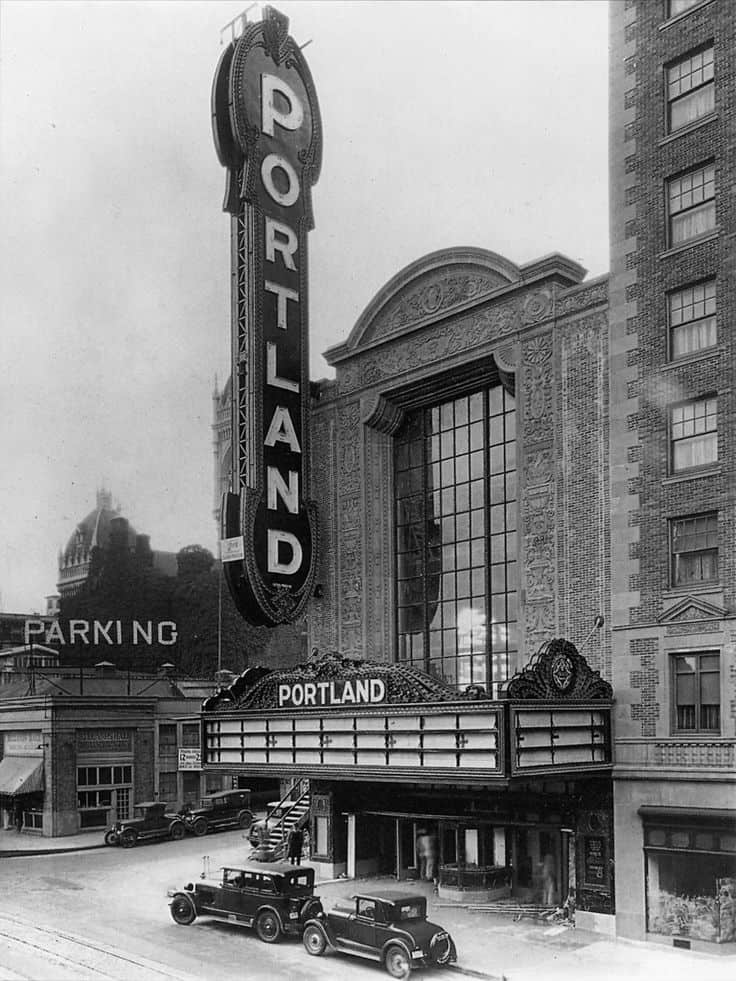 The Beginning
The origins of this popular and appealing bungalow style, which is often called America's first original home style, is international with a complicated history. The word "bungalow" comes from the Hindi word describing a dwelling type common to the Bengal region of India. It is a one-story house on a slightly elevated foundation built up to capture the breezes. Large overhanging eaves shelter shady porches. Floor plans are open and flowing to allow better air circulation within the house.
Britain
The British readily adopted this sensible form of house type for their civil servants during the British period of Indian rule. From India, the style was moved to England and sold as the perfect seashore vacation house.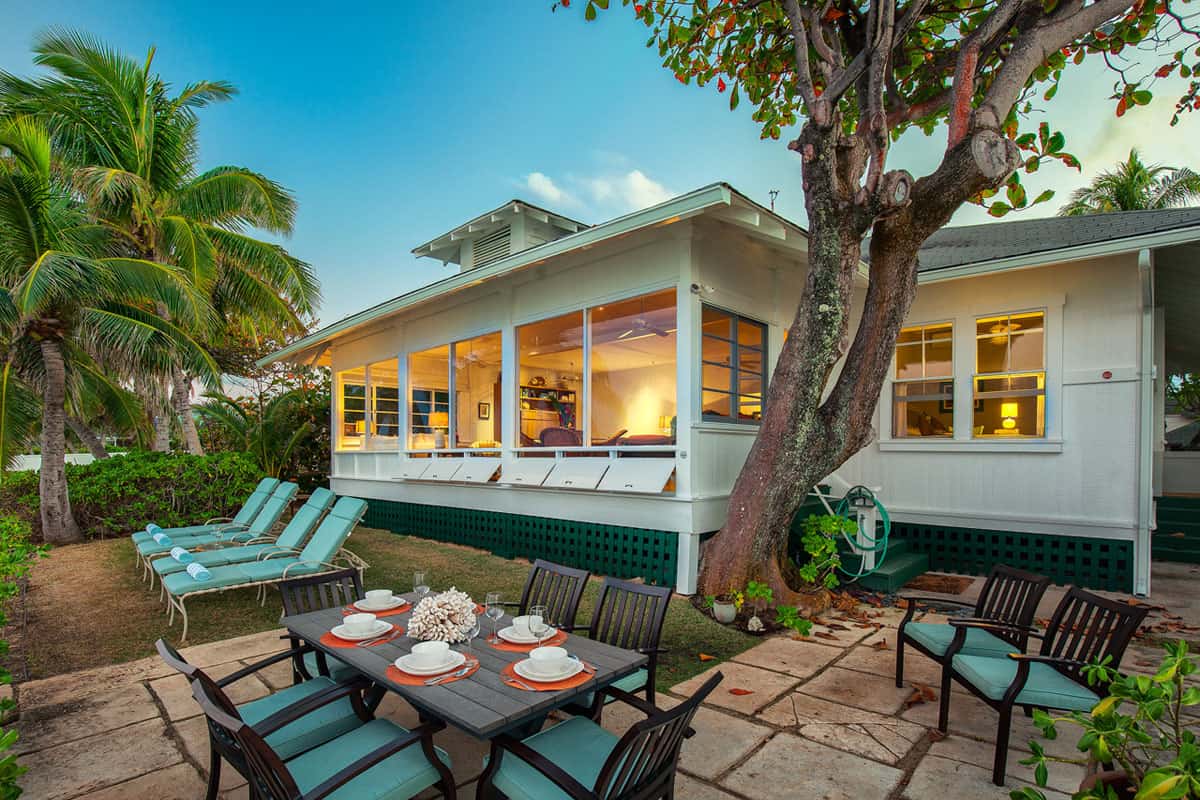 America
By the mid-to-late 1800s, well-to-do Americans on the East Coast were also building English-derived bungalows on the Atlantic shore. When the new transcontinental railroads in the post-Civil War era opened up Southern California as a winter destination for the East Coast elite, the bungalow idea rode along too. Pasadena, especially, became the center for bungalow development — both for wealthy vacationing Easterners and for the local year-round middle class.
Modern West Coast
The leap to California provided a natural fit for the original concept of the bungalow. California's warm climate and laid-back lifestyle were perfect for the bungalow style. It is from these early Pasadena houses that the typical bungalow as we know it now was developed. In just one or two years, bungalows were being built in the San Francisco Bay Area, and by 1905 the first bungalows were built in Portland and Seattle.
They were constructed later, in one form or another, in every corner of North America. From 1910 to the 1930s bungalows leaped across the Pacific and became a common building type in Australia where they are still known as "California Bungalows." The bungalow's popularity had nearly circumscribed the globe going from east to west in approximately 50 years.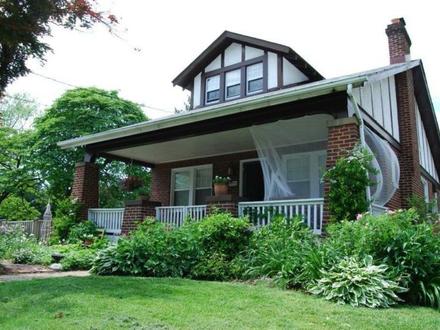 Bungalow Features
Many people may not be able to give an accurate definition of the bungalow, but most people know one when they see one. This is not surprising considering the term "bungalow" has been stretched over the years to describe all manner of houses with bungalow-like features. Any attempt to provide an accurate definition of the bungalow will immediately bring to mind many exceptions.
But generally a true bungalow will have the following attributes.
A modestly sized structure of one or one-and-a-half stories (a converted attic is considered a "half" story).
A house that was built in the first three decades of the 20th century.
Prominent gable roofs, often with dormers. The gable end commonly opens to the side, occasionally to the front.
Prominent roof overhangs. The front overhang usually covers a substantial front porch.
Front porches often cover the entire width of the house. Porch pillars are built of wood (sometimes supported by masonry posts) and frequently are "battered" (that is, tapered).
There is at least a passing stylistic nod to the simplicity and rusticity of the Craftsman movement occurring at about the same time.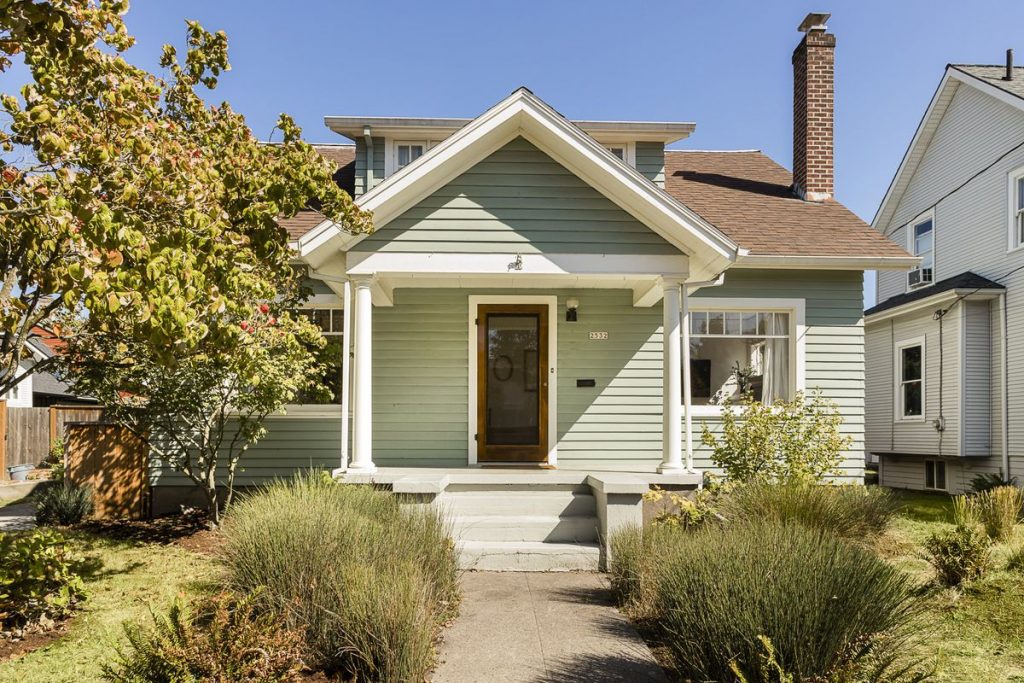 Craftsman
It is perhaps this last association with the Craftsman movement that generates the most confusion in bungalow nomenclature. What exactly is a Craftsman house, and how does that differ from a bungalow? Again, the definitions are wiggly. Some would say that most bungalows are Craftsman, but not all Craftsman are bungalows.
The Craftsman house was a "movement," as much philosophy as architecture. It had its roots in the Arts and Crafts Movement in England at the end of the 19th century. Both movements stressed a simple, laid-back, informal lifestyle, and encouraged natural, rough materials.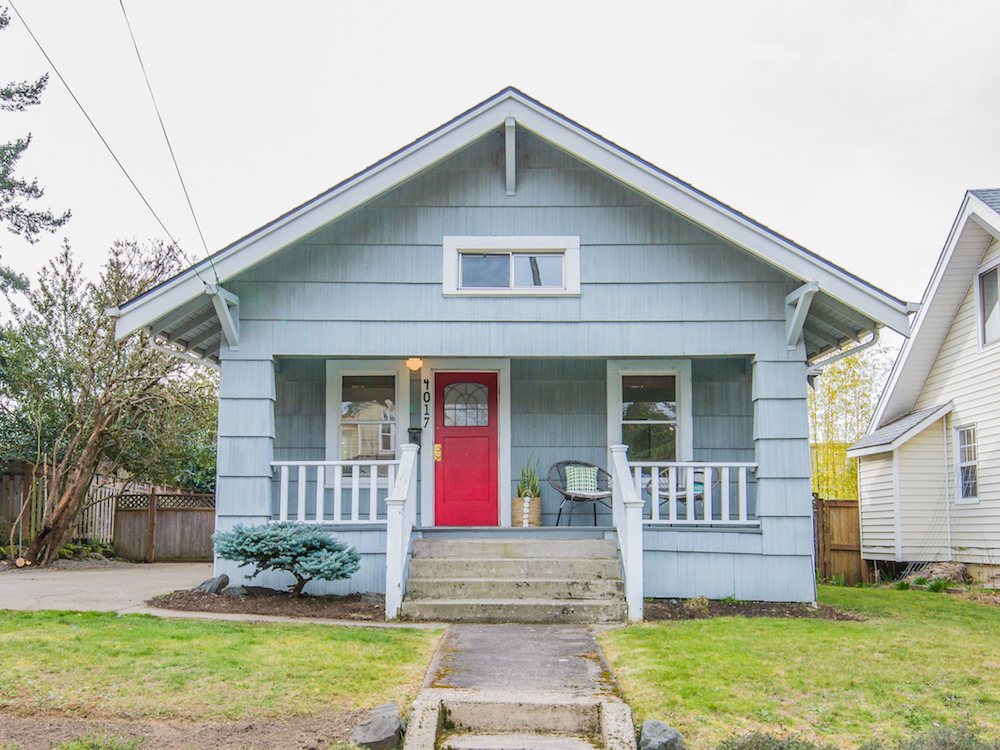 Main Difference
A building's beauty was derived from its structural form and building materials, not from any ornament applied to it. Both bungalow and Craftsman houses share stylistic elements such as unfinished and exposed rafter ends, natural materials (wood shake shingles, river rock, clinker brick, etc.), open interior floor plans, and natural stain interior wood panels and trim.
In Portland, the difference in bungalow and Craftsman is usually determined by size (or at least by height). A bungalow is typically one or one-and-a-half stories high. A similarly styled house containing a full upper story is often called a Craftsman.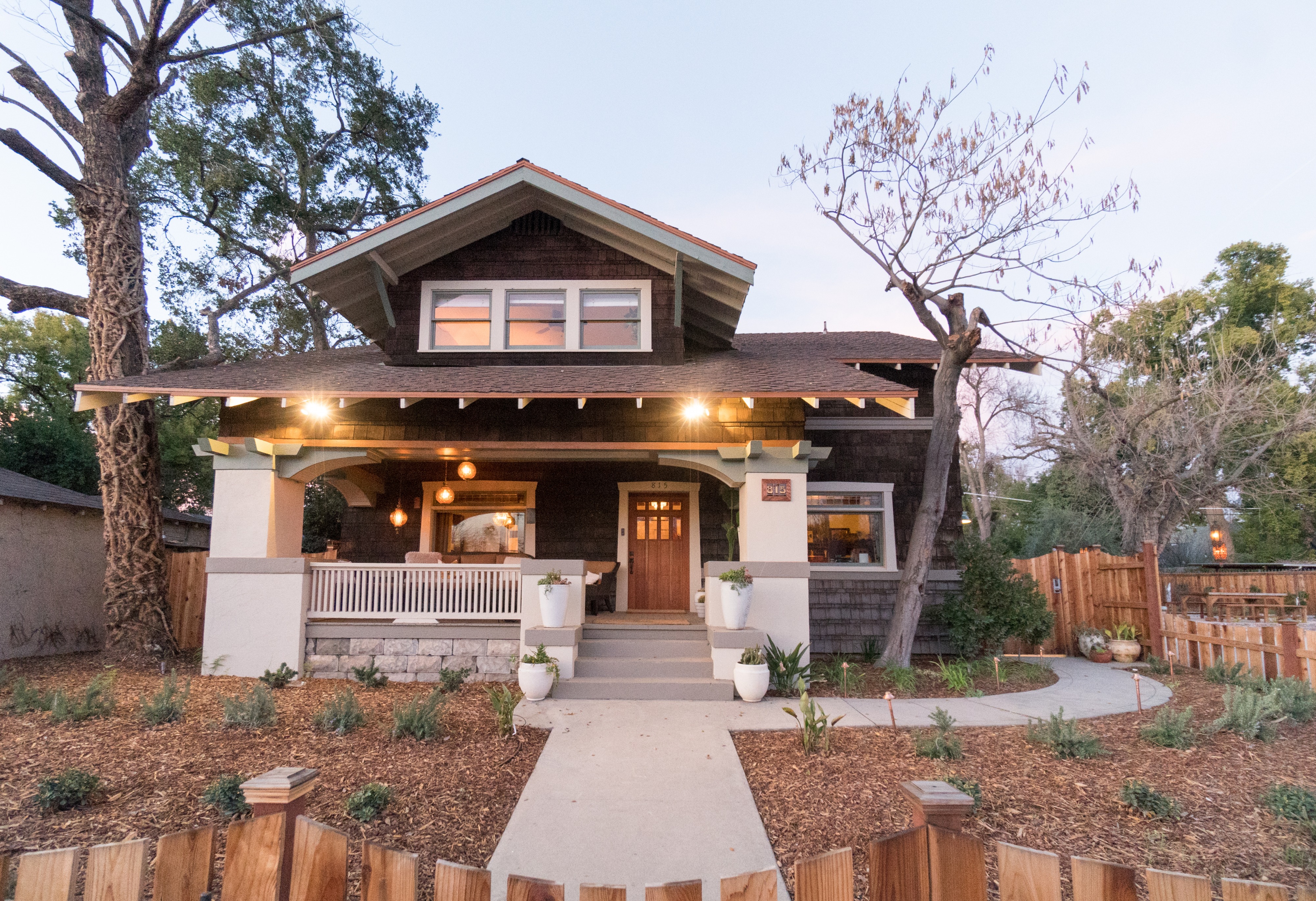 Wrapping Up
Whether you call it a bungalow or a Craftsman — or "bungaloid" as some architectural historians did — Portland has an high percentage of its older homes built in this style. Bungalows can be found in virtually every corner of the city (and suburbs) that have any pre-World War II buildings.
Some of the best areas for bungalow viewing include the East Side neighborhoods of Hollywood, Laurelhurst, Hawthorne/Division, and Mt. Tabor. These areas were flourishing at the peak of the bungalow-building period. They contain entire blocks of continuous bungalow houses. Why not take a late-summer bungalow walk along these beautiful, shady East Side streets?