The front porch is the gateway to your castle. Here at Kudos House, we have searched the internet for some of the best front porch decor ideas just for you. Decorating your porch is a gorgeous, appealing way to add some style and personality to the outside of your house. The ideas that we have are relatively straightforward and cheap. Therefore, you are in a position to be able to change it as often as you like, or with the seasons.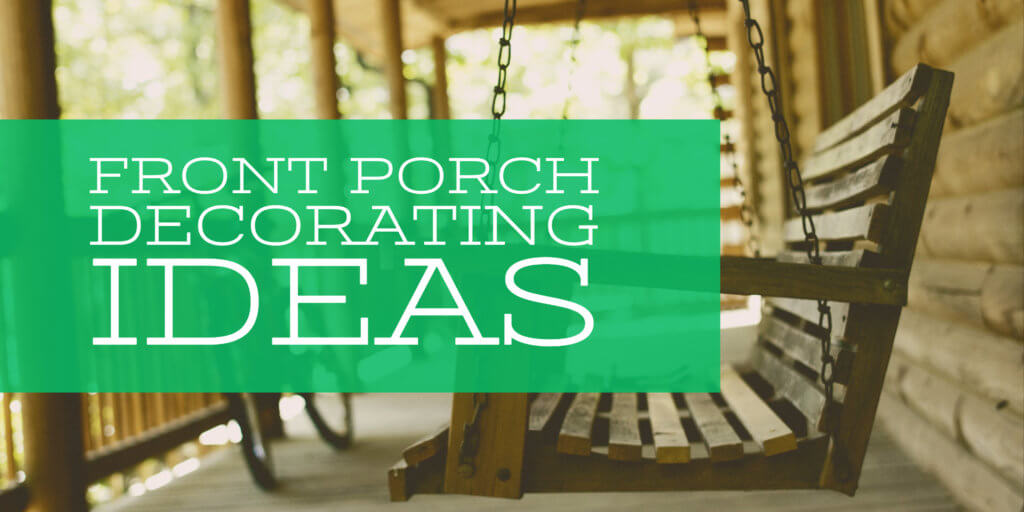 You may have looked through our post on decorating the exterior of the home and thought that you would love to have some of those ideas incorporated into your home. However, for the majority of us, we do not have the same amount of space to work with as those bigger houses.
It doesn't matter how bit your porch is; it is the part of your home is the first thing that anyone will see when coming to your home. Although we are always told not to judge a book by the cover, the porch is the cover of your home, and it will be the first impression of everyone who visits. Before we get started, ensure that you choose ideas that suit your personality.
Front Porches By Season
Because of how easy it is to swap the decor on your porch, I have selected some of the best ideas that you can use for each season. Just remember to make your ideas personal to you. Doing so will give more of a pleasing appearance to both you and your guests.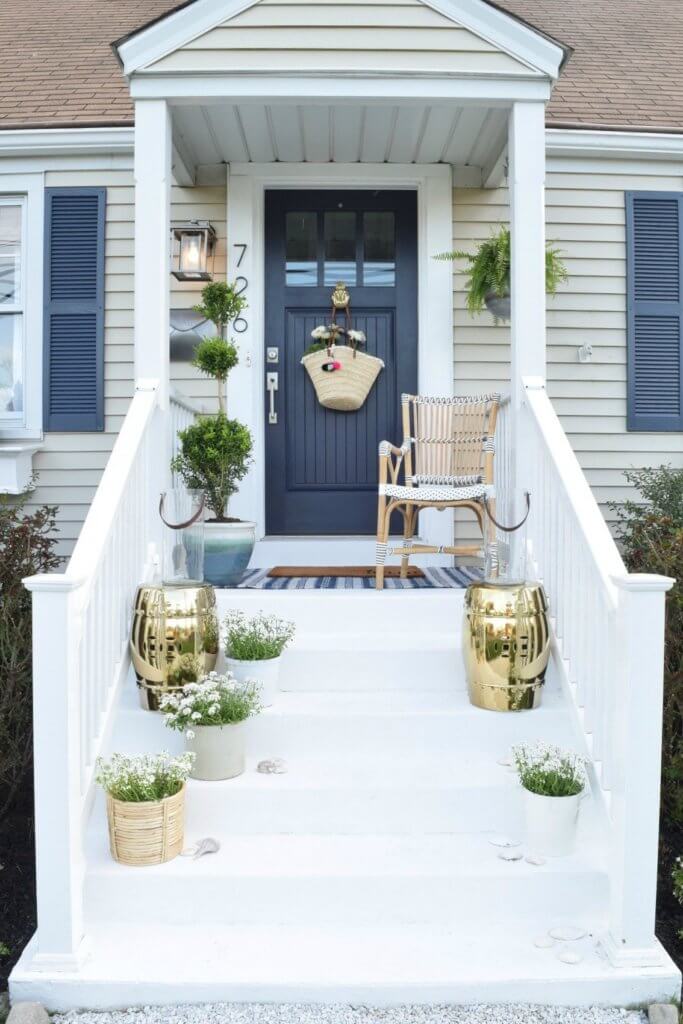 Front Porches for the Winter
It is a little bit difficult knowing which season to start this article on, to be honest. I toyed with the idea of starting in the summer, as that is the season that is coming up where I live. However, depending on where you live, that may be different. Not to mention, just because I am writing this today does not mean that you are going to find it today. So I opted to go for the winter first.
Winter is a time for neutral and warming colors. Greys, browns, greens, and deep reds. Try to use items that mimic the natural image of the season. Wood is a perfect accessory for the winter as it is often something that you see a lot of.
Here are a few ideas that you can use for your porch in the winter time.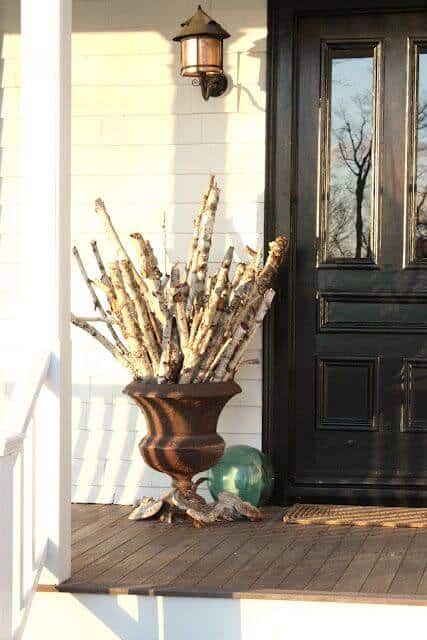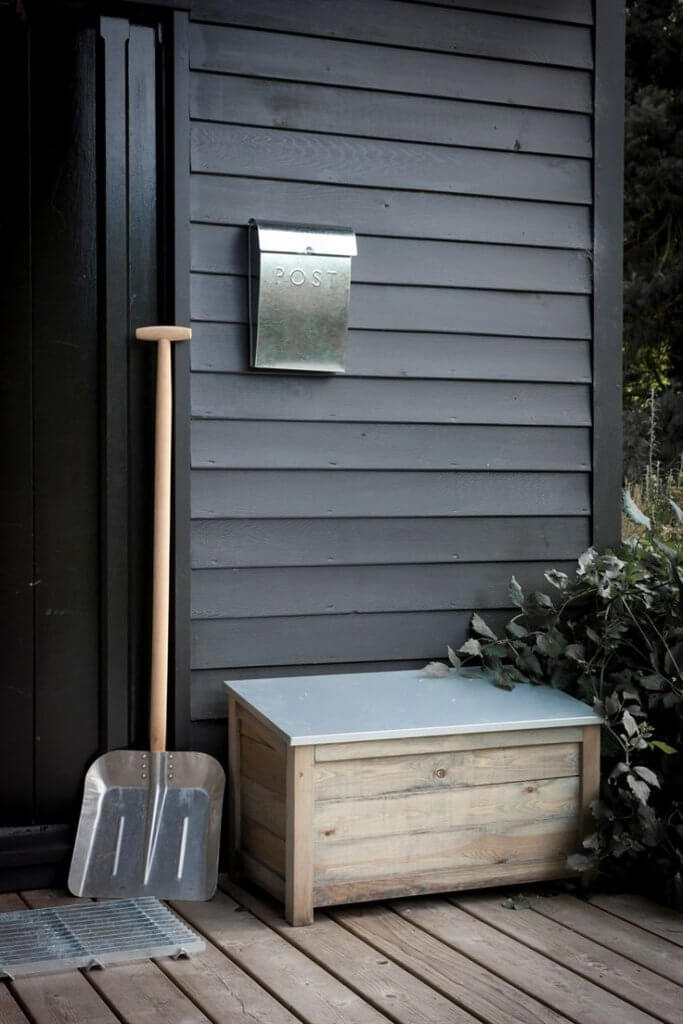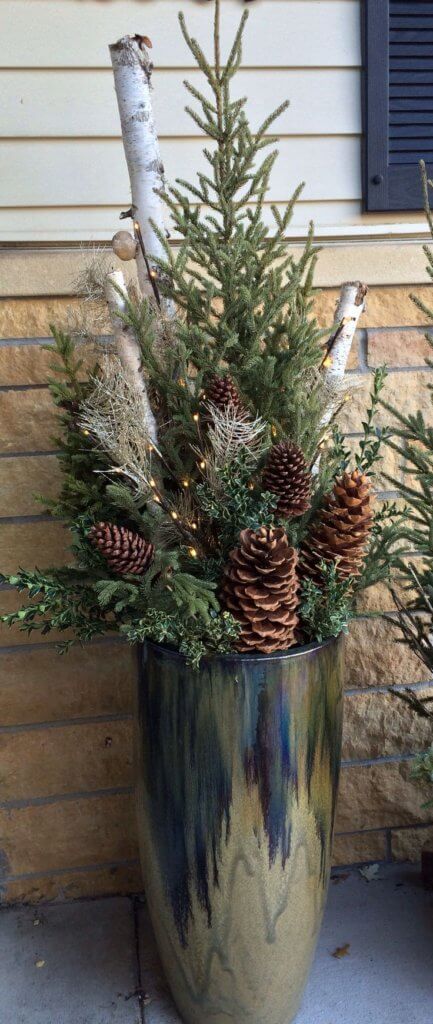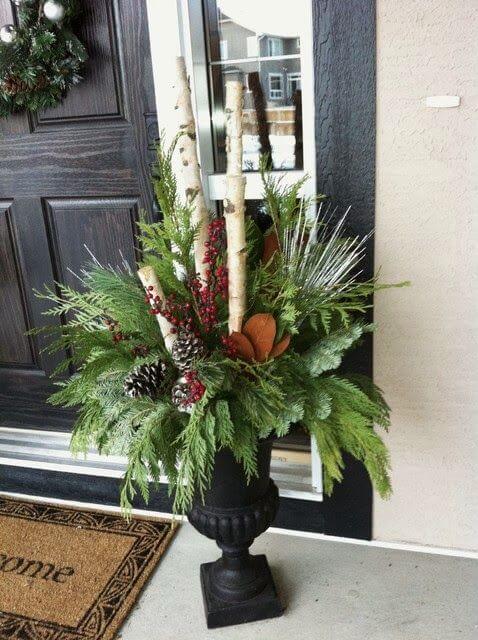 Brown and Black Door Mats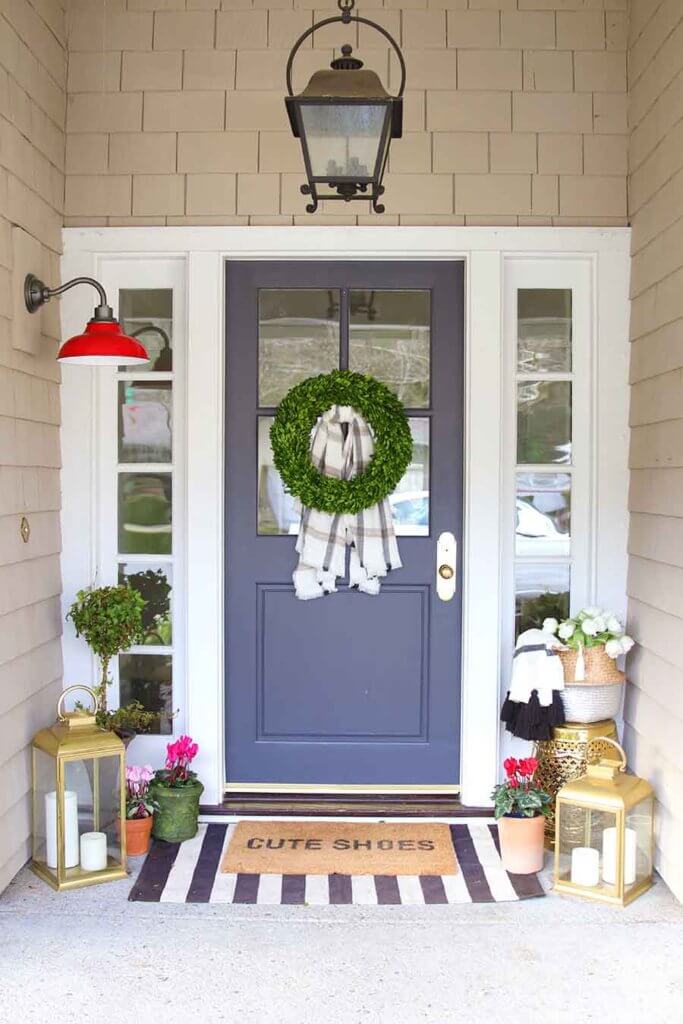 Black Decorations
Plant Pots
Lamps
Even a Black Front Door can look good in the winter
Although black may seem like a slightly uninviting color to use around the winter, it can be beneficial. Black is an excellent contrast to the winter, especially if you are in an area that gets a lot of snow. However, if you want to paint your door for the winter, but do not like the idea of the black, why not try a deep red front door?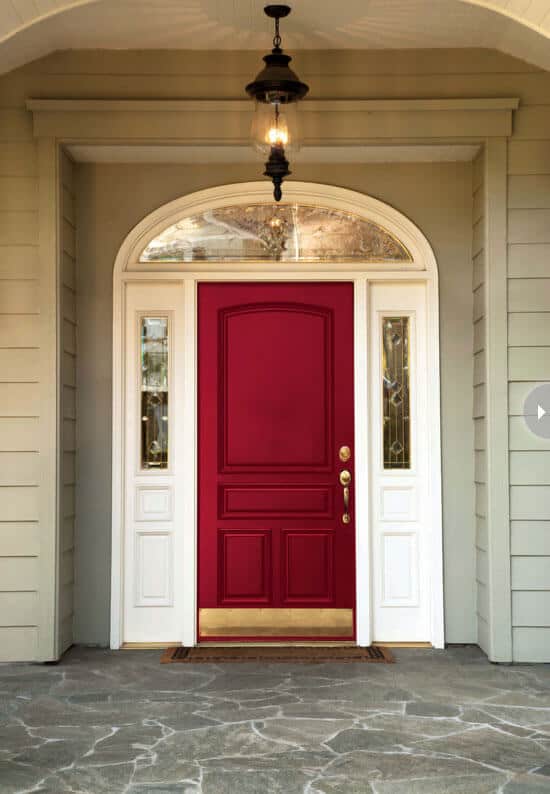 Try to keep all of your accessories match in the colors that you choose.
Front Porches for the Spring
Spring is the time for flowers. You can use flowering plants for as much as you like at this time of the year. There are so many ways in which you can plant flowers to show them off on your porch. Bight and bold is the way to go when you are looking at how to decorate for this time of the year. It is the time of new growth, and showing that off is a beautiful way to decorate any part of the outdoors. We will start to show you some of the ideas here.
Rain Boot Planters – Whether someone has outgrown their boots or it's just time for a change. They make perfect planters for flowers on your porch. There are many different patterns that you can use, with many colors to brighten up the porch. They are waterproof already, and large enough to hold plenty of soil. Try to plant flowers with contrasting colors to set off the look. I like this idea so much that I may not even wait until someone has outgrown them.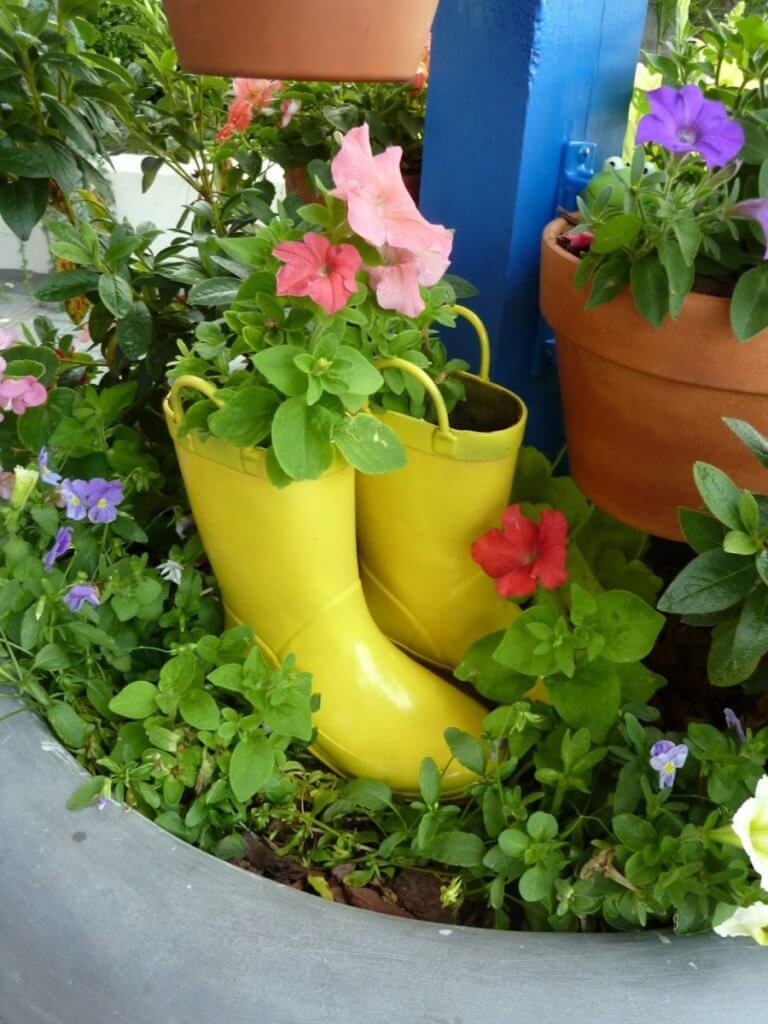 Wall Mounted Planter – If you do not have much room to have planters on the floor, then these wall mounted planters are probably just what you are looking for. They are relatively easy to make yourself if you have the inclination. If you don't, though, you can buy them pretty cheap too.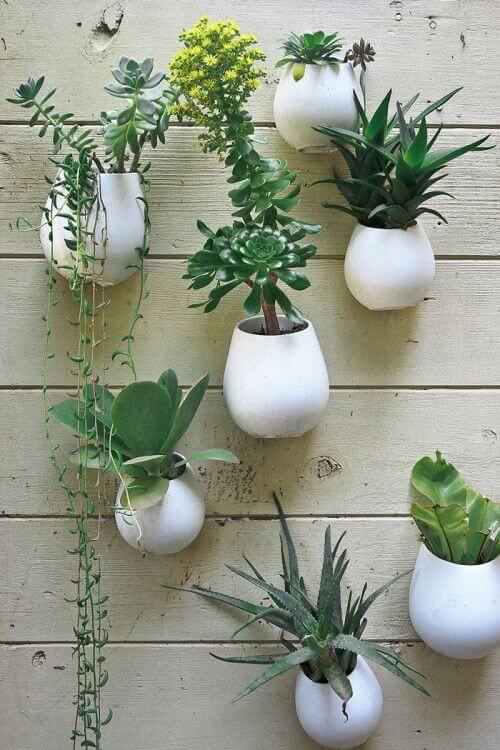 Mason Jar Vase Welcome Sign – If you are looking for some color that you can change regularly, then why not consider attaching a mason jar to a welcome sign that is hanging from your door? Make sure that you use a chain and hook to attach it to your door though. Otherwise, it is going to be lop-sided all of the time from the extra weight.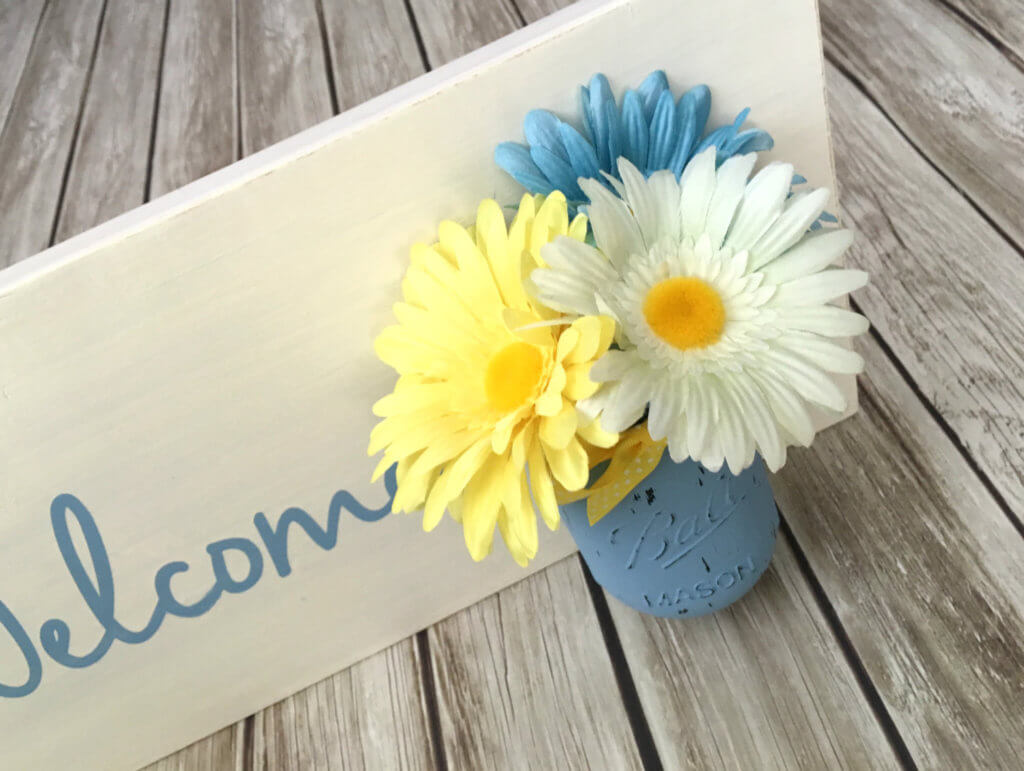 Hot Ideas for Your Porch This Summer
Summer may be the hottest time of the year, but it is also the time for chilling. Using your porch is the ideal way to chill out this summer, and we have got some of the best ideas that you can use.
Flowers – Still rife in the summer season, flowers are a brilliant way to add color and vibrancy to any area. You can still use the ideas that we have pointed out above, but why not try some of these other options that we have.
Seaside Theme – Everyone loves the seaside. Perhaps you can't get there this summer though. So why not bring the shore to you? Add some seashells and chalkboards to give the appearance of a seaside store.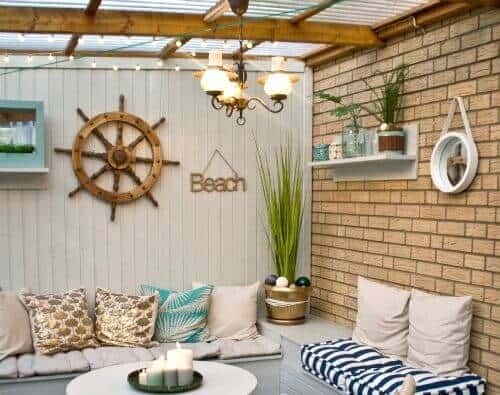 Handpainted Plant Pots – hand painting plant pots is a great way to add some color to your porch. Use vibrant colors and patterns to give a summer look. If you have children, why not get them to help design and paint them too?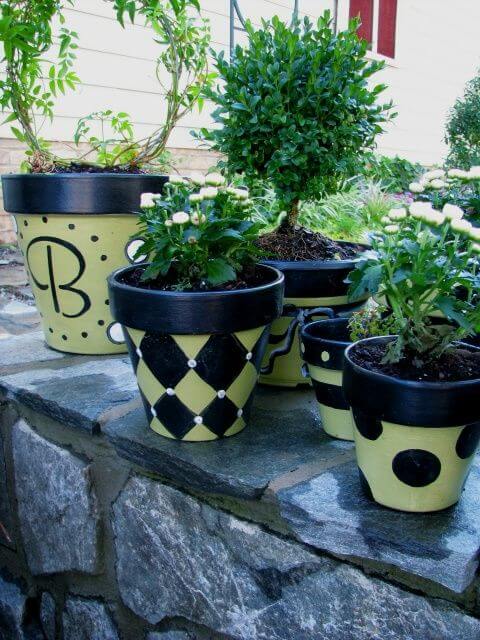 Mini Greenhouse Planters – Some plants thrive in greenhouses. Perhaps you don't want them tucked away in your back garden though. Why not try these mini greenhouse planters to add some tropical flowers to the summer feel of your porch?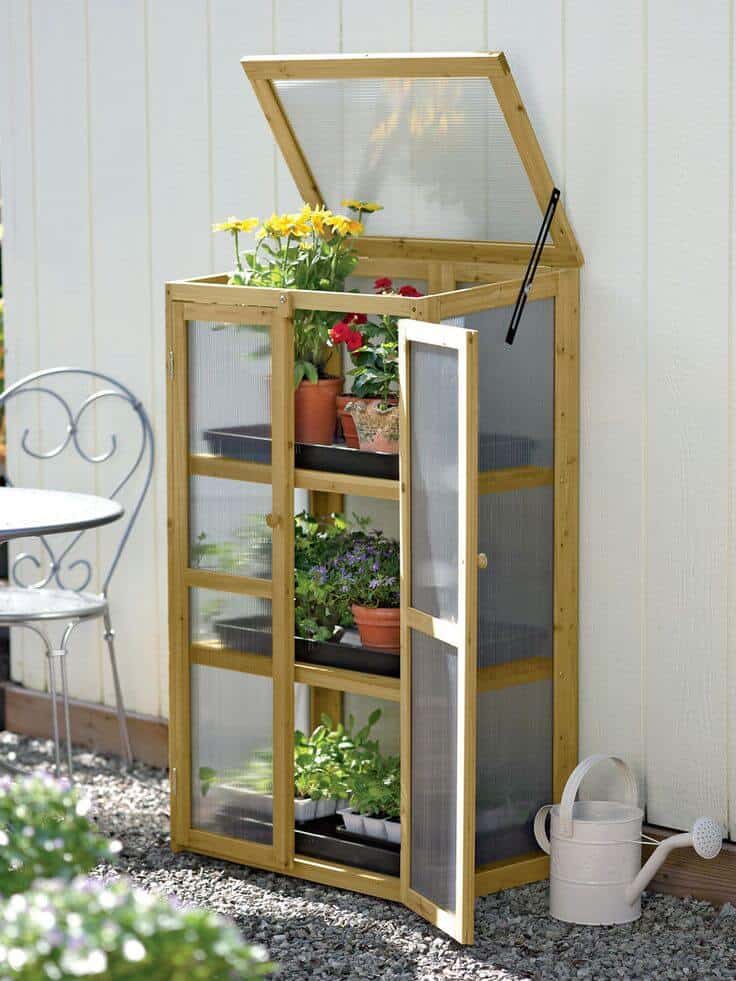 Sun Loungers – Everyone loves lounging about in the summer. If you have the room, why not add some beach style sun loungers onto the porch to give you some extra beach feel.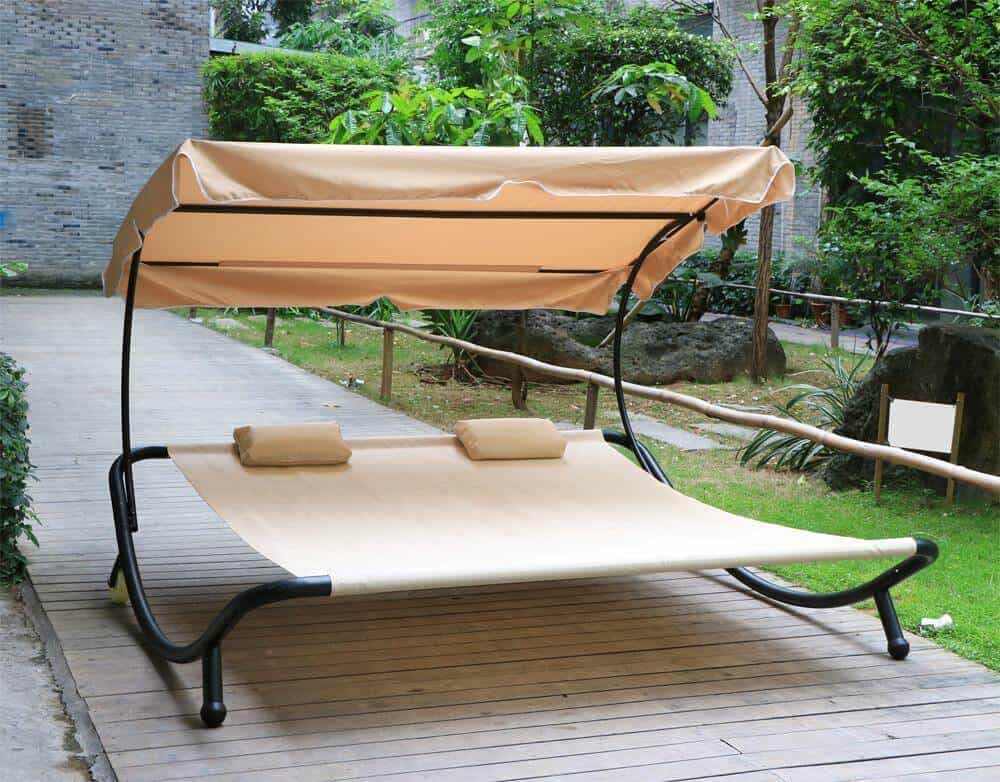 Crystal Hangers – Add some color to the light that your porch gets with some crystal hangers. If you have a crystal collection, then you can make your own if you don't then you can buy these hangers quite easily. Amethyst hangers will give some brilliant purple vibes to your outdoor areas.
Porch Ideas to Fall for this Autumn
When the nights start drawing in, that doesn't mean that you have to retreat into the house. Transform your porch into an Autumn sanctuary. Again, like some of the other seasons, try to make sure that you match your decor to the season's colors. Oranges, browns, purples and deep reds are all wonderful colors for this time of year.
We will start with the obvious choice for adding color and character to your porch in the fall.
Pumpkins – Pumpkins are something that you will see all over the place at this time of the year. There are many ways that you can customize them too! They don't always have to have scary faces on. Why not try cutting out the house numbers instead?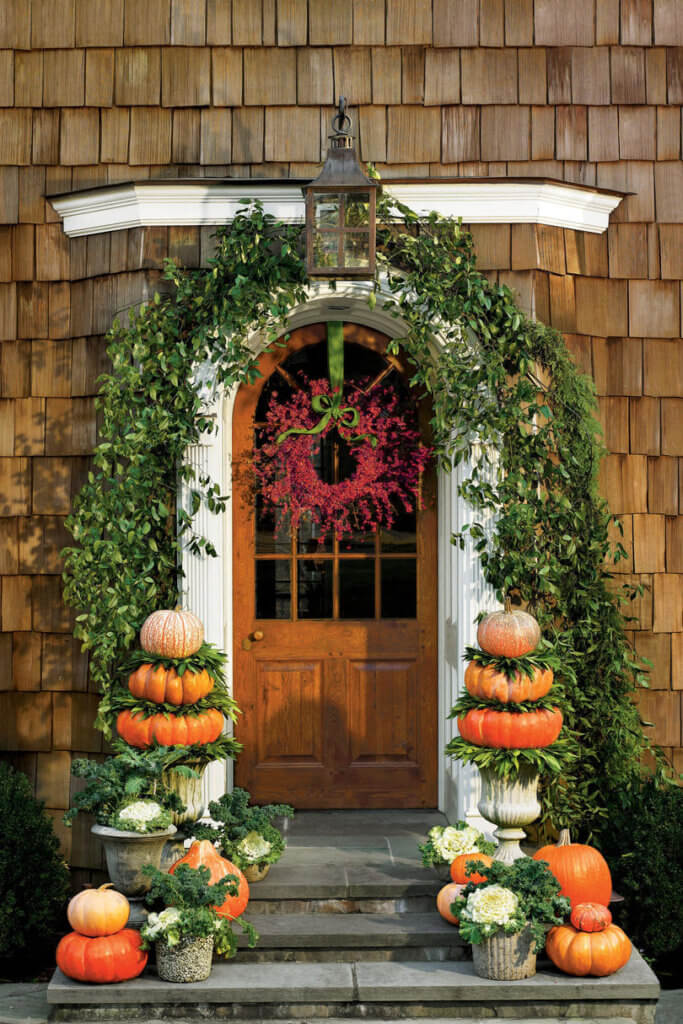 Wreaths – Add some wreaths with evergreen leaves, apples, and oranges for added color.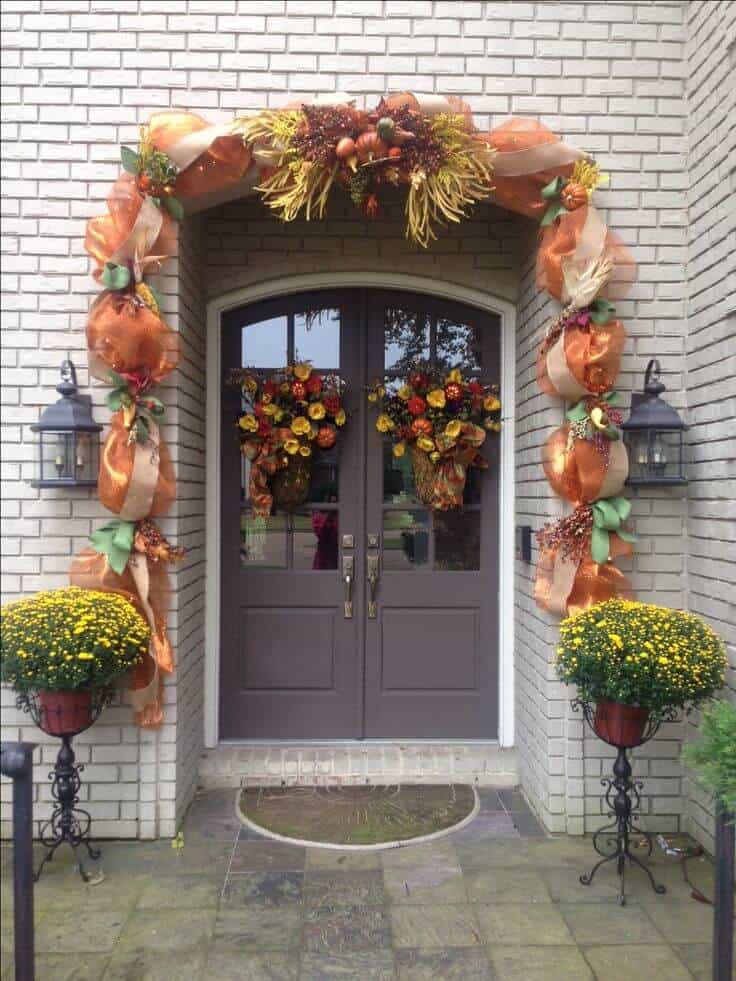 Candles – Candles look beautiful this time of the year. They will also keep the darkness away a little bit more.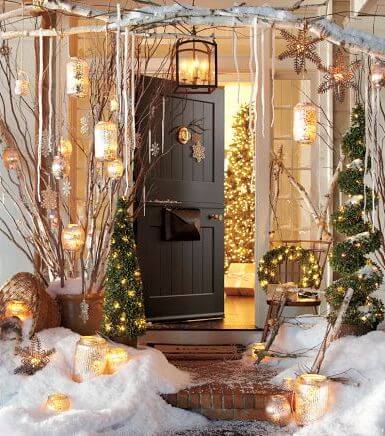 Fruit bowls on your tables – Adding fruit to the tables will give a lot of autumn color too. If you do not want to have fresh fruit outside, there are a lot of options for faux fruit that you can use.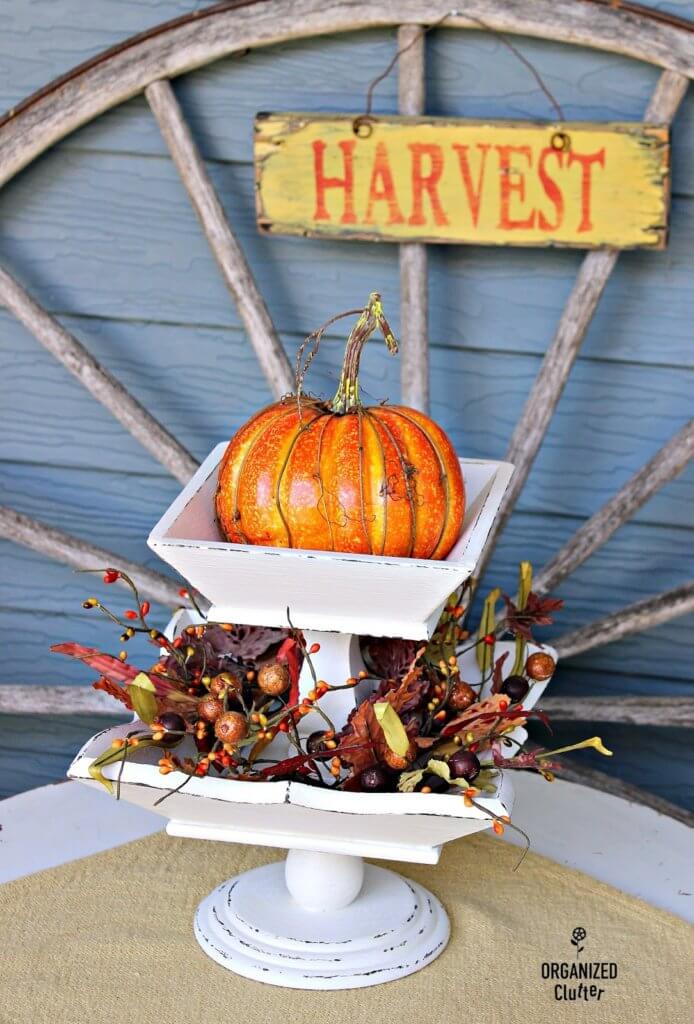 Colored Cushions – Having a few rich, deep, bright colors added to your outdoor seating will get you in the fall mood.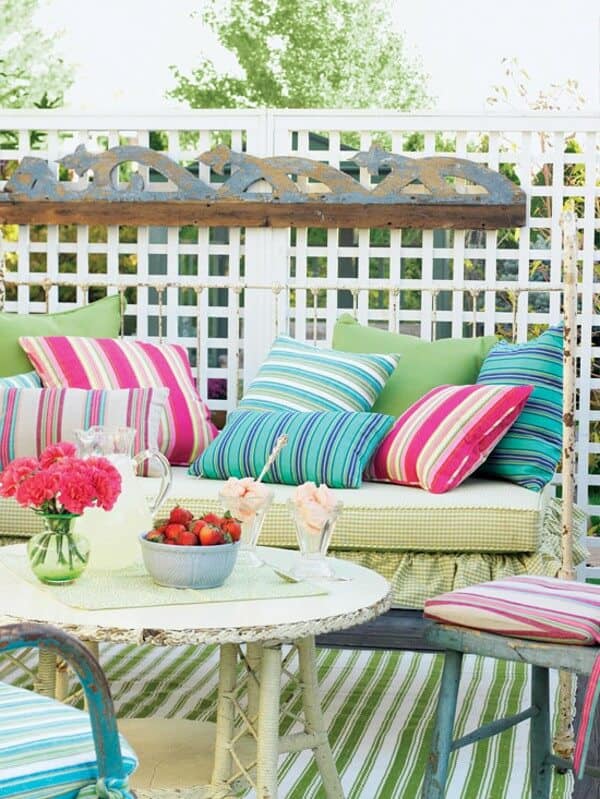 Conclusion
There are a wide variety of options to make your porch look amazing no matter what season it is. In fact, there are so many options, that I may even do separate posts for each as we get to them in my part of the world. The main thing that you have to think about is keeping the colors to match the season.
I hope that this post has given you some inspiration, no matter what time of year you see it!