Mowing the lawns can be extremely difficult, especially when the lawns are on a steep hill. Additionally, it can be dangerous too. If you have ever tried to mow a yard on a steep hill with a regular lawnmower, as I have, you will know just how dangerous. That is why, here at Kudos House, in this article, we are going to tell you our top 3 best riding lawn mowers for steep hills.
First of all, we would like to tell you what you will need to look for in a ride-on lawnmower if you have some tricky terrain to cover while cutting the grass. These are the following.
Power
Durability 
Maneuverability
Comfort
The top 3 riding lawnmowers that we are covering today are in three different price ranges, so I will not order them in best first. I will add them in the order of price, lowest first.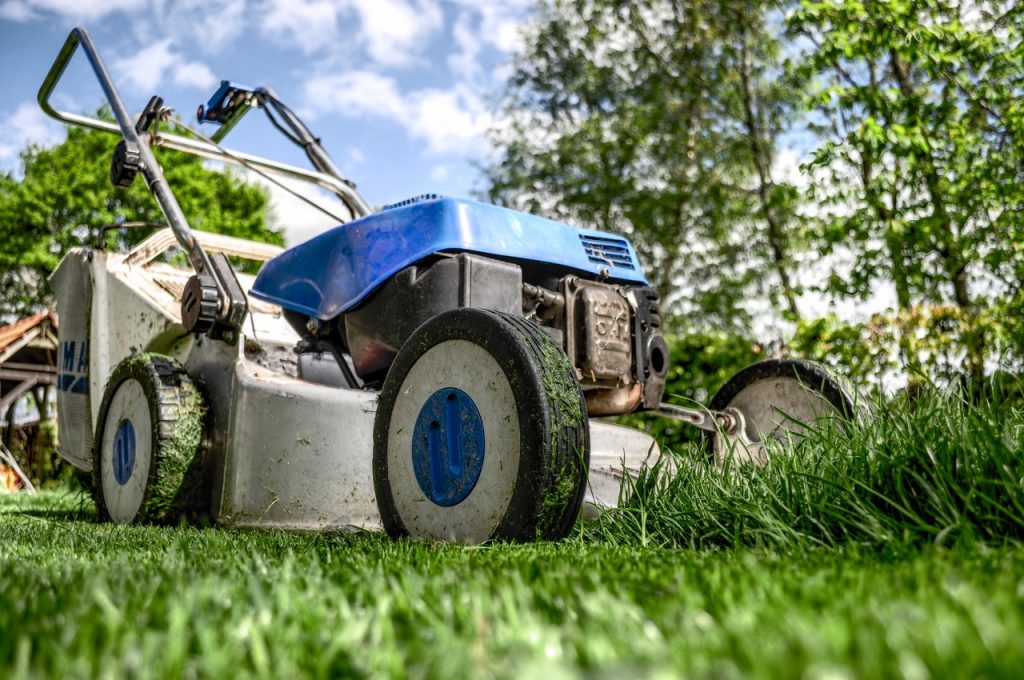 Snapper 2911525BVE Classic
The Icon that is the Snapper Classic has returned. This style has been an icon in the ride on mower world for some time, and it is finally back. Not only is it the cheapest in this selection, but it is also the smallest. Although it is the smallest and most affordable, it still has enough power to compete with the slopes of your yard.
Pros
11.5HP Briggs & Stratton Engine – A relatively powerful engine with enough power to cut long grass down to mulch, even when you are cutting grass on a hill.
Small and compact – The smallest of this list, it will get through gaps only slightly larger than the average-sized walk behind mower. (28-inch cut-deck.) The Snapper even has a stand bolted onto the back to allow for vertical storage. (The vertical storage also allows for easy cleaning of the blade).
Easy to use – All of the controls are in a comfortable and convenient position, allowing you to keep your eye on where you are going while using them. The gears change quickly too, which allows for more precise speed control while maneuvering around any obstacles that you may have.
5-Speed – As I have just pointed out, the gear controls are easy to use. Not only that, the Snapper has five gears to allow for speed and torque control for hills and obstacles.
Easy to service – They have even thought about servicing the engine by installing an oil drain hose.
Cons
Larger turning circle than some – This mower is not a zero-turn mower. Therefore, if that is what you are looking for, then you may have to read on. However, it still has a pretty good turning circle.
A little heavy – Although it is the lightest of the offerings in this article, it is also the only one with a stand-up feature. The weight of the mower may mean that you have to have two people to stand it up.
Tricky to get edges – The wheels do protrude slightly past the cutting edge. Therefore, you may find it a little tricky to get close into sides. Nothing that a strimmer won't sort out though.
Husqvarna Z242F 
Now we are getting into the big boys of lawn mowing. Husqvarna is one of the most significant contenders on ride-on mowers and with some good reasons too.
Pros
Power – A large 18HP Kawasaki engine will provide all the power you need while providing enough power to reach a top speed of 6.5MPH. With the 18HP, there will only be the toughest of hills and grass lengths that this mower will not manage.
Zero Maintenance transmission – Relieve your transmission worries with the zero maintenance, hydrostatic transmission. Hydrostatic gearboxes are renowned for producing the most power possible to the drive wheels. (Even forklift trucks use hydrostat!)
Auto handbrake – Push or pull both of the steering levers in the same direction, and it will automatically apply the handbrake. That means that you won't have to fiddle about with a separate bar.
Huge cut deck – At 42 inches, it is a whole fourteen inches larger than the Snapper. Therefore, if you are looking at cutting larger areas, this may be the choice for you.
Zero-turn – Dual control hydrostatic gearboxes allow for a zero-turn mower, and that is what you get. Zero-turn will enable you to get into the tightest of spaces, and still be able to get out of them with ease.
Cons
Size – Of course, the size of this mower could be a downfall. However, that is what you are asking for when you buy something like this. So, if it were smaller, it would not provide you with the same results.
Front Wheels – The front wheels offer little to no traction for two reasons. Firstly, they are smooth. Secondly, they are castors. But again, that is what you need on a zero-turn — just something to think about.
Husqvarna TS348XD
As I said in the previous product description, Husqvarna is enormous in the gardening sector. Therefore, it is hardly a surprise that they have produced two of the Top 3 Best Riding Lawn Mowers For Steep Hills.
Pros
Maximum durability – 10-gauge steel construction for maximum durability, no matter what you throw at it.
Ergonomic – A high back seat with dual armrests and a tilted steering wheel make this as comfortable to use as your car.
Pedal Operated – All of the controls are pedal or dash operated, leaving your hands free to hold the steering wheel.
Electric locking Differential – A lockable differential will assist you in every type of terrain that you are ever likely to come across.
Cruise control – If you have large areas to cut, then cruise control will give you perfect results every time.
Kohler V-Twin Engine – A HUGE 26HP engine by Kohler will not be stopped by mere grass, no matter how long it is.
Cast iron front axle and housings – Balance and stability are paramount when you want the Best Riding Lawn Mowers For Steep Hills. Having a cast-iron front end give your front wheels all of the traction that you will need.
LED Headlights – No need to stop mowing when the sun sets. Keep on going with the LED headlights.
Cons
Price. – One of the biggest downfalls of this mower is the price. However, if you can afford it, then you will not be disappointed.
Not Zero-turn. – Having a steering wheel and steering rack gives you a larger turning circle than the previous in the list.
Conclusion
I can not tell you which of the Top 3 Best Riding Lawn Mowers For Steep Hills is the best. That all depends on what it is that you are looking for. If you want an industrial-grade lawnmower that can cope with anything that you throw at it, then I suggest the Husqvarna TS348XD. That is, so long as you have the room for it.
If you are looking for a mower that will get you out of a tight spot, then the Husqvarna Z242F is probably the best for you.
If you do not have as much room as is required for the first two, but you still have some slopes and large areas to cover, then you may be better with the Snapper 2911525BVE Classic.
Remember though, take your time to decide, and ensure that you consider what you have to do with your lawnmower.