Most of us tend to neglect our living rooms, because we spend most of our time at the computer in the study, or in our rooms on our phones or laptops. It's a shame really, and a real waste of what can be a magnificent space. That's why we've put together some of the best tips to make your living room truly liveable. With these tips, you'll be lightening up the space in your home that people see the most, and you'll find that it positively affects your mood as well. Read on to learn some of our best living room tips.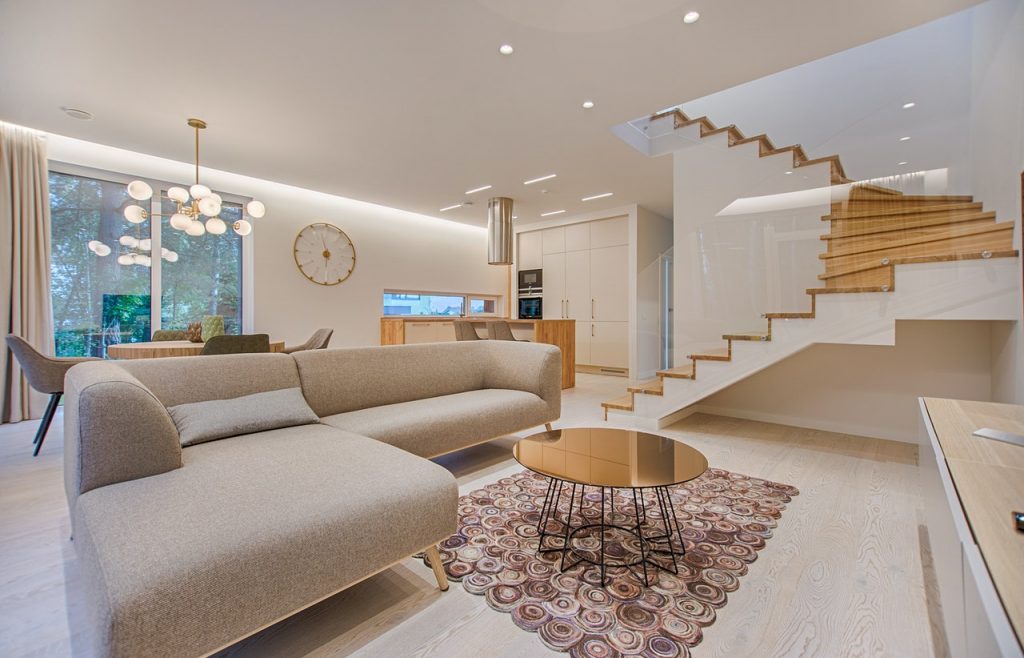 It's Time to Design Your Living Room for Living
Your living room should be exactly that – a room for living in. It should be inviting and make everyone feel "at home" in it, at any hour of the day or night. Whether one is alone or with family or friends, your living room should be comfortable and welcoming, have the flexibility to cater for several different activities, and reflect the interests of its occupants.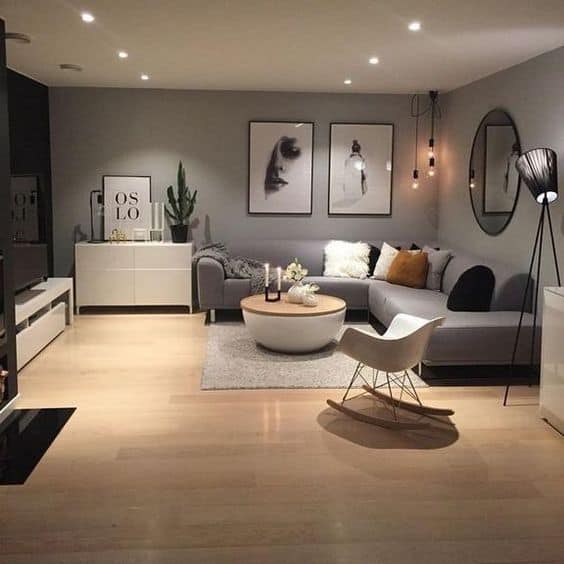 When designing and decorating a living room, you need to consider the growing, ever-changing needs of its users. For example, your young children will grow into teenagers who have different needs and require bigger spaces, or if your children have left the nest, then there might be grandchildren in the future – if you're lucky!. A retired couple may develop new interests and hobbies in their "golden years." Therefore spaces and layouts need to be adaptable and flexible.
Why is the Living Room Important?
Today a lot of homes have several living areas. Still, one of the main activities of any living space is communication with family members and friends, so an inviting, comfortable seating area is essential. Generally, most living rooms need a couch or two to "anchor" the seating area and will require additional seating to accommodate several other people. Look at the size and shape of your room to find a combination of couches and other seats that will suit the room. A coffee table on a scale fitting the seating arrangements is usually a well-used piece of extra furniture. The main conversation area is often the main center, and no through traffic should cross the area.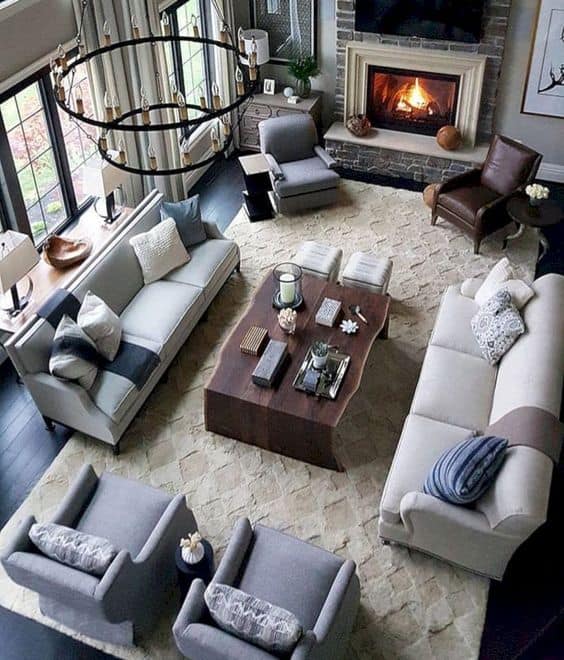 How to Design Your Living Room
Of course these days the television has become an essential part of people's lives, and it does have a vital role to play in bringing the world to us. If possible, incorporate the TV in a wall unit, so it becomes part of a group rather than an isolated, dominating item. It is essential when locating the TV that it is on the conversation axis. If the fireplace is the central focus of the grouping, then the TV should be placed beside it, because if the TV is placed on an opposite wall, then the room becomes pulled apart and unfocused.
There must, in a good room, be an area of significant interest. If a room is large enough to have two seating areas, then one must dominate, and any other area becomes secondary. Traditionally, the fireplace formed a focal for the main arrangement in a living room. If there is no fireplace, then accent the main conversation area with a rug, a table, color lighting, etc., because on entering the room, you should immediately be drawn to the main center – the focal point.
The choice of other furniture in the room will depend on its scale, the requirements of the family and of course your budget! Other furniture to consider would be cabinets for storage, a TV center unit, footstools, and ottomans, side tables, a chaise, sofa table, and shelving for displays and additional storage. But any furniture should be chosen for its design quality and its proportion to the room. Be careful about the placement of furniture because if it's just dotted around the room instead of grouped, it will not give a feeling of visual harmony or unity, and the room will appear disconnected.
So here are the top tips that we have covered.
Tip 1 – Try to incorporate your TV into a wall unit. A stand-alone TV tends to look out of place in a living room, while a wall unit unifies everything.
Tip 2 – Place your TV at a conversion axis in the living room, especially if you have something else, like a fireplace, at the opposite wall. Anywhere else, and the TV will distract from the focus.
Tip 3 – If the room is large enough, have a primary seating area, and a secondary one. This creates an area of interest in the room. If you have a smaller space, then accent the main area with a table, a rug, etc.
Tip 4 – Try to incorporate auxiliary furniture into your room. Having a lounge suite is great, but adding a bookshelf, some table, or even a tall potted-plant can add some more visual interest to the space.
Tip 5 – Ensure that all of your furniture and decorations is/are proportional to your space. Having large furniture in a small room makes things feel cramped, while the reverse can make the space feel desolate.
Tip 6 – Keep everything within a harmonious color palette. Complementary colors can look good together, but they are the most contrasting, so you'll want to use them sparingly. Keep a similar tone throughout the living room – greens, browns, and grays word quite nicely together.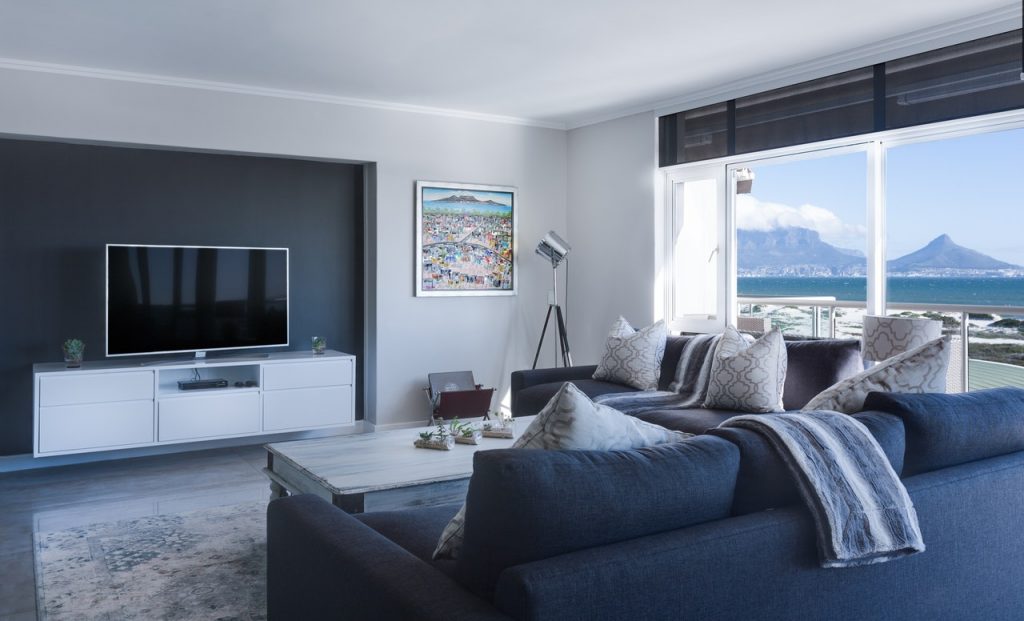 Summary
The more activities that happen in a room, the more vital and "alive" it becomes. The key to giving life to a place is not through decoration but by using it for living. A memorable room is alive and welcoming and describes its inhabitants and their personality.