One of the most significant and most essential pieces of furniture in your home is your sofa. It is main the focal point of your living room and is also able to be used in reception rooms too. Modern leather sofas could be just the answer for you!
Making the right decision when purchasing your sofa is crucial to your home décor. Not only does it need to be comfortable and meet your needs, but you'll also want it to match your interior décor. Some colors and designs are quite generic and will fit with almost any interior design or color. Then, there is the bespoke type of sofas that are practically made to fit with your home décor.
Below we have compiled a range of various modern leather sofas for you to browse through.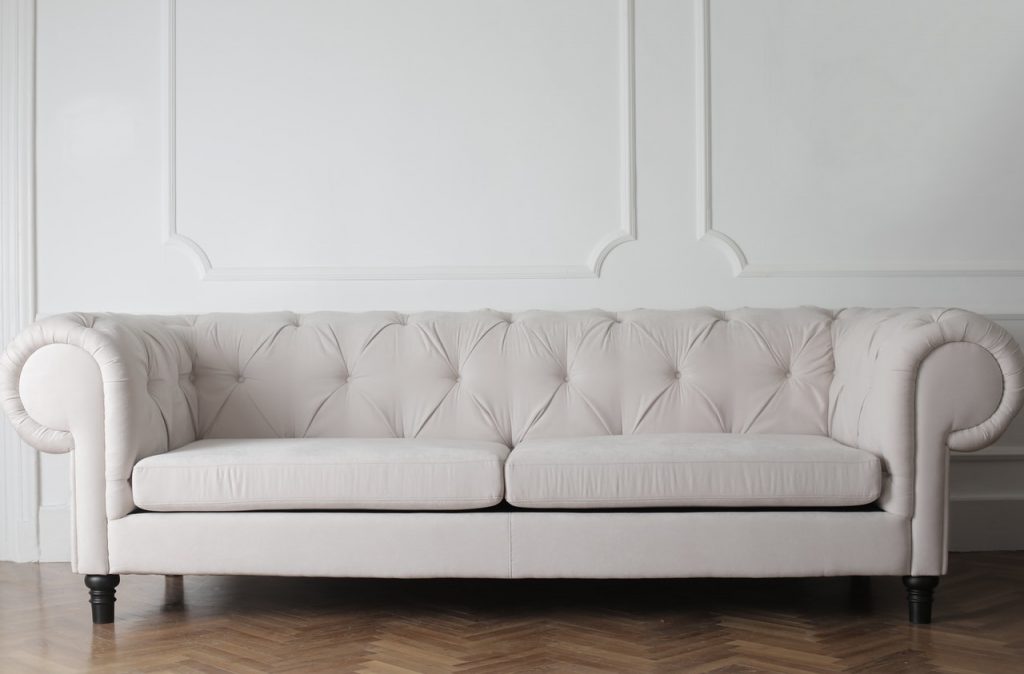 Modern Leather Sofas
When you are introducing a leather sofa to your home, it is a fantastic way to create a sense of luxury and elegance in your living space. And since a high-quality leather sofa is likely to last a long time, you must make sure you've chosen the right one before making such a large purchase.
Modern Black Leather Sofa
This modern black leather sofa fits into the category of a generic range, as I mentioned before. It's lovely and has a clean and minimalist look to it. If this is what suits your taste, it could be perfect for what you are looking to accomplish.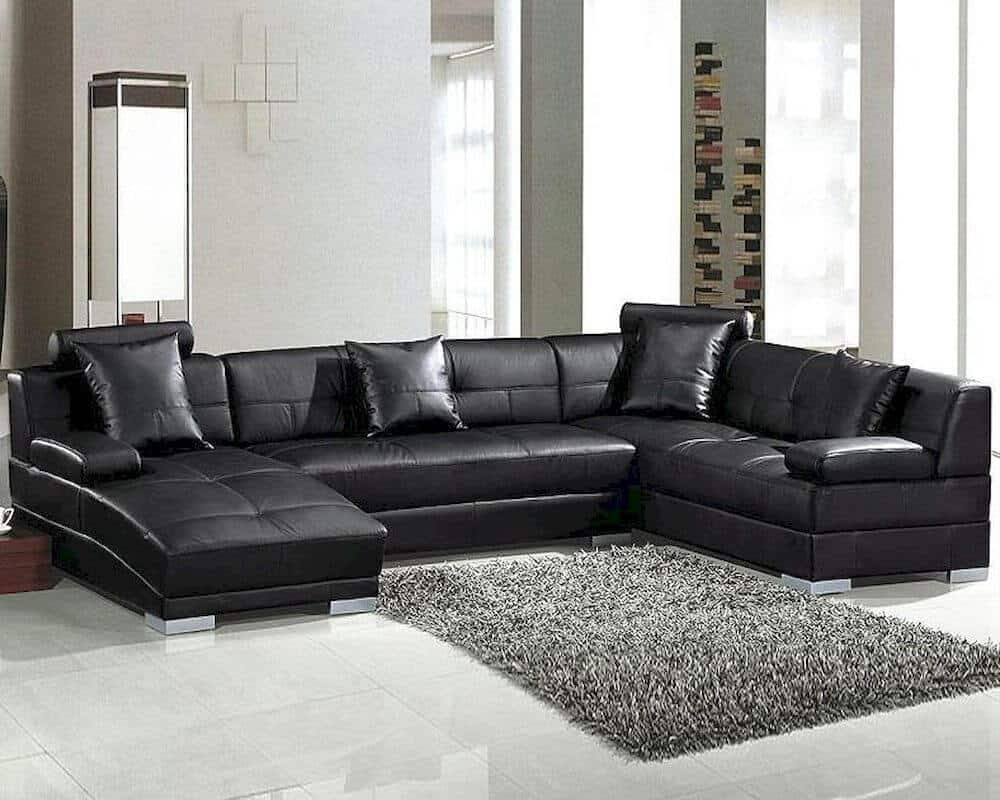 As you can see in the image above, this kind of sofa can fit into any room type and would be suitable for many designs and colors. It can look very effective with scatter cushions to match your color, theme, and accessories, or it can be equally as lovely as it is.
White Leather Sofa
As with the black sofa in the previous description, a white leather sofa will also slot in well with most interior designs and décor. It always seems to me to have a new and clean feel to it.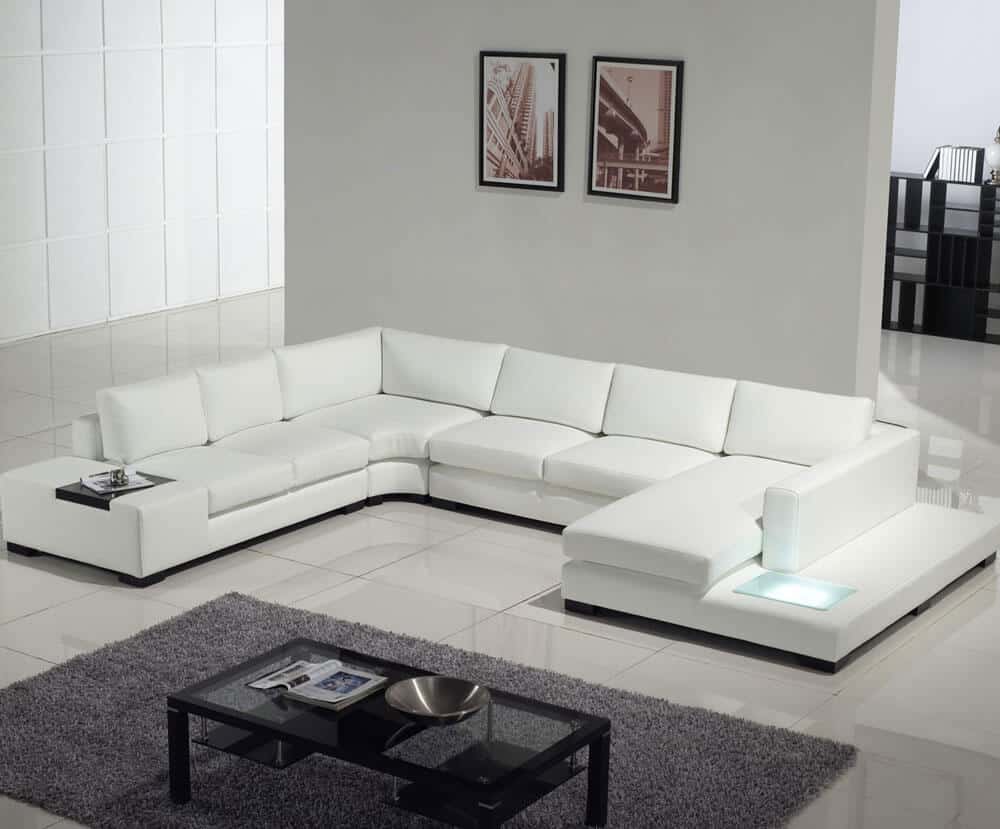 In the image shown here, you can see that this very modern-looking white sofa it gorgeous! It would go lovely in either a dark décor room or placed in a light room would create a more spacious feel to your living space. I think the white leather contrasts great with a darker feature wall behind it or with some contrasting colored throws or accessories such as lime green or deep reds.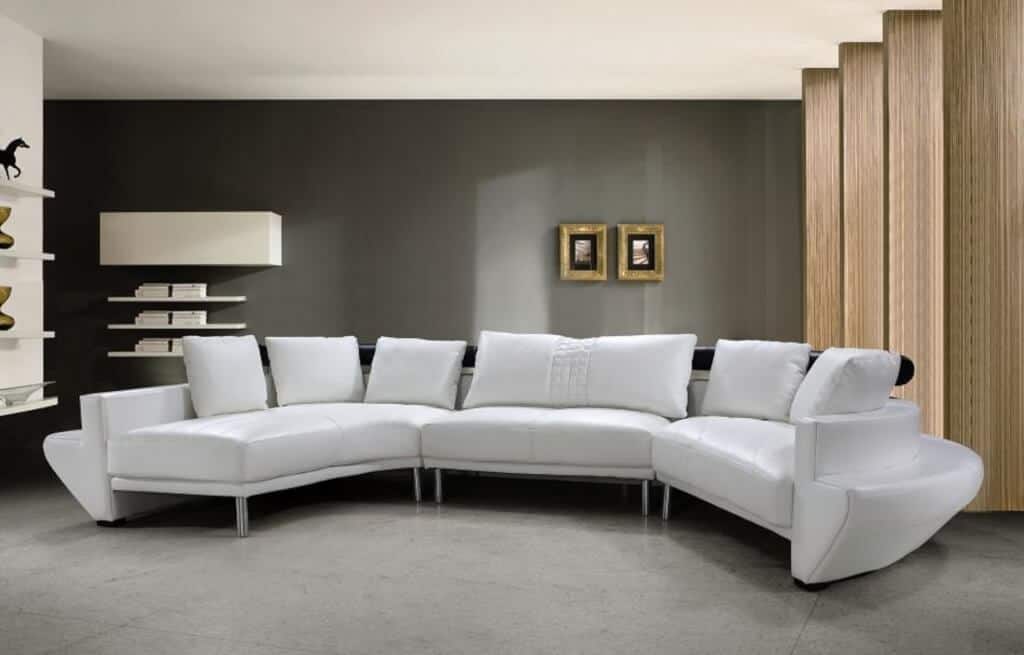 I like the ideology of white furniture, and I think it looks beautiful. However, it would certainly not be the best option for those with small children.
Modern Italian Leather Sofa
Here are a few examples of modern Italian leather sofas. These sofas are quality leather and look fantastic.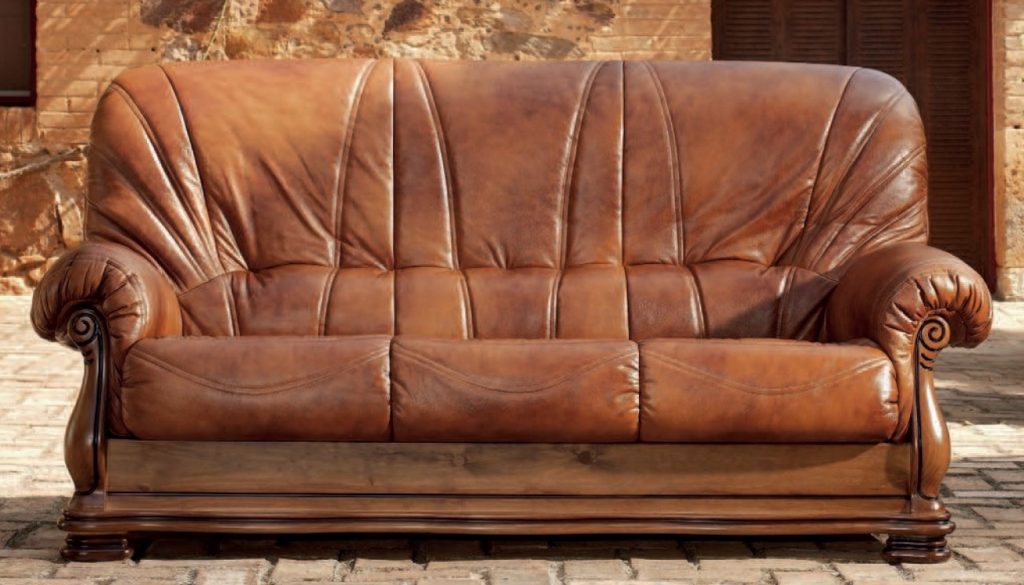 As you can see, these sofas have a different look to them. I always think this sofa design is the sort you are likely to see in a big stately home or similar type of large house. The queen of sofas! Italian leather comes with the high-end price tag, which also reflects the quality of these sofas.
Modern Leather Sectional Sofa
Sectional leather sofas are brilliant for being able to have a change around. Here are a few examples of the varieties you can get and what sort of look you can achieve from them.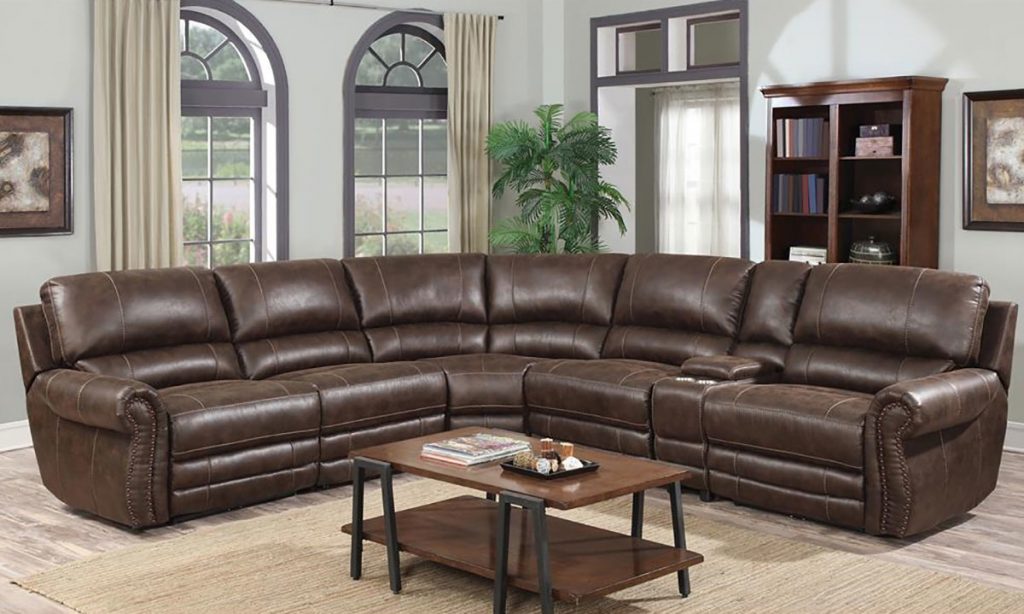 Personally, I like these designs, and they are easy to work with as they can fit in various ways. I often get bored with the house set up and want to have a change around. A modern sectional sofa would be a fantastic style of sofa to be able to feel like you've had a revamp in your living room without the extra costs involved in creating this effect.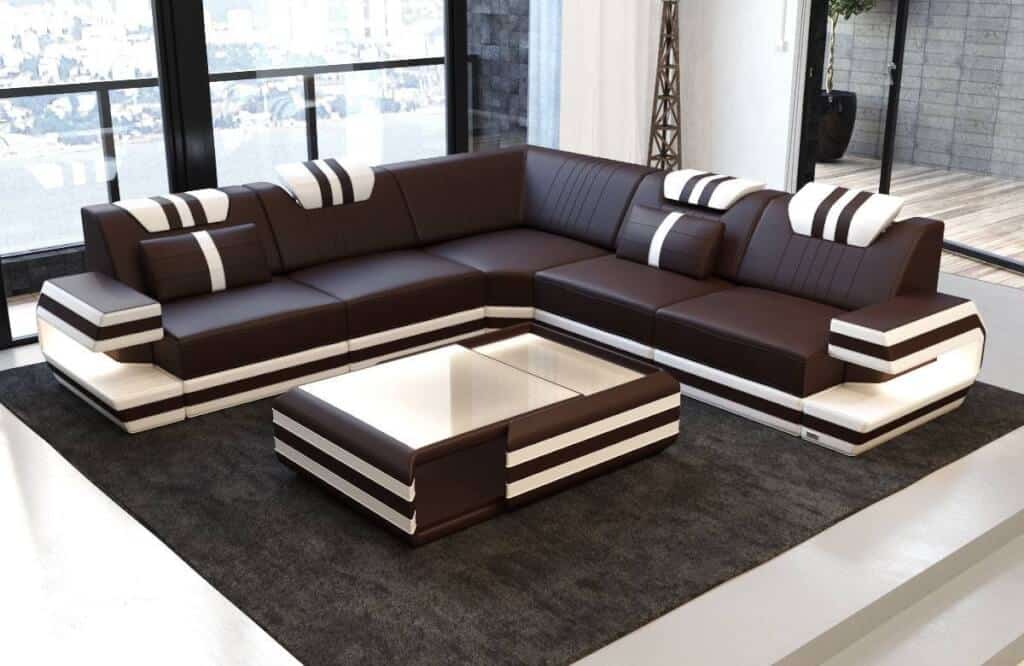 Brown Leather
When it comes to brown leather sofas, these are so versatile and easy to work with, no matter your color scheme. You can match so many varieties and shades of color with it that it brings it to life.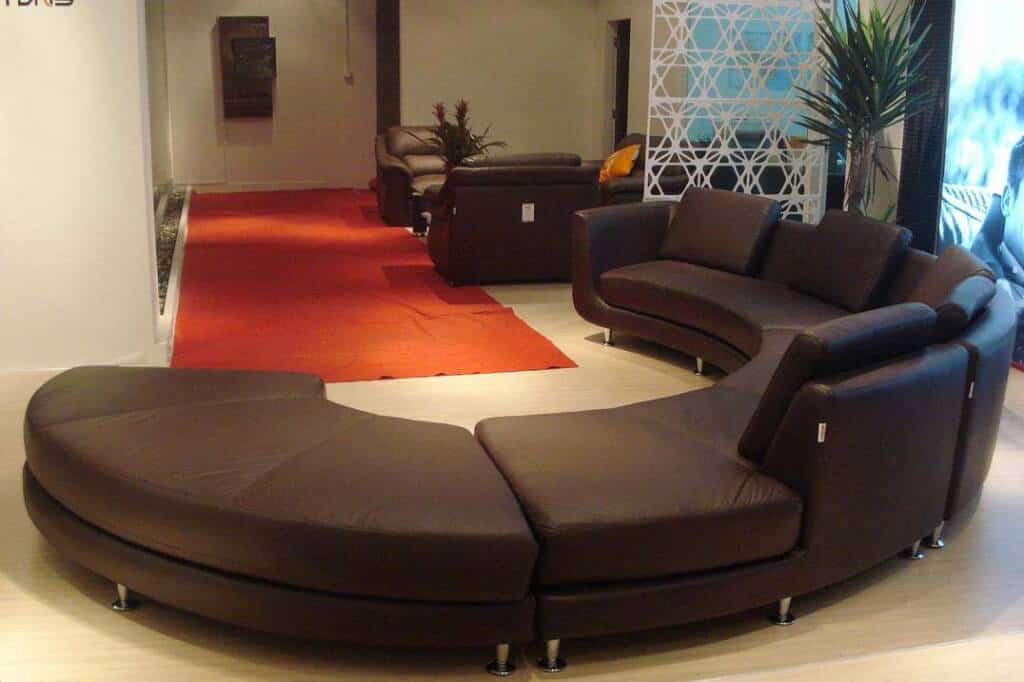 When choosing the color of your sofa, you need to think of the practical side of the décor and the aesthetic points of view. If you have children or pets, spills, stains, and little finger and paw prints on your sofa are inevitable, so cream or white leather sofas are not the most practical solution. However, a brown leather sofa, on the other hand, will not only conceal dirt or marks better, but also add warmth and character to your living room.
Leather Sleeper Sofa
I find these leather sleeper sofas are fantastic for the two designed purposes. I personally wouldn't use this kind of sofa as a permanent fixture for my living room. However, the item pictured below would be ideal for temporary furnishings such as, in your office or if your teenager's bedroom. It would be great for their sleepovers or even in a conservatory. They are fantastic for the odd stay over here and there and much more attractive than an air bed.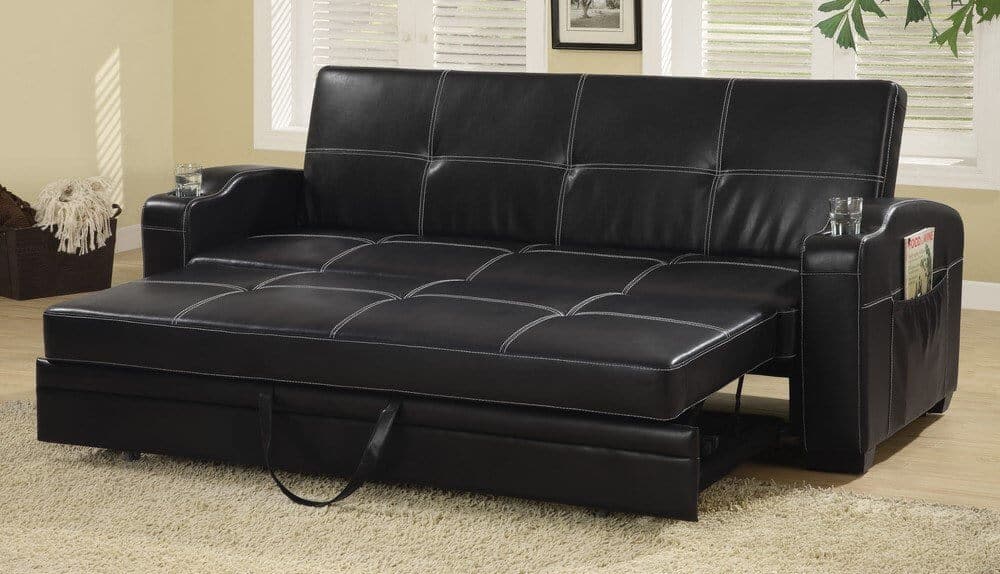 Small Space Sofa
If you only have a small space to fill with a new sofa this small space sofa from West Elm will do it for you. This is ideal for that small TV corner where you can binge-watch without being interrupted or detected by some uninvited guests during your alone time.

Budget Sofa
While this is still a genuine leather sofa it does not come with as high a price tag you would expect from leather sofas. This one is provided by Wayfair Custom Upholstery and might be ideal if you do not want to spend too much on a sofa for your purpose.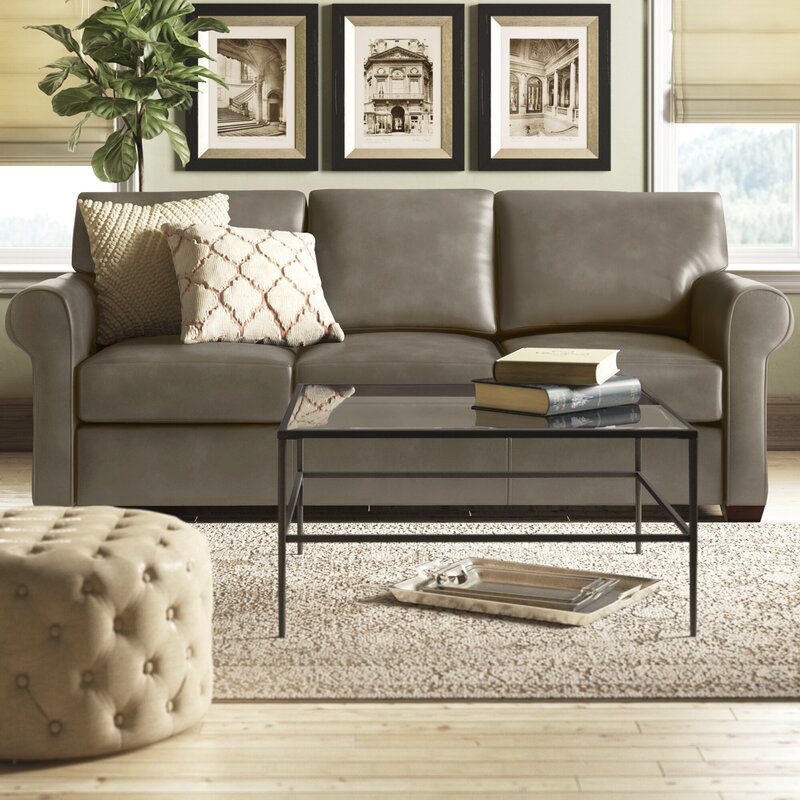 Conclusion
There are many types of modern leather sofas for you to choose from depending on the look you want. I hope that this article has given you some inspiration to get out there and change your old sofa for a new, modern, sleek sofa.